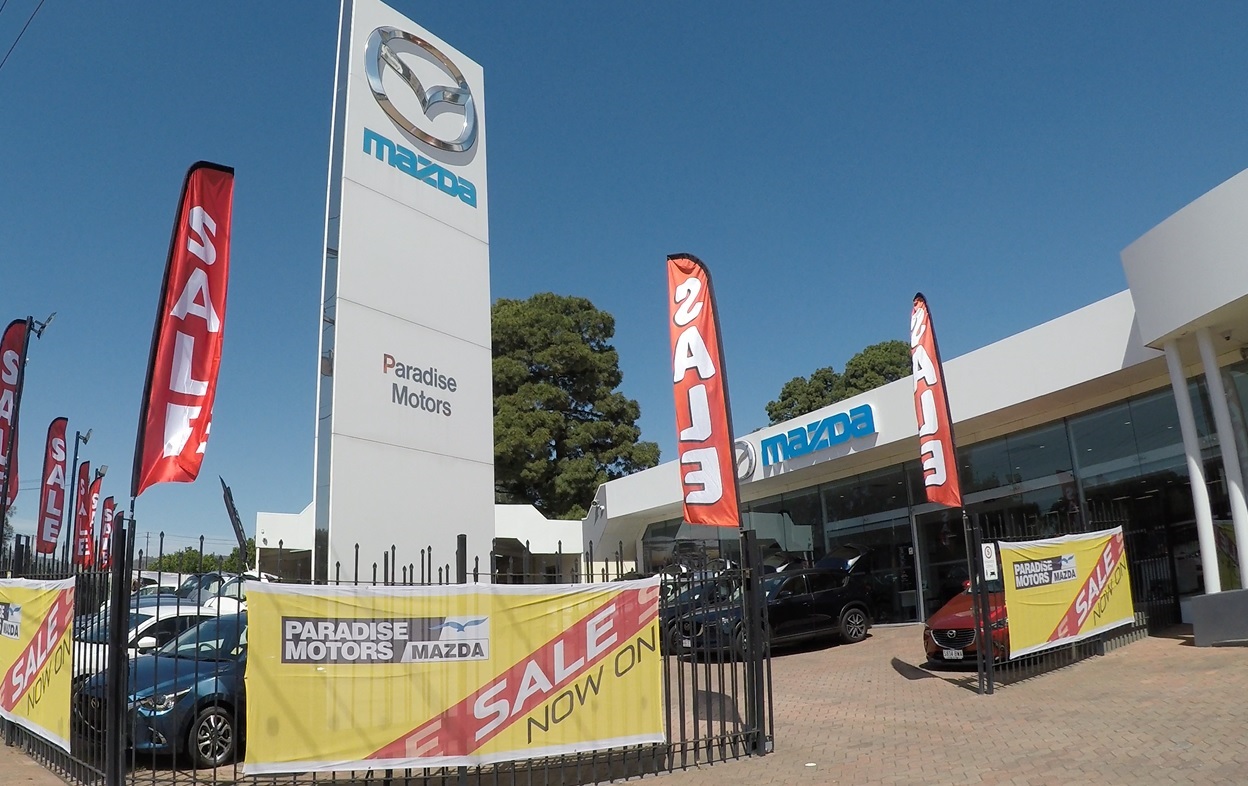 Businesses have been feeling the COVID pinch, whether it be through a drop in work, delays in supply channels, trying to keep staff employed or rapid changes in process to be compliant with COVID restrictions. Jeff Neale, Dealer Principal of Paradise Motors shared his journey through the initial stages of COVID-19.
"Like all businesses during this time, Paradise Motors suffered a significant impact, however thankfully as South Australia positively navigated COVID-19 we were able to see improvements in our business".
"We implemented more stringent social distancing requirements around the dealership. We had to look at staffing, to future proof against COVID-19 moving forward. This time has given us an opportunity to review how we operate and to streamline some processes".
"To comply with COVID-19 safe practices and guidelines to remain open, we have implemented many changes to our business. All cars are now sanitised, we also offer our customers a pick-up and delivery option for their vehicle servicing. We have found that this is a very popular option along with our new Express Service".
"As part of our MTA membership we received relevant daily updates, these allowed us to better understand the evolving impact of COVID-19 that were specifically linked to our industry. Additionally, we regularly contacted the MTA hotline and spoke to Paul Unerkov, MTA CEO who provided immediate advice and information".
"We qualified for JobKeeper, a huge support to our business and a necessity to keep staff on, particularly as we were running at half capacity. Business was down dramatically, we were very fortunate to receive JobKeeper, it has allowed us to continue to trade. Government incentives have assisted many small businesses and we have seen benefits of that through sales".
"The MTA is a good source of information day-to-day, prior to COVID-19 we were utilising the MTA for their services comprehensively and now we are finding their level of expertise essential to our business operations. I know the MTA have been very active with the Government, pushing the issues we are facing as an industry, I think they have done very well at this".
"Without the MTA it would be very difficult for us to navigate this pandemic. Every industry is unique, the MTA seeks clarity on government guidelines and communicates the crucial and relevant elements that we as an industry require. This is invaluable intel and support to my business and our team.
"The events unfolding in Victoria are certainly impacting us here, this is something that we are not able to forecast. Mazda Australia's head office is in Victoria. Most of our vehicle stock and all parts also come out of Victoria, so we are closely monitoring the evolving conditions and will manage these accordingly.
"We are very supportive of the MTA, their assistance in general business operation issues, staffing and legal positions is invaluable. During COVID-19 we are using the MTA's information and guidance extensively".
Although we are not out of the woods yet, with Victoria in particular in the throes of another wave, and vaccines still in clinical trials, we have had feedback that some businesses are cautiously optimistic within South Australia and the Northern Territory. The current extension of JobKeeper for a further two quarters albeit with more regular eligibility testing and other support being offered by governments is welcome.
The MTA will continue to advocate on behalf of our members to try to reach the best outcomes we can as the new normal evolves. For more information, remember to visit the COVID information portal for up to date COVID information for businesses or contact the MTA on 8291 2000.
"I consider the MTA to be a significant Business Partner of ours, so we see this relationship as a partnership that supports our business. We certainly could not operate our business without the support we get from the MTA." – Jeff Neale, Dealer Principal Paradise Motors.