AUR30620 Certificate III in Light Vehicle Mechanical Technology
Have a passion for cars, problem solving and working with tools? You'll love learning to become a Light Vehicle Mechanical Technician and turning these passions into a career! You'll service, repair and overhaul mechanical parts such as engines, transmissions, suspension systems and more!


Specialist Skills:
Tuning engines using electronic equipment
Diagnosing, repairing and replacing engine management/fuel injection components
Repairing/replacing faulty parts by removing assemblies such as engines, transmissions, differentials and steering gear
Testing and repairing electrical systems such as lighting, instrumentation, ignition and fuel injection
Reassembling, testing, cleaning and adjusting repaired or replaced parts or assemblies
Using various instruments to make sure repaired or replaced components are in good working order
South Australia's only dedicated automotive industry training provider, the MTA gives you the skills, training and industry access to prepare you for your automotive career.

There are two ways you can complete your qualification with the MTA:

Become employed by us and we'll find you a host business for you to work for
Gain an apprenticeship on your own and do your training at South Australia's most progressive automotive training facility
If you're over 21 years old, please read MTA's Adult Apprenticeship Policy prior to completing an application.
Delivery mode:
On the job training is delivered at your Host Employer
Off the job training is undertaken at MTA Group Training Scheme Inc's Registered Training Organisation at Royal Park

Literacy and Numeracy Assessment:
Literacy and numeracy assessment forms part of the upfront assessment of need process to ensure individuals have the minimum levels required by DIS to access the vocational course of their choice or to demonstrate an individual is below minimum levels and therefore requires access to a foundation skills course or foundation skills bridging units.
Individuals seeking access to a Certificate II or III subsidised training place or Jobs First Employment Project must demonstrate they are at Australian Core Skills Framework (ACSF) Exit Level 2 in reading and numeracy.
Recognition of Prior Learning:
Recognition of Prior Learning (RPL) is available for this qualification. If you feel you have the necessary trade skills and knowledge to gain this qualification, or any part thereof, click here.
Course location:
MTA Training & Employment Centre, 3 Frederick Road, Royal Park SA 5014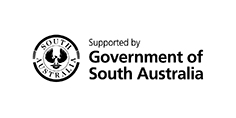 Entry
Criteria
Year 10 or higher
Australian citizen or permanent resident
Successful completion of MTA's pre-selection test and interview
Click here or visit www.skills.sa.gov.au for eligibility criteria
Contract
Duration
Four years (a competency based training approach allows for possible earlier completion)
Employment
Opportunities
Vehicle dealers
Automotive repair workshops
Fleet operators
Engineering companies
Government departments with vehicle maintenance workshops