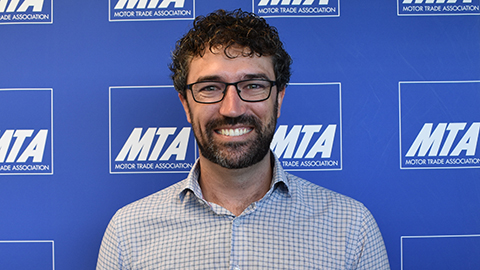 The MTA's new Workplace Relations Manager, Ronan O'Brien brings a wealth of knowledge to the role, and is your new go-to for all those tricky Workplace Relations (WR) and legal questions.
An Adelaide man through and through, Ronan comes to the MTA from Flinders University, where he was an in-house lawyer working in the field of employment law – a field which the MTA WR team assists no small amount of members to navigate.
Prior to Flinders, Ronan worked in numerous positions within the legal field.
"I was at Kelledy Jones Lawyers, which is a private firm, doing local government law," Ronan explained.
"Prior to that, I was at the Department for Human Services as manager of the legal unit there for about a year.
"Prior to that, I was at the RSPCA for about five years, doing animal cruelty prosecutions and things like that."
Prior to his in-house law work, Ronan cut his teeth as a criminal defence lawyer, which he recounted could be quite adrenaline-inducing at times.
However, he admits that his preferred legal field is his current one.
"I love in-house law, I like employment law, and I like the idea of helping members and organisations," he said.
"Employment law is less legal-ese and more fact finding and asking the right questions, getting results for members, and giving practical advice.
"The MTA is a bit of a step up for me, because it's a pretty large organisation, and I have the chance to manage a team, which is always exciting."
Although his previous exposure to automotive is limited, Ronan's interest in the industry is greater than the average lawyer.
"I'm really interested in the emerging EV technology and all other new technology that's coming out − I like following all that sort of stuff. I am excited about seeing the industry change," he said.
Outside of work, you can find Ronan at his Surf Lifesaving club or at your local squash court.
With his extensive knowledge and varied skills built over years of working in law, Ronan will make a great addition to the MTA Membership division.
He encourages members to not hesitate to get in contact with him if they're after practical advice.
Ronan is on-hand to answer your questions, no matter how big or how small, and can be reached on 8291 2000, or at robrien@mtasant.com.au.