A Workplace inspection is an examination of the workplace to check for hazards and operational safety standards are being maintained. An inspection might involve an informal, unscheduled walk around the site, or a formal planned inspection.
An inspection assesses the safety of current activities or equipment in the workplace which helps identify any workplace hazards that may potentially cause harm and result in a workplace injury.
Observation Tours were introduced into the MTA in 2014 as one of a number of Work Health and Safety (WHS) systems monitoring processes and have continued every year since. The information gained from the Observation Tours can be used to assist managers and WHS representatives to work towards the continuous improvement of a WHS system and processes.
Examples of hazards that might be noted during an Observation Tour are:
Uneven, greasy, slippery or damaged floors that might pose a trip risk
Damage to car parks, driveways or vehicle areas that could result in injury to people or damage to vehicles
Unlabelled or inappropriately labelled containers holding unidentified or incorrectly named fluid
Inadequate lighting for the tasks that are carried out
Inadequate or inappropriate storage facilities or shelves
Incorrect or inappropriate signage (for example, a sign that indicates the location of a fire extinguisher, but the extinguisher is not in that location)
Tools, cords or other equipment left where they might pose a risk to others
Tangled or damaged electrical leads and cords
Broken tools or equipment
Blocked exits, restricted or cluttered walkways
Poor waste disposal, accumulating rubbish
Below are some hazards identified during the Observation Tour in July 2018: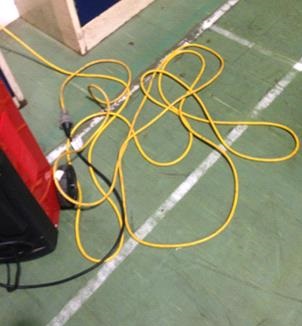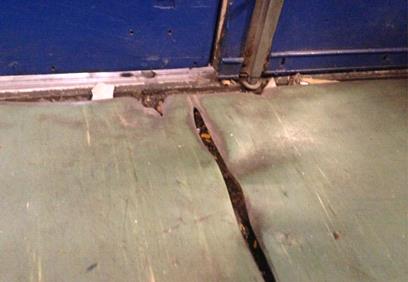 If you require any assistance in conducting Workplace Inspections or Observation Tours please contact the MTA's WHS & RTW Coordinator Cos Lamberto by clicking here.