The MTA is pleased to report that for our financial year to date, we are on track to achieve a 50% reduction in apprentice workplace injuries.
From over 400 MTA placed apprentices across South Australia, we consider this result to be a fantastic achievement to share amongst all our host employers and members as we approach the years end!
We attribute this amazing result towards the hard work in promoting the MTA's high standards and commitment to work, health and safety strategies and measures in preventing workplace injuries.
We especially thank our host employers for their support, dedication and understanding to ensuring their workplace meets the high standards of our WHS requirements when an apprentice is placed.
The below graphs show the significant reduction in apprentice Return to Work claims in 2018 / 19 YTD in comparison to the previous financial years.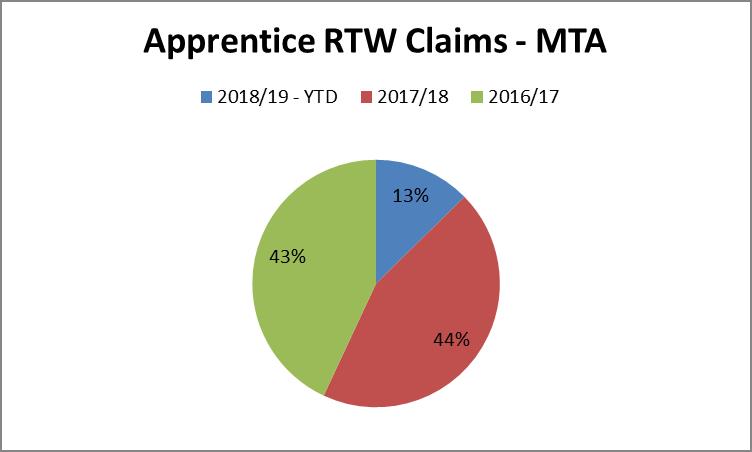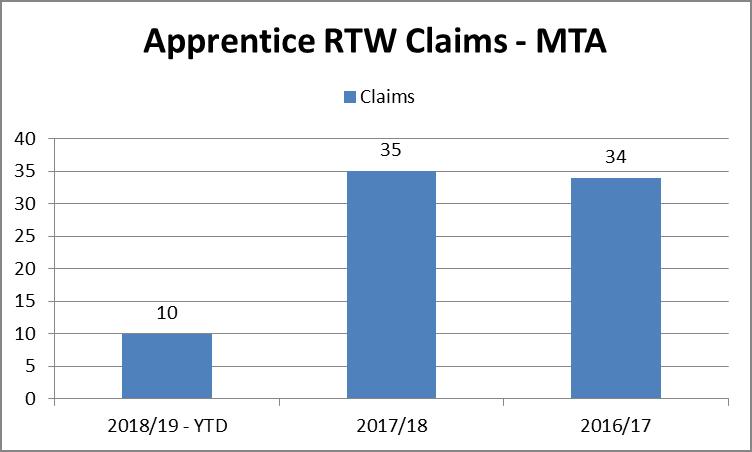 Lost Time Injury Frequency Rate (LTIFR)
In 2018/19, the MTA introduced a lost time injury frequency rate 12 month rolling average report to assist MTA with raising awareness in preventing lost time injuries. The formula used to calculate MTA's 12 month LTIFR rolling average is number of lost time injuries divide number of hours worked by one million hours over 12 month period.We are also working with our members to see if we can share our reporting for benchmarking purposes which will be great. As at 30 November 2018, the MTA's LTIFR was 16.6 which is travelling below the set target.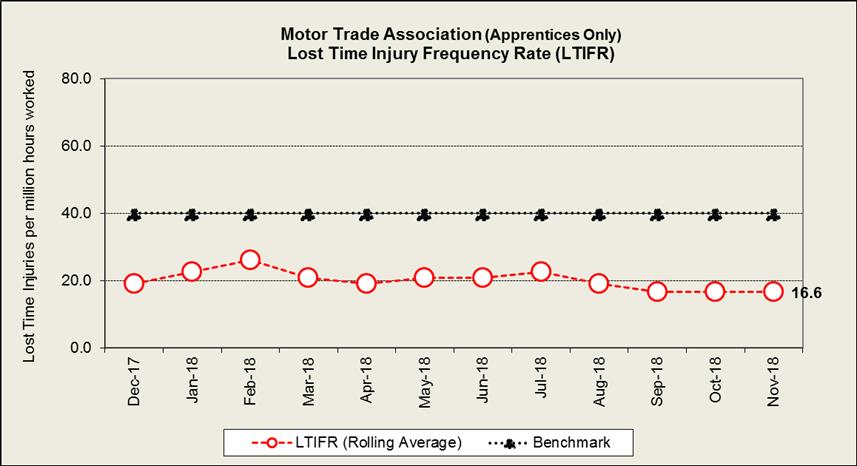 If you require any assistance in Work Health & Safety in your workplace, please contact Cos Lamberto WHS&RTW Coordinator at MTA on (08) 8440 2628 or email Cos by clicking here.