The MTA is currently rebuilding and painting a Drift Car and the final coats of paint will be demonstrated and on show at the Superloop Adelaide 500.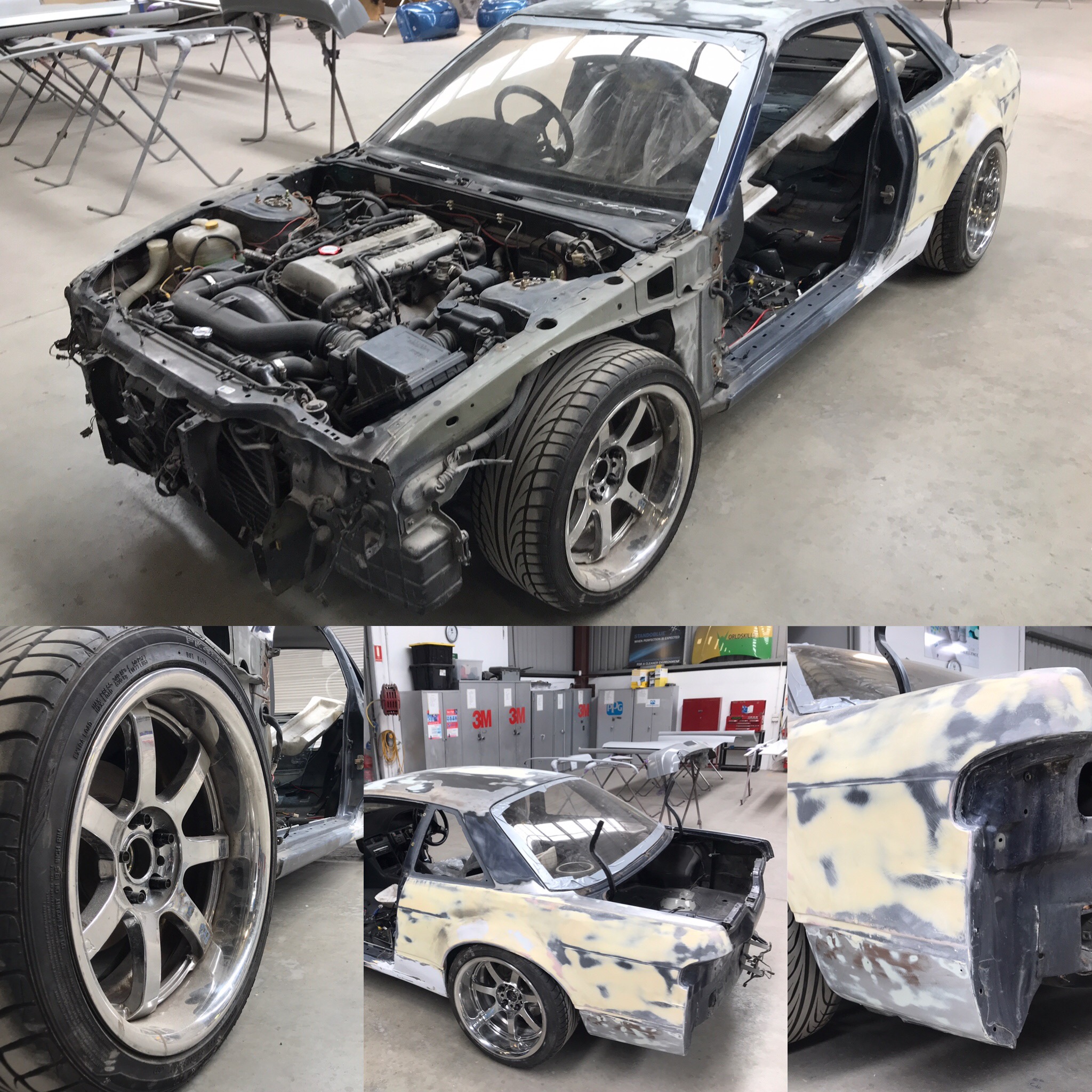 The Nissan Slivia, which has already seen its fair share of track action, was prepped and primed last week at the MTA's Automotive Refinishing Workshop by MTA trained apprentices.
Third year Automotive Refinishing Technology Apprentice, Daven Jenkins was one of the apprentices who primed the car.
"I've spent time priming the car, filling dents and smoothing out imperfections. The final painting will be done at the Adelaide 500 and it will be good to see the final product."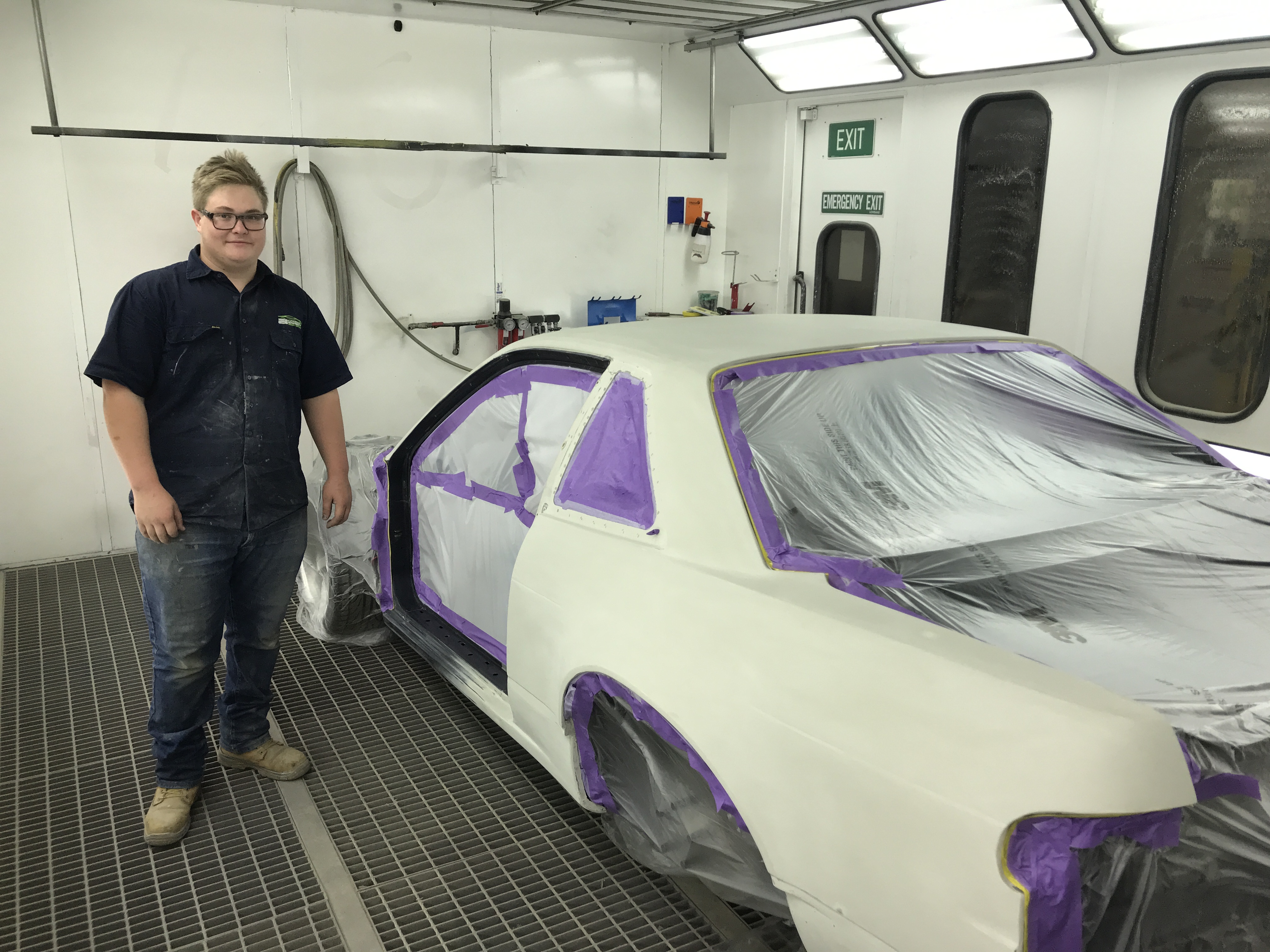 Daven is hosted at Butch Bennett Crash in the Clare Valley and says both his Host and the MTA have been very good. Daven took the initiative to get his job saying, "I always had a passion for cars and rolled up to the workshop one day with no experience, asked for a job and they gave it to me. It feels good with only one year to go in my apprenticeship."
The MTA will be at the Superloop Adelaide 500 from this Thursday and the car will be painted on the Saturday. If you are at the event, stop by the MTA's Motorsport Repair Tent and see the next generation of Automotive Refinishing Technicians at work!