Quick Electric Vehicle facts from the Working Group*:
Falling battery prices will see EVs achieve price parity with internal combustion engine cars by 2025
By 2034, the number of EVs being sold will likely match petrol and diesel cars
The EV market share by 2040 is expected to be 61 per cent
The MTA held a Working Group on Wednesday, 3 July, with MTA Members, staff and other industry stakeholders discuss the State Government's proposed Electric Vehicles Strategy and the impact that EVs will have on your business.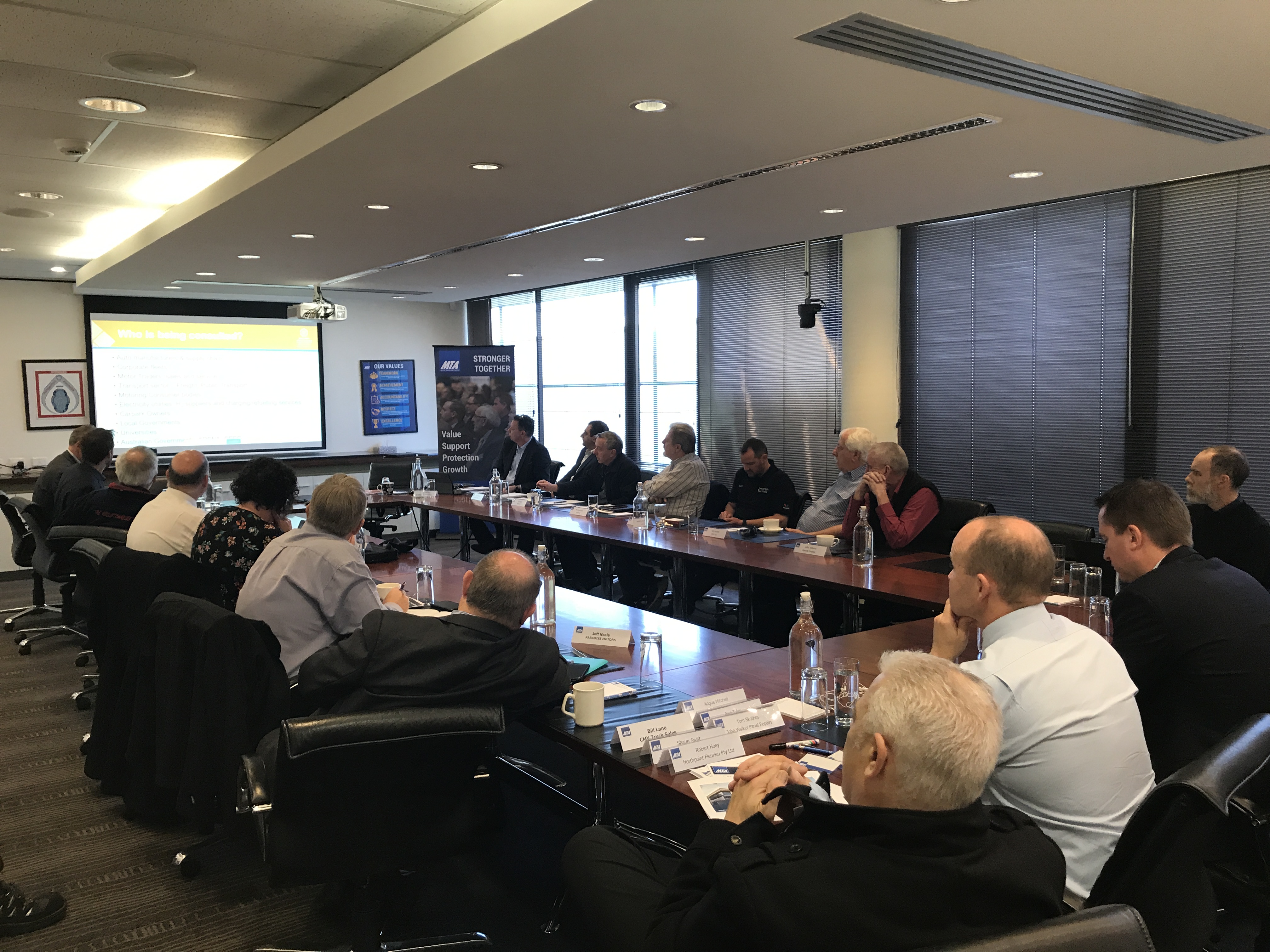 The overall consensus from members was that they need to know what the State Government's plan is so that they can better prepare for the future. The development of government projections will ensure that members' business models can adjust accordingly.
The top four issues that members were seeking clarity from a government plan in relation to Electric Vehicles in South Australia are:
Whether or not government subsidies will be available for the sale, repair or disposal of EVs and their parts and for road users
The necessary increased charging infrastructure requirements and who will be responsible for this
Training requirements of our future workforce, especially EV specific knowledge and skills
Timelines from the government in relation to when plans policies will be implemented and accurate projections so businesses can be better prepared for change
The State Government representatives also indicated that they were looking at whether there would be a need for licencing to service or repair electric vehicles. This would obviously be a significant change with investigation and enforcement necessary, however law abiding businesses should not be impacted by excessive red-tape or enforcement measures in order to try and clamp down on backyarders.
The Department of Planning, Transport and Infrastructure (DPTI) indicated that safety is paramount through this transition to electric and also autonomous vehicles and that they are looking at Australian Design Rule changes, to make sure we are following in line with European standards and these conversations are ongoing at a Federal level.
In relation to fuel and how road users will be taxed, it's an issue that DPTI said is on their radar and they have been working with the Federal Government about how this (petrol and diesel taxes) will work in the future.
Charging infrastructure was a major point of discussion at the Working Group with many areas including Service Stations needing to look at how they can prepare for fast charging opportunities. After all, road users will want to spend five minutes charging a car, not two hours.
The Department for Energy and Mining indicated that there are a lot of questions around charging – homes, public places and service stations and that the State Government is pushing for an electrified vehicle fleet and increased charging infrastructure.
The Department for Energy and Mining also highlighted that the pace of change is uncertain and that is why these consultations are so important. There are benefits and opportunities, with more renewable energy technologies being seen in South Australia. The State now relies on 50 per cent renewables, making the switch to electric vehicles is becoming more attractive to consumers.
The MTA will be working with the Department for Energy and Mining to facilitate further discussions to better understand the impacts that electric vehicles will have on automotive businesses and we will be in contact with all members who attended the Working Group to further these discussions with government.
Thank you to the following members who provided input at the Working Group, via skype or our survey:
Andrew Stiles, Rosenthal Bros Pty Ltd
Cameron Morelli, Morelli's Allweld Repair Services / MARS Transport Equipment
Glen Gaisford, Fleet SA
Jeff Neale, Paradise Motors Pty Ltd
Jeff Williams, Specific Prestige
John Antoniadis, Weeroona Holdings Pty Ltd
Matthew Clark, Develo Pro
Peter Stewart, Rowell & Searle Auto Transmissions
Robert Chadwick, REDARC Electronics
Shaun Swift, GM Cars SA
Tom Skothos, John Walker Panel Repair
Thank you to the automotive industry stakeholders and State Government representatives in attendance as well:
Richard Day, Alan Richards and Yvette Booth from the Department for Energy and Mining
Joanne Murray from the Department of Planning, Transport and Infrastructure
Eric Rodda, Mike Eisenblatter and Terry Stocker from the Australian Electric Vehicle Association
Attendees made comments as follows:
Jeff Williams from Specific Prestige said, "Members in the body repair division are struggling to keep up with the rapidly changing technology today, let alone the increase of EV's and battery technology."
"For the most part, they're still just a car, so paint and panel repair should be straight forward. However, it's extra required levels of training the servicing and repair methods around safety that are going to change in the near future as well and batteries that may either damaged or bent potentially pose a large safety risk to crash repairers. Currently, some panels can't even be obtained from the OEMs, making it difficult. That needs to be looked at for us."
Specifically in relation to automotive servicing, Peter Stewart from Rowell & Searle Auto Transmissions said, "There will definitely be a financial impact on my business from electric vehicles. With servicing costs set to go down in relation to them, my business model will need to potentially change in the near future, as will many other repairers."
"Electric vehicle uptake is being driven in a large way overseas by government subsidies and reduced taxes. The government must look at this here as well to secure a good outcome for businesses and vehicle owners."
Tom Skothos from John Walker Panel Repairs shared Terry's sentiment saying, "A concern of mine is definitely keeping my staff up to date with technology. For us, Automotive Technicians will need computer and electrical skills and I would like to see these basics taught in schools before apprenticeships."
Matthew Clark from Develo Pro said, "We've got backyard operators fixing these types of vehicles now and there needs to be discussions and lines drawn in the sand about who gets to fix them. We're dealing with potentially dangerous, high energy technology and future Automotive Technicians need to be trained properly to be able to service electric vehicles safely."
Matthew also said, "To me, shopping centres seem like they will become a hot spot for charging infrastructure."
It is clear that electric vehicles are expected to form part of a technological evolution with autonomous vehicles likely to also have major impacts on infrastructure, legislation and design rules.

For more information about the EV Working Group, click here to contact our Industry Engagement Specialist, Nathan Groves.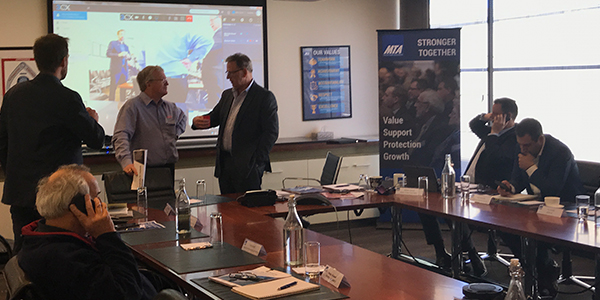 *Government analysis of Bloomberg research presented at the 3/7/20 Electric Vehicles Strategy Working Group.