The MTA's Automotive Refinishing Technology Apprentices have been rebuilding and painting a Drift Car over the last few weeks, with the final coats of paint applied at the Superloop Adelaide 500.
The car, which had seen its fair share of street and track action already, arrived at the MTA in tatters. Dusty, panels falling off, an engine in a shameful state and completely stripped inside. Enough to make a car lover weep.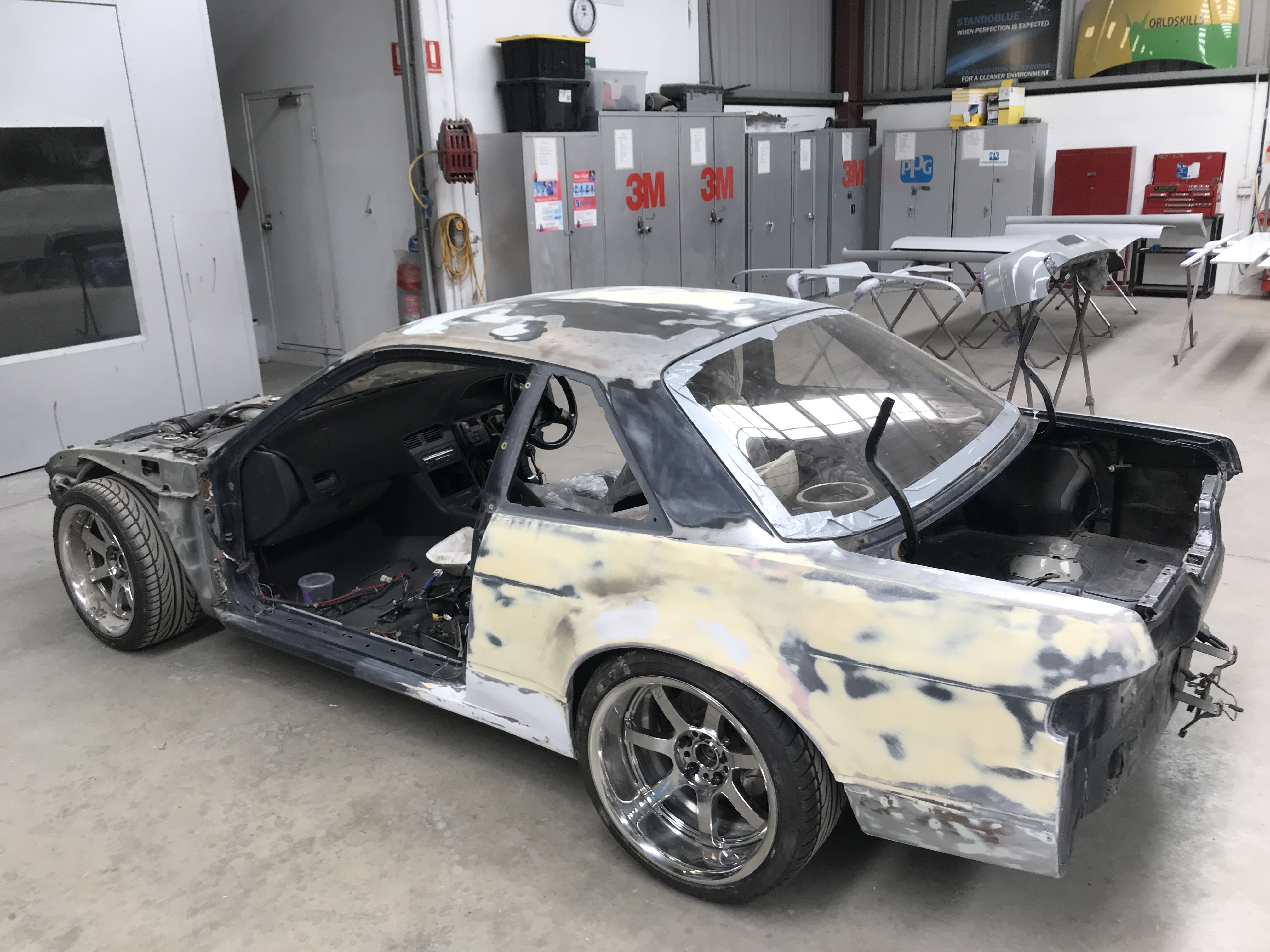 The Nissan Silvia was prepped and primed in the MTA's Automotive Refinishing Workshop under the guidance of MTA Trainers Matt MacDonald and Rob Capelli.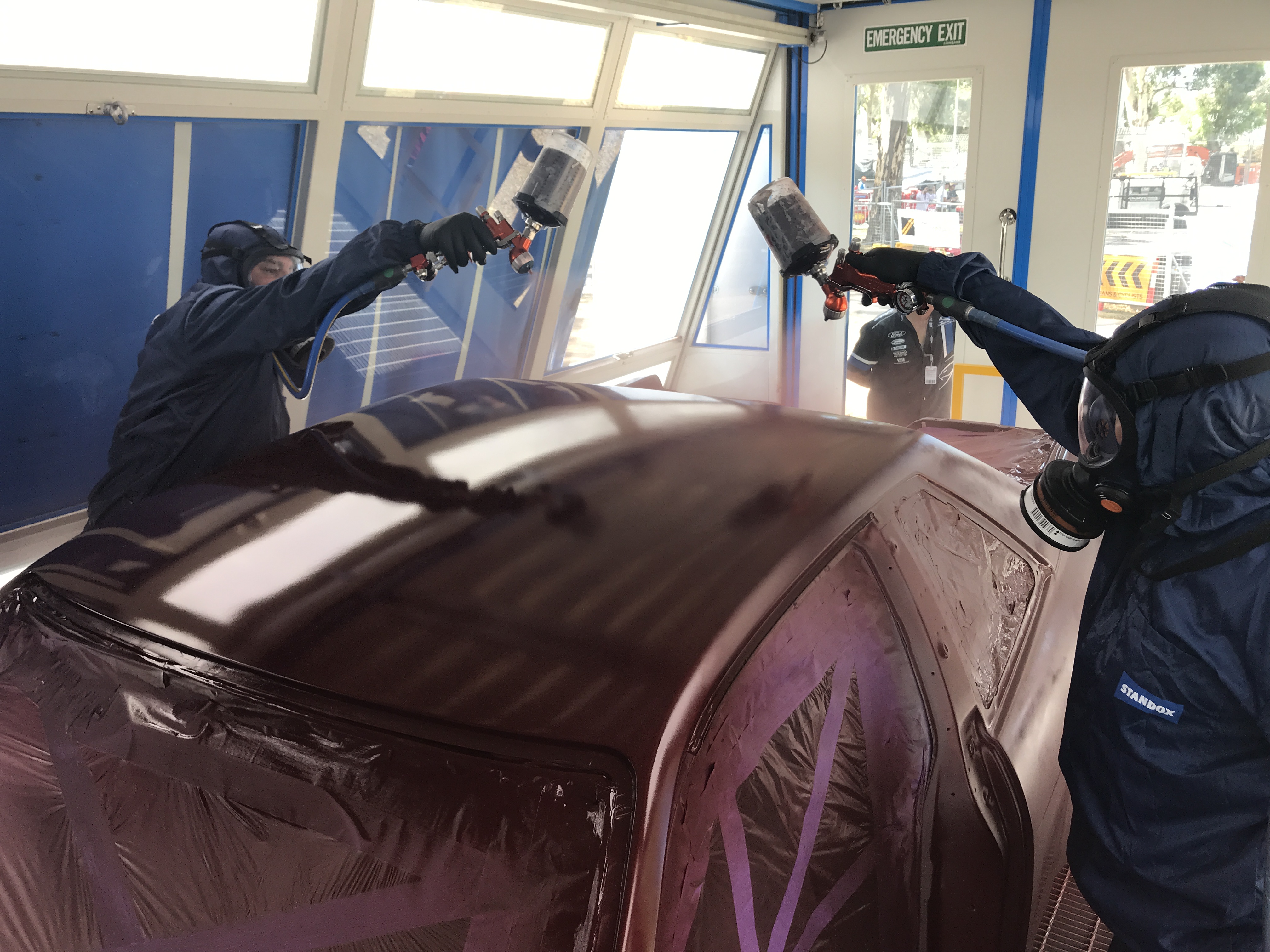 The car's final coats of paint were applied in scorching temperatures in the Mobile Paint Booth supplied by Lowbake Australia at the Superloop Adelaide 500 by Automotive Refinishing Technology Apprentices Katie Stewart and Alana Baker.Both apprentices are only a few months into their apprenticeship but already loving moment of it, gaining the skills they need for a great future in an automotive sector that is in desperate need of skilled labour.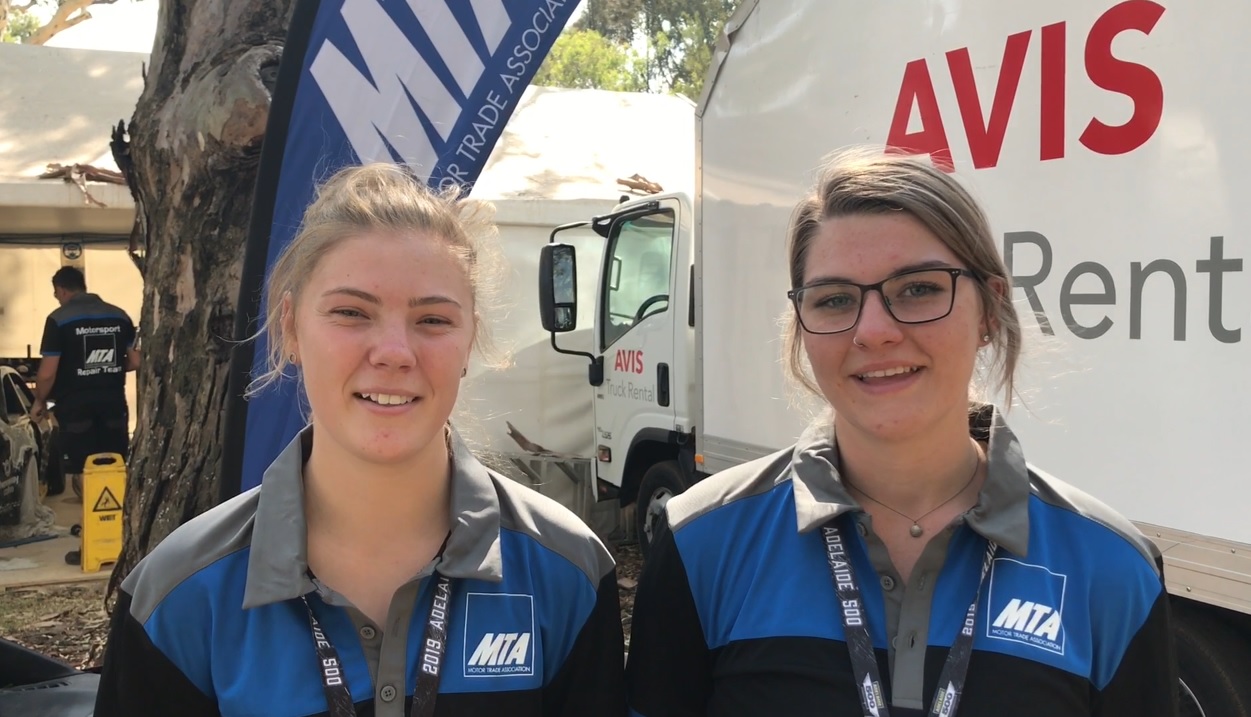 Trainers Matt and Rob both say that Katie and Alana are standouts like they've never seen before with Rob saying, "These two will definitely go far in the trade. They are already showing the enthusiasm that we look for in apprentices and we'll definitely have them back in the Motorsport Repair Team at The Bend in August."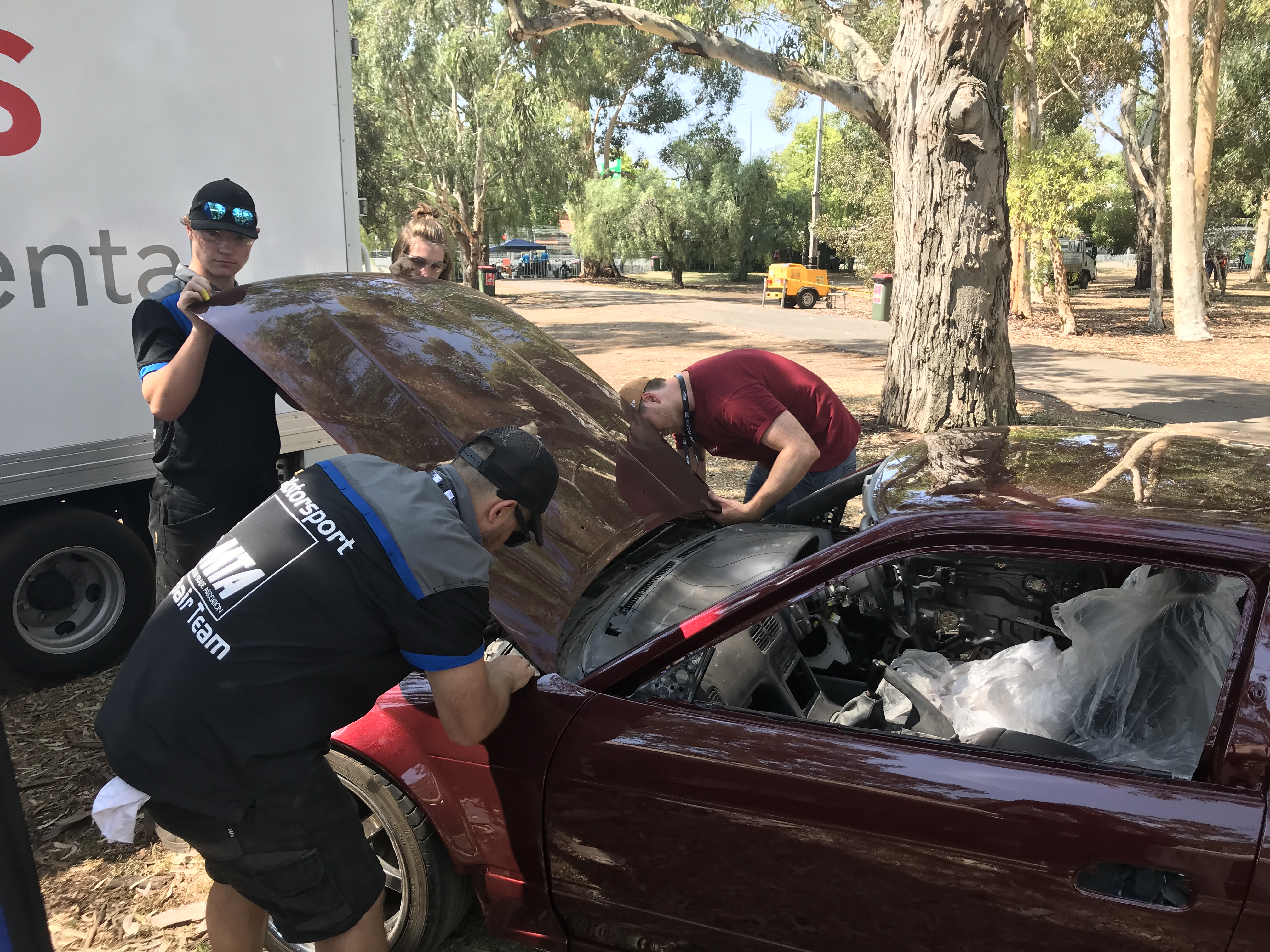 The car will undergo some final preparations such as the interior and engine and we will keep you posted on these developments.
This slick Nissan Silvia will look fantastic as it tears up the race track in the future. If an unfortunate accident should happen on the race track, the MTA will be here to fix it!
A great effort from our Automotive Refinishing Technology Apprentices and MTA Trainers!