One of the biggest hurdles that young Automotive Body Repair Technology apprentices face is the initial skills required to break through the early stages of training.
Fourth year apprentice Scott Clothier is six months away from graduation and as he looks back on his training, one of the best aspects that prepared him was the skills he acquired before applying.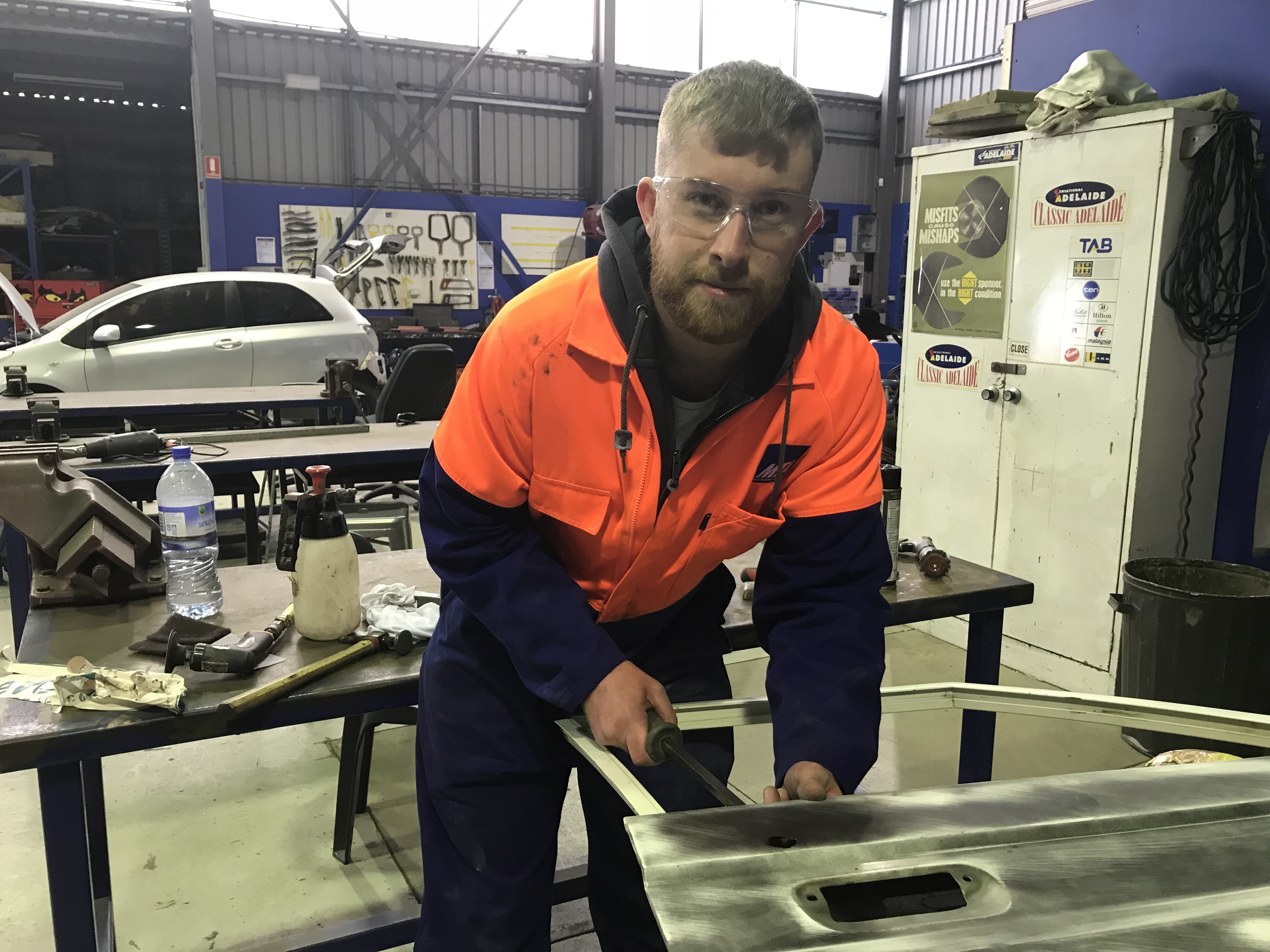 "I was in year 11 at Birdwood High School and the technology skills I was learning really prepared me for a career in body repair. I've always been around cars and I've always enjoyed making cars look good. I finished year 11 and acquired work experience at O Bahn Crash Repairs, doing 3 days of work and 2 days at school. When I was ready, I applied through the MTA's GTO and stayed on at O Bahn Crash Repairs."
Over the last four years, Scott has been constantly learning more in the Panel Beating trade and says that having the job is enjoyable.
"I just enjoy having work and my host and the MTA push me to learn new skills and techniques used in the trade. The training in body repair has greatly expanded on my skills branching into welding and metal finishing. I won't let a car leave the workshop that still has a dent in it when it can be fixed."
One of the biggest misconceptions about the trade is still that it's unsafe but Scott disagrees.
"O Bahn Crash Repairs cleans up work areas straight after finishing a job as does the MTA. It's very safe and the training prepares you for working safely. There's no point in doing something unsafe."
The best advice Scott gives to high school leavers looking to get into the trade is to get the basics under your belt before applying saying, "Try hard in technology studies at school and learn to use a range of tools to get a good grounding. Ask your teachers how you can improve and when you apply, you'll have no problems getting in. When you do get the job, the training takes care of the rest if you pay attention."