Lauren Campbell says she was always interested in the engineering and mechanical side of engines. How they work, how they are put together and how they can be improved.
"I have always had an interest in engines, not cars necessarily but how engines form part of a larger moving vehicle. I have been around quite a few people who have serviced engines and that formed part of my curiosity to pursue an automotive career at 22."
Lauren knew the challenges that can face those currently looking for a mature aged apprenticeship however, she was determined to get employed.
"I knocked on every door and handed in a lot of applications before Hyundai at Reynella took me on. I asked how I could do my training and they said they have always used the MTA. I have been training at the MTA's Training and Employment Centre for the last two years."
Lauren enjoys working in the automotive industry and says that she sees herself continuing to work for Hyundai at Reynella for the foreseeable future.
"They are a really great employer and always inclusive of me. My boss pushes me to be better and the team helps to keep me motivated."
Lauren speaks highly of the MTA's Training and Employment Centre saying, "The theory is important but being in the workshop is what I love. The trainers accommodate me well and they don't treat me any differently being an industry student. The MTA trainers point me in the right direction and they work as a team to make sure that I am always learning."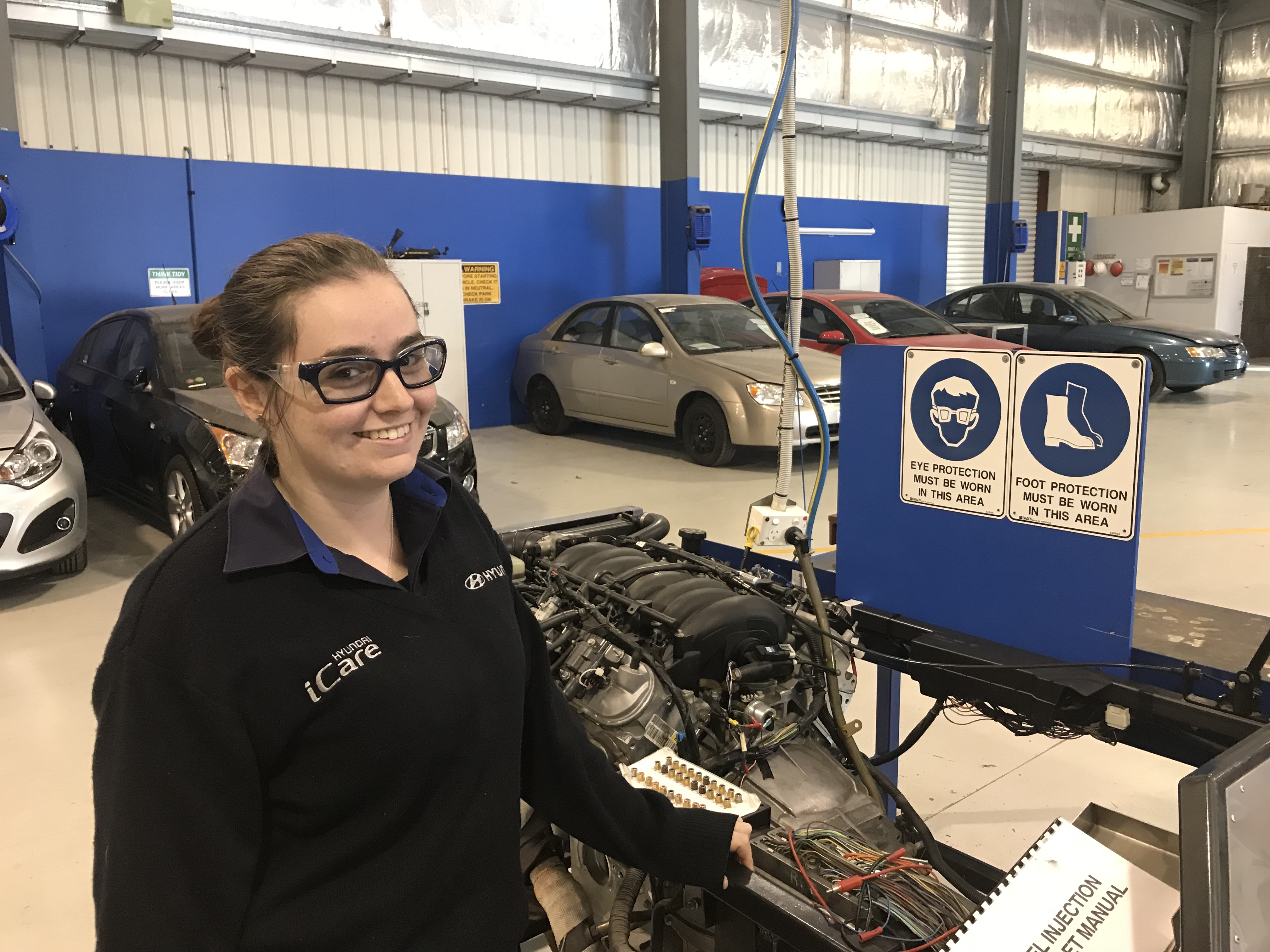 If you are looking to train your apprentice through the MTA's RTO, contact Mario Marrone by
clicking here
.