MTA trained apprentices had opportunities to experience the fast-paced world of motorsport at The Bend Supersprint, repairing damaged race vehicles and preparing the MTA's Monaro for demonstrations on the track, while others took up the challenge to work in Supercar teams!
Click here or the video below to hear from our apprentices speaking about the opportunities they were given in Supercar teams and from others who worked in the Engineering Workshop.
Our supercharged Monaro gave demonstrations each day on The Bend Motorsport Park's track forming part of the on track entertainment and was driven by MTA Trainer and Assessor, John Politis.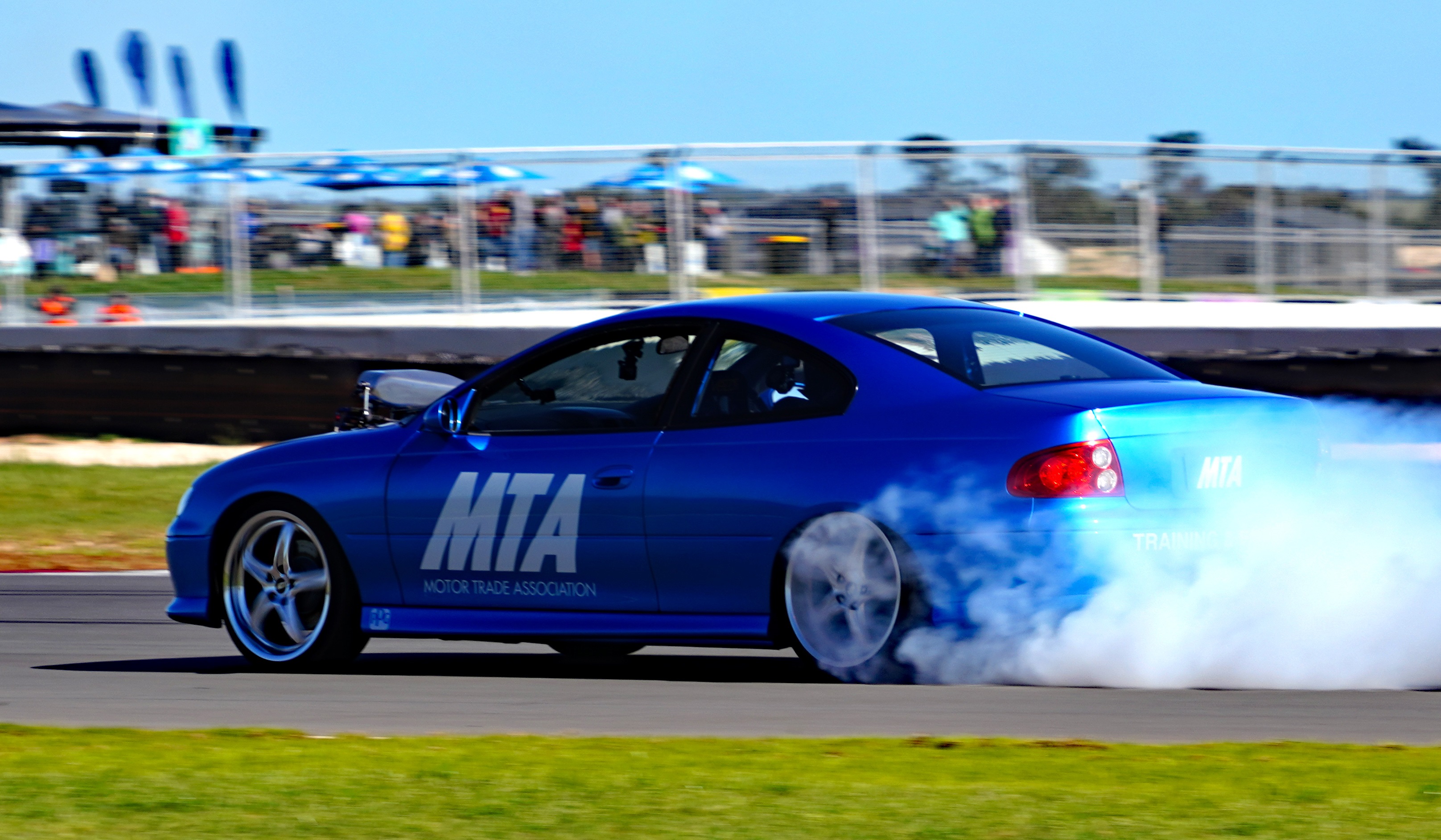 (Monaro track image by Peter Knights)
Click here to view the photo album from the weekend, which also highlights the work that automotive apprentices in the team performed

We thank The Bend Motorsport Park for allowing us to showcase the Monaro and accommodating our Motorsport Repair Team.
We also thank Lowbake for supplying the mobile paint booth for our Automotive Refinishing Technician apprentices to use. Automotive Refinishing Technology Apprentice, Lachlan Mosely, painted a Toyota Hilux and assisted in repairing a crashed race-going vintage Ford Falcon.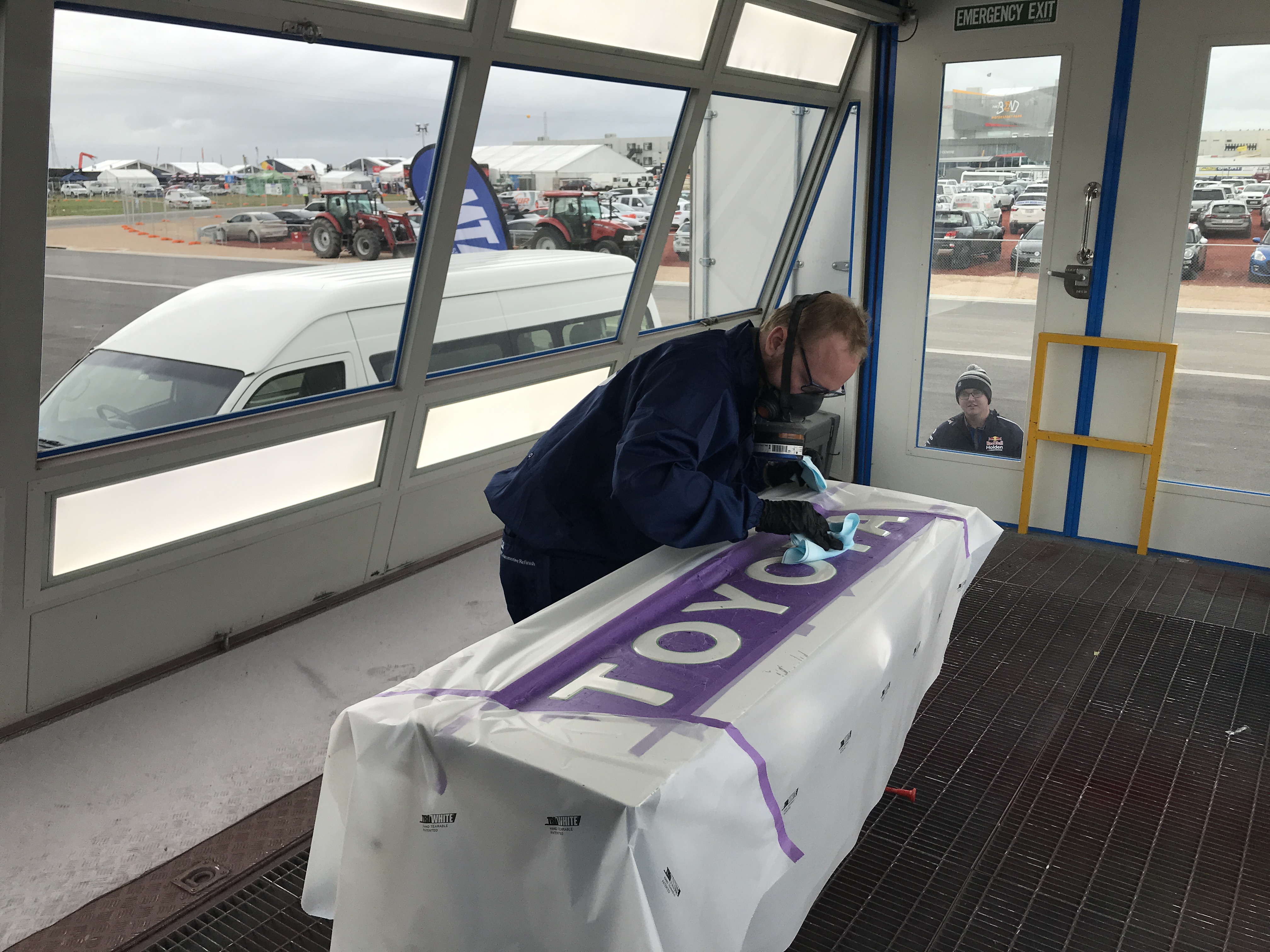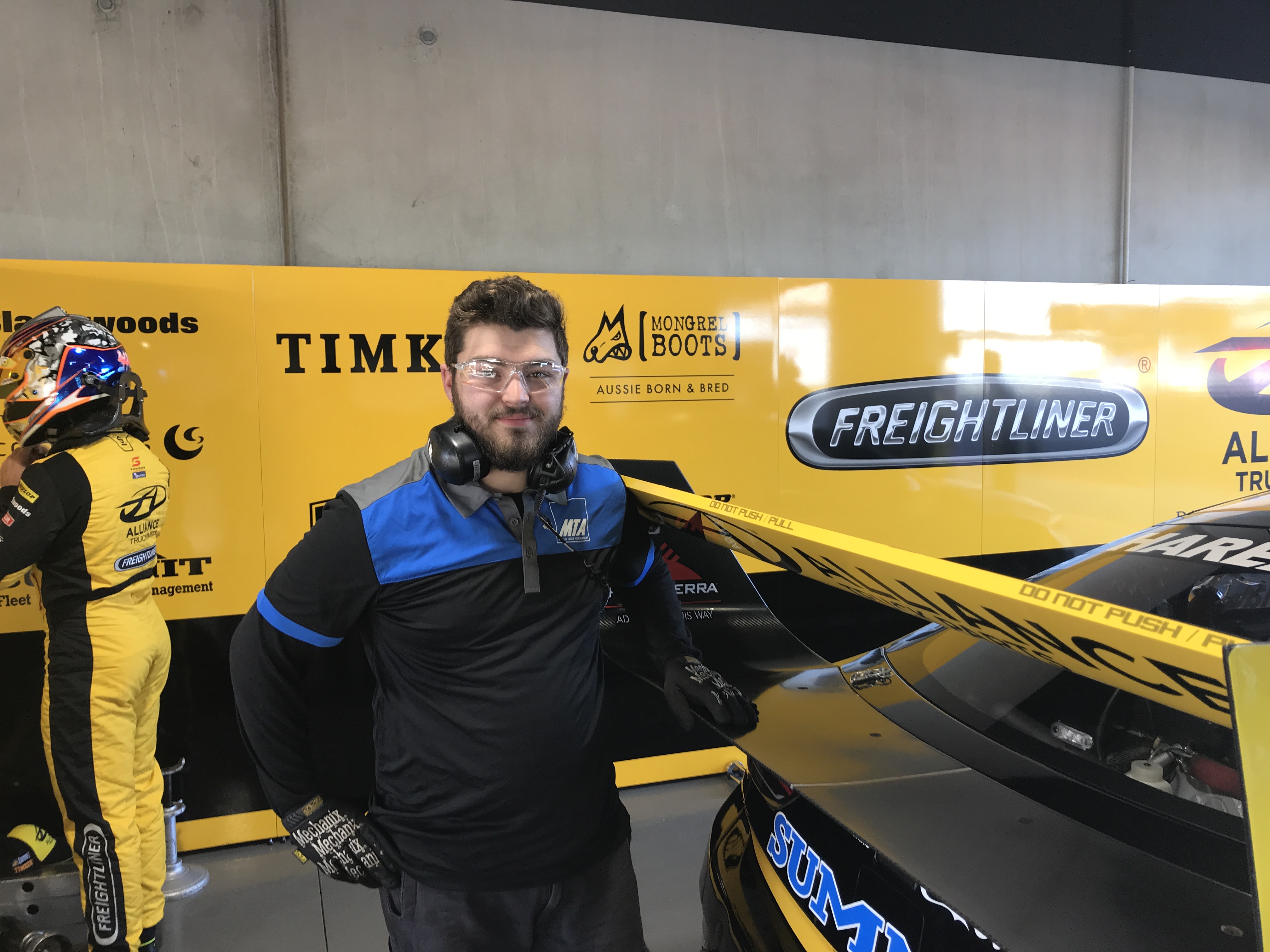 We also thank Brad Jones Racing, Gary Rogers Motorsport and Matt Stone Racing for giving our apprentices opportunities to work on their V8 Supercars! Each team proactively showed our apprentices what to do and gave them pportunities to work on the cars during live races. This was an amazing experience given to them, not just during practice runs, but also during qualifying and championship races, showing the trust they have in our apprentices to get a job done!
| | | |
| --- | --- | --- |
| Jared Child | Light Vehicle | Engineering Workshop |
| Anthony Ward-Colbert | Light Vehicle | Engineering Workshop |
| Braden Bosustow | Light Vehicle | Engineering Workshop |
| Joshua Young | Light Vehicle | Engineering Workshop |
| Henry Toal | Panel Beating | Engineering Workshop |
| Lachlan Moseley | Vehicle Painting | Engineering Workshop |
| Toby Mills | Light Vehicle | BRAD JONES RACING |
| Jason Patty | Light Vehicle | BRAD JONES RACING |
| Ben Roether | Light Vehicle | BRAD JONES RACING |
| David Duncan | Light Vehicle | MATT STONE RACING |
| Phillip McBride | Light Vehicle | GARRY ROGERS MOTORSPORT |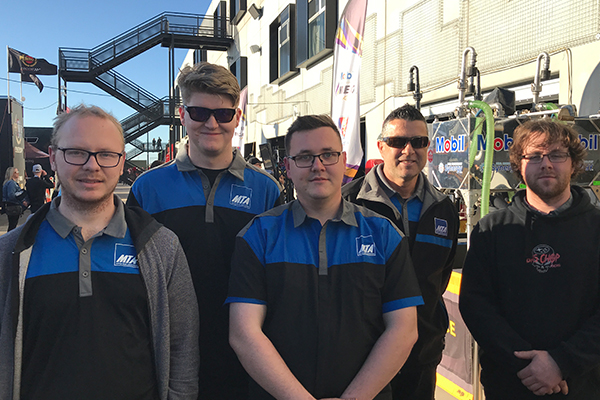 Apprentices who repaired Neil Oatway's XY GT received high praise from his team!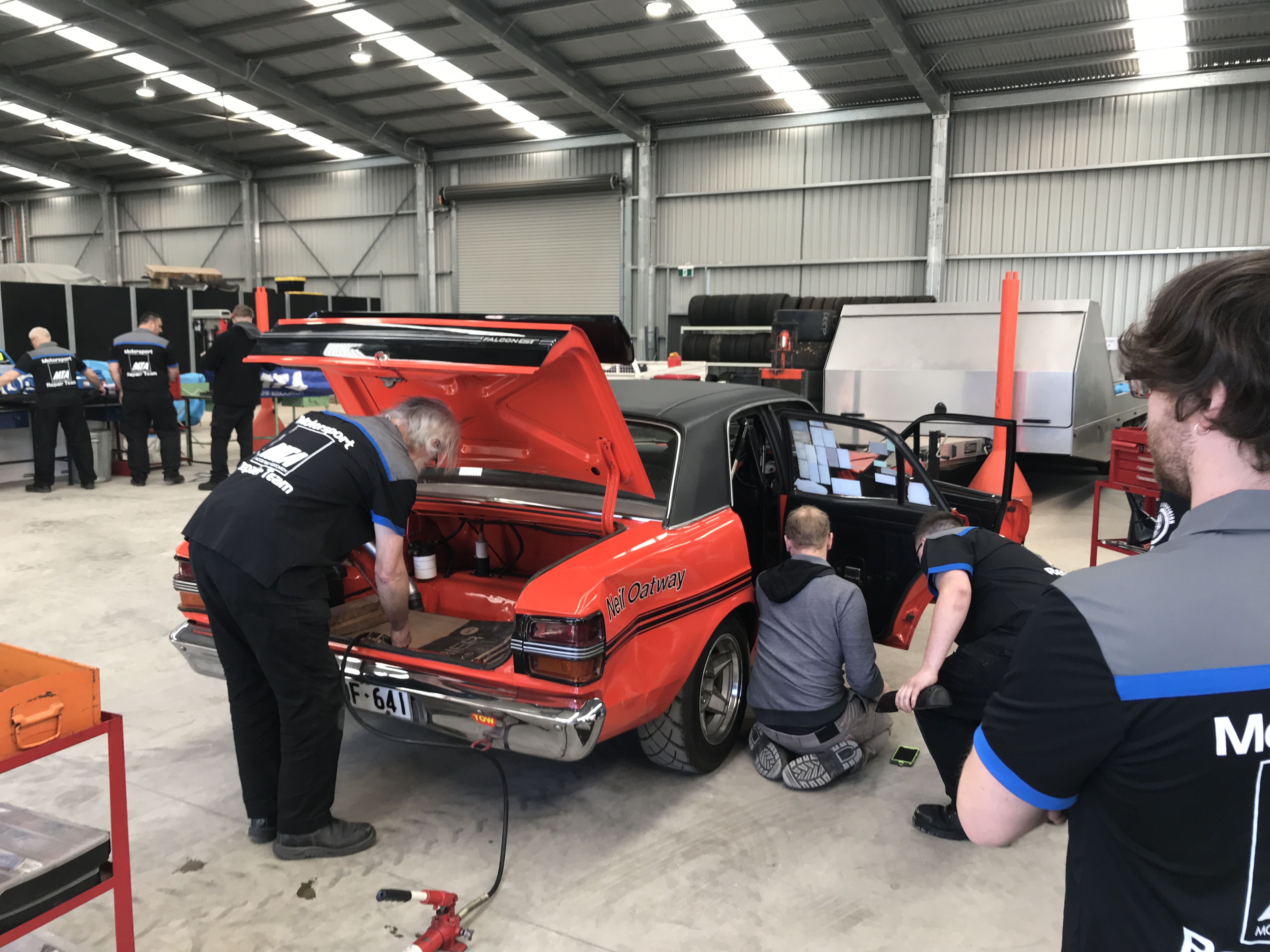 Neil, who is now 75, had one last chance to run the car at an event of this caliber. Bob Vanderkamp, Service Manager at South Coast Marine Service Centre said, "You guys are just champions and have made a competitor's week and normally, it would have been over before it really started!"
"Keep showing your talents at events like this."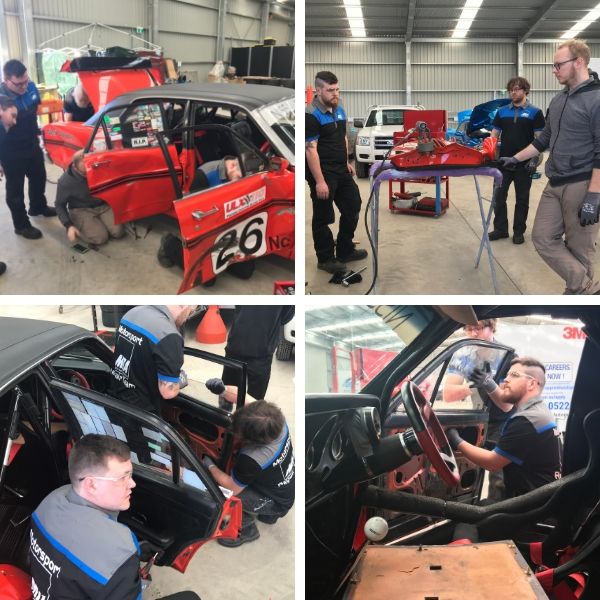 Well done to all apprentices who participated in the team this year!