A person in Adelaide on the lookout for a custom trailer to haul his vintage cars has put his faith in a backyard operator to build it.
At a cost of $18,000, you would think that the trailer would be built to Australian standards and free from defect. Not the case here…
The trailer assembled by the backyard operator carried a vintage car no more than 100km before the person realised that the tyres were worn and had been rubbing against the guard. After returning the trailer to the backyard operator for repairs and having it returned only to find more issues, the person called the RAA for advice.
The RAA put in the person in contact with a MTA member to assess the damage and just take a look at the dot points below highlighting the dangers that were found in this backyard job!
Wheel guards have been replaced with wider ones to address the tyre-rubbing issues. However, the vehicle has gone from 2500mm wide to 2615mm wide (115mm wider than allowed by S.A. Vehicle Standards)
Use of second-hand materials (some rusting)
Holes in the metal checker-plate floor blocked up with cardboard
Fence posts used for the cage structure instead of steel tubing
Loose electrical wiring near the wheels
Inferior thin steel used for the drawbar
Steel frame installed unevenly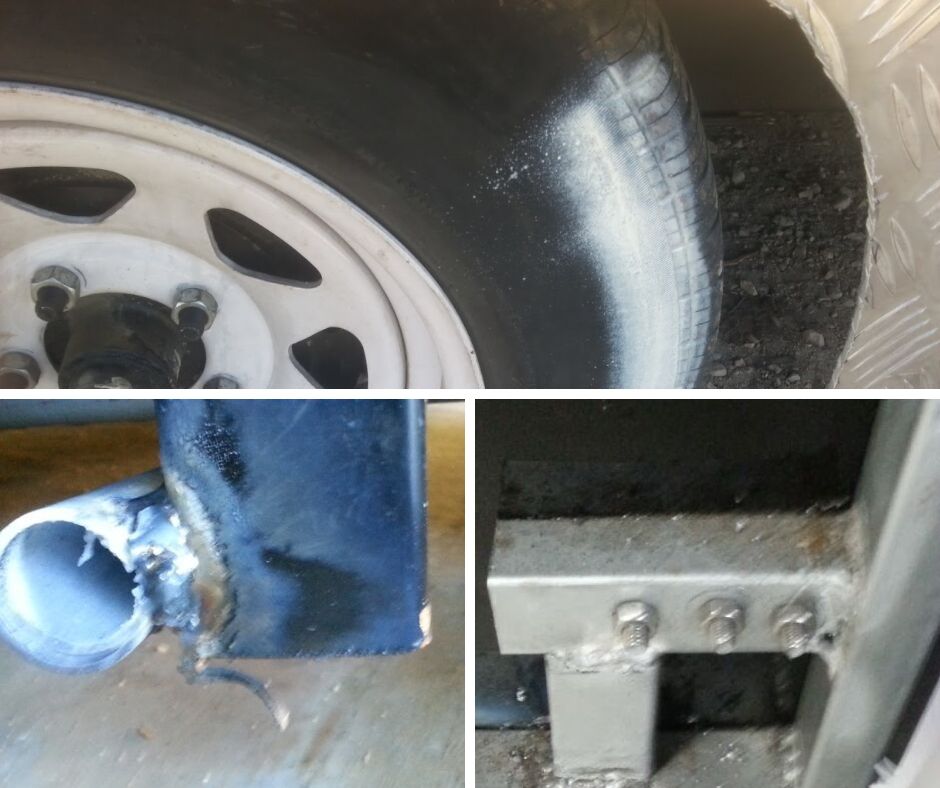 This demonstrates why South Australian's should always go to a MTA member!
If you would like to report a backyard operator, click here to contact your Industry Engagement Specialist, Paul Back.