Automotive Body Repair Technicians tend to stand out from the crowd in the MTA's Training and Employment Centre. An assortment of tools, welders, specialised machinery and damaged car panels can be seen around every corner, together with an attitude of just getting on with the job at hand.
Second year Automotive Body Repair Technician apprentice Laurence Nicholls from Parkers Crash Repair in Victor Harbour makes the drive up to Royal Park for training and says that it's worth it for learning the skills he needs to succeed.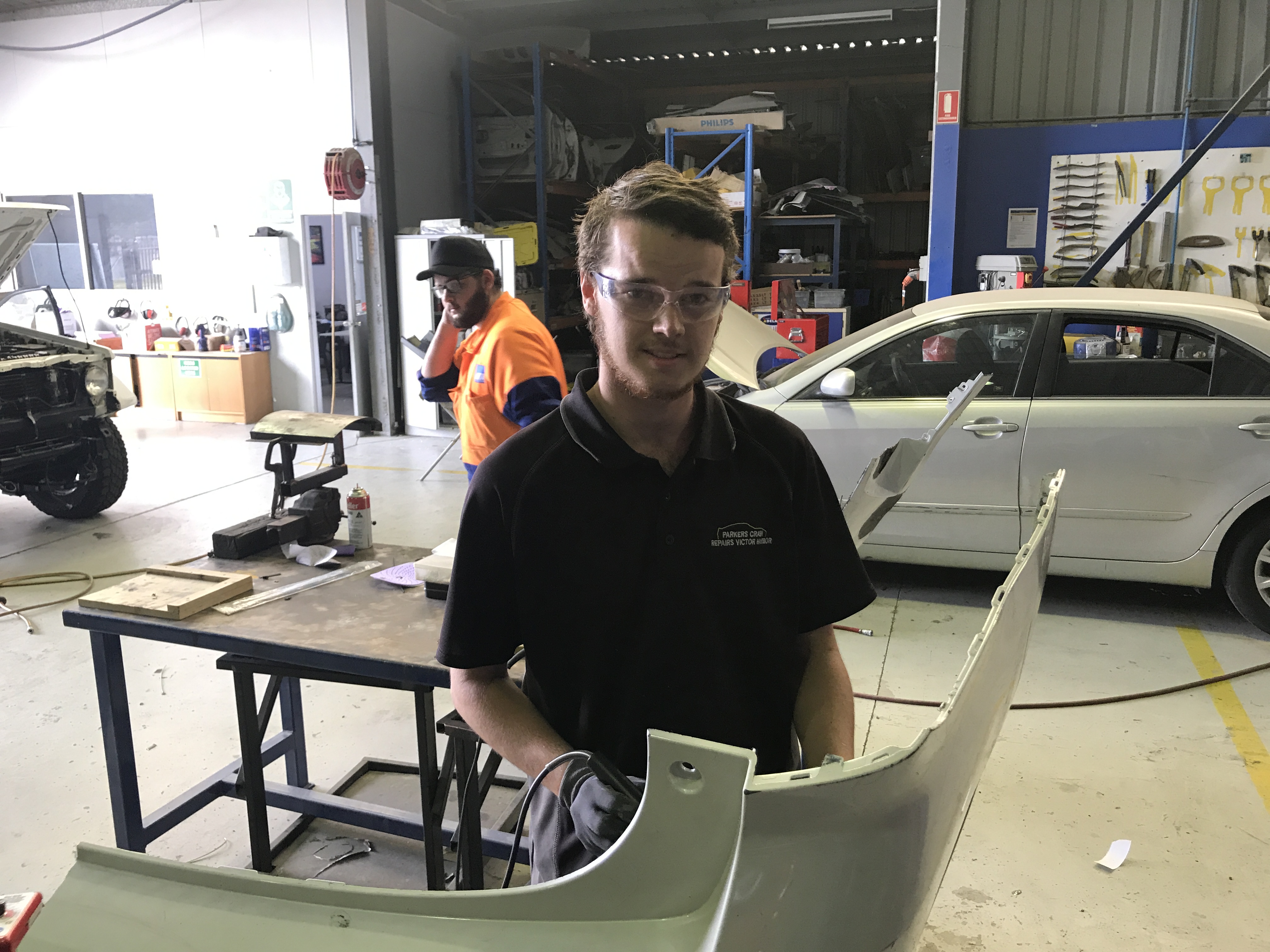 "There aren't that many people in Victor Harbour who do what we do at Parkers Crash Repair. It's a town focussed on hospitality and tourism but you always need people to fix cars."
"I knew from about age 14 or 15 that I wanted to work with cars. I have an interest in Motorsport and I would like to do some hill climb events in the near future with my own car."
Laurence says that the MTA's training environment is good to work in saying trainer Dave Pullman and James Williams are very helpful and knowledgeable.
"I applied for the job at my host but if you are looking for a job in Panel Beating, the MTA is the way to go. I would say to keep handing in your resume until someone gives you a shot. If it's really what you want to do, stick at it and prove that you can do it."
When speaking with Laurence, one thing that stood out was his awareness of the Internal Dispute Resolution (IDR) process and the stress that crash repairers are under from insurance companies but says that doesn't deter him from the trade.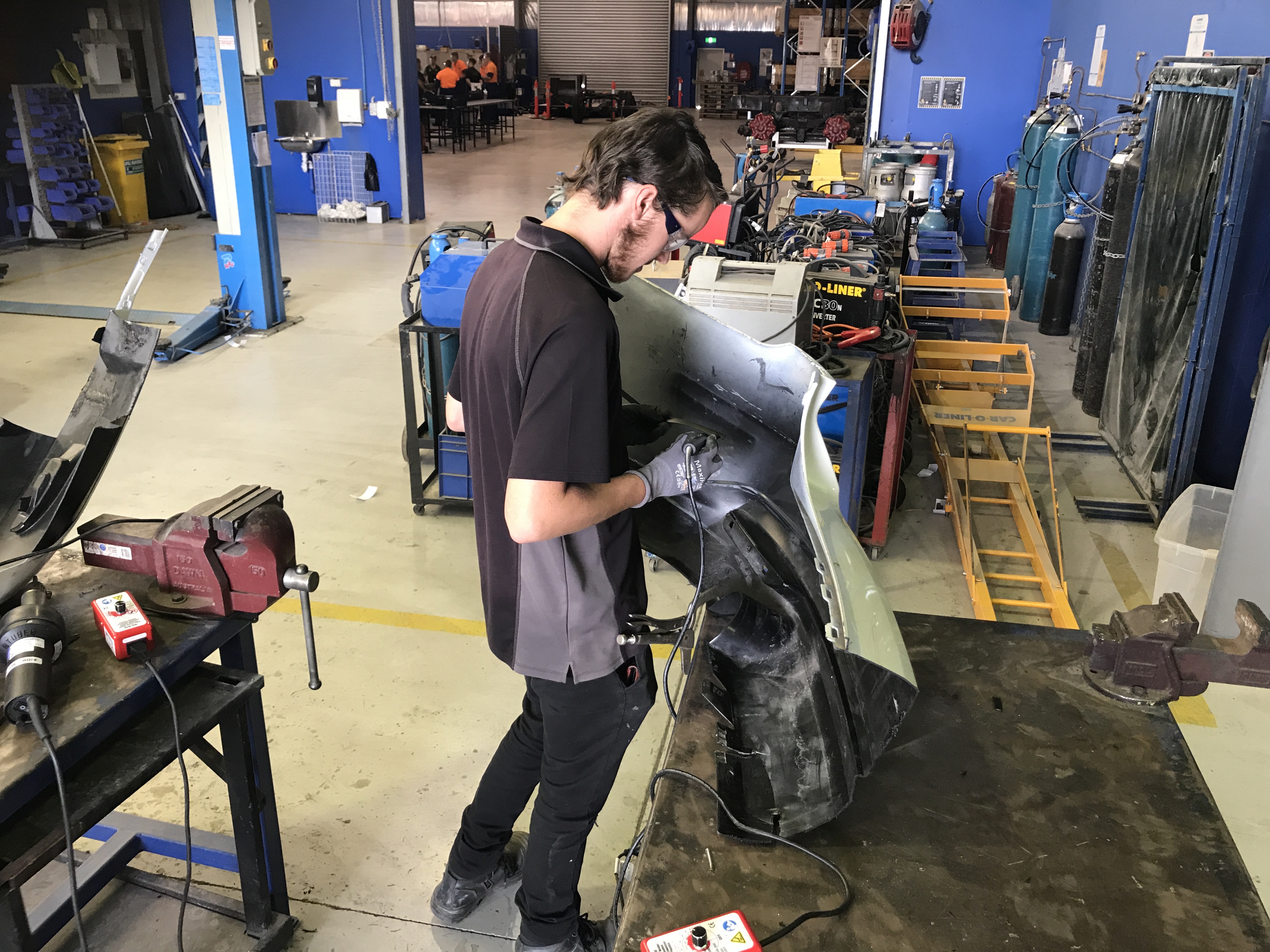 "I sometimes hear of other crash repair businesses that are under a lot of pressure from insurance companies, causing a lot of stress. The fact is that people like my boss, who has vast experience in the trade, know what is realistic and what's not. We're very professional and strive for excellence at Parkers to make sure vehicles are repaired according to the standards."
While still early in his career, Laurance says he is enjoying panel repair, fabrication and is coming to grips with welding work.
As the industry continues to fight the skills shortage, it is imperative that more crash repairer businesses take on apprentices like Laurence who are passionate about the trade and the opportunities that await them.
Well done Laurence and Parkers Crash Repairs.