Light Vehicle Mechanical Technology apprentices, Zak Heasman and Austin Johns are showing their determination, passion for all things automotive and impressing their MTA trainers in the process.
Both had the opportunity to put their cars on the Training and Employment Centre's Dyno last week to test their performance.
Many apprentices see the Dynamometer's (Dyno for short) testing as the best indication of their car's performance, measuring power output and torque amongst other readings, and is often seen as a fundamental stepping stone to performance tuning. It's not only a way for apprentices to have a bit of fun but also shows how improvements they've made can generate a performance outcome. Students are also taken through WHS in relation to Dyno operation, diagnostics training and how to interpret the data.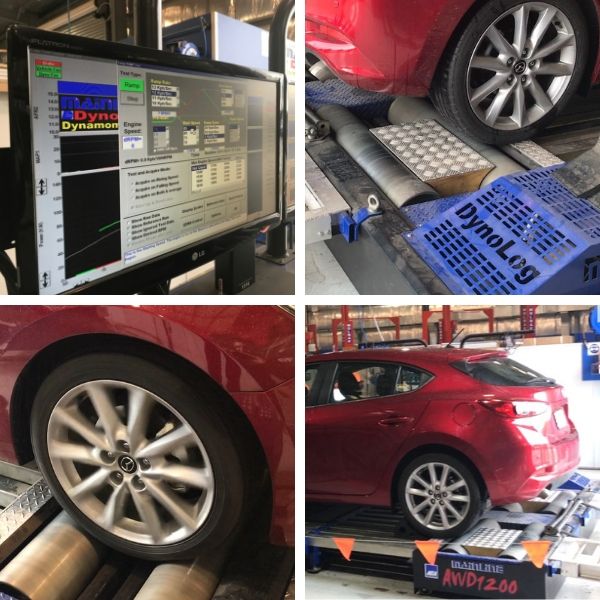 Click the video below to see their cars operating on the Dyno.
Zak has been training with the MTA for four years and has been hosted at Maughn Theim for 18 months, saying he is enjoying both his time with his host and training at the MTA.
"The MTA has been good. They cover a broad range of topics and John Politis is good because he goes in-depth into what we are learning and why it's important, not just covering the surface of a topic. At my host, everyone at Maughn Theim looks out for each other as well."
"I restore old Holden's with my dad as a hobby and the Kingswood has been a while in the making. I've made some improvements along the way since 2017, where it didn't exactly get a good performance run on the MTA's Dyno but I've managed to get its performance up a bit since then with what I have to work with."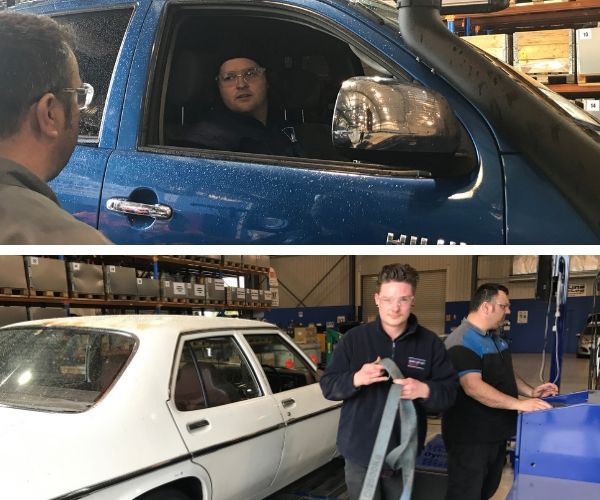 Austin has been training at the MTA for three years and says his host, Murray Bridge Toyota and the MTA have also been good to him.
"The MTA accommodates my learning and there is a sense of satisfaction at my host, when I get something running again that wasn't before."
Austin has modified his own Toyota Hilux with a lift kit, bull bar, roof rack and re-mapped the ECU.