There are many opportunities available in Automotive Parts Sales in South Australia as businesses keep up with the demands of consumers for replacements and accessories.
Currently, the MTA's Field Officer Franco Albuino looks after two standout apprentices at Adelaide Motors, Alex Pitt and Bailey White.
Alex is currently in his third year of an apprenticeship in Automotive Parts Sales and is excelling in his work. After transferring from a Light Vehicle apprenticeship into Sales, Alex has been looking after the needs of BMW customers and Service Technicians.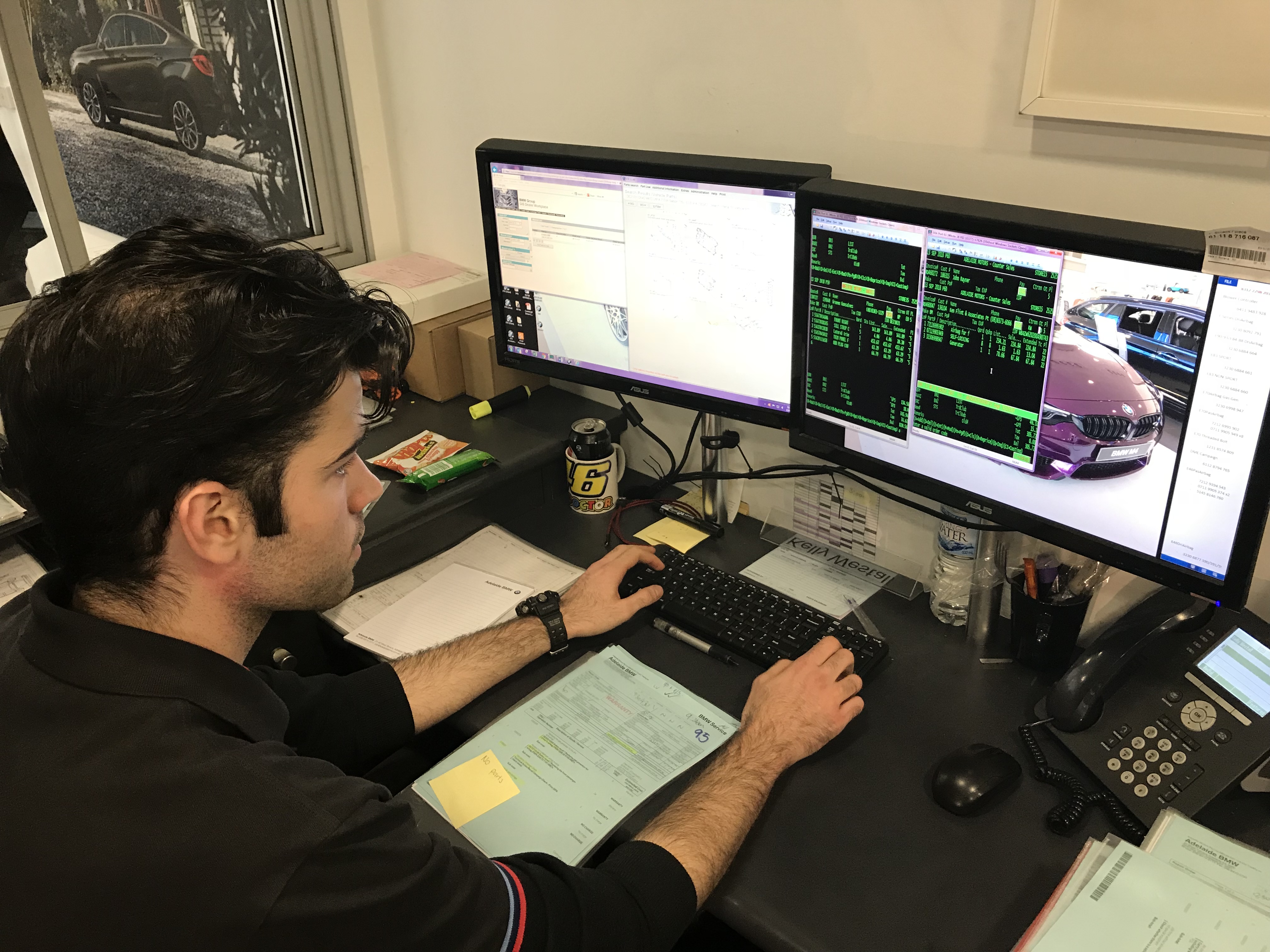 "I originally wanted to be a Light Vehicle Mechanic but after my first ten weeks of training, my Field Officer Franco said that a job was available at Adelaide Motors in Parts Sales. Adelaide Motors has been really good to me and I have always liked the BMW brand."
Alex has had many opportunities to get involved in the business, starting off in Adelaide Motor's warehouse learning how the system works and gaining a knowledge in parts.
"I ended up running the operations of the warehouse which was a really good opportunity to expand my skills. Receiving stock, managing invoices, arranging couriers, following up orders from the front desk, getting quotes and supporting the service area was all part of the day to day routine."
Alex needs to stay on top of recent developments with Takata Airbags as well saying, "I need to know which replacement parts are needed and pay attention to codes telling me what parts should be ordered."
In five to ten years, Alex hopes to still be at Adelaide Motors and become a Master of Parts.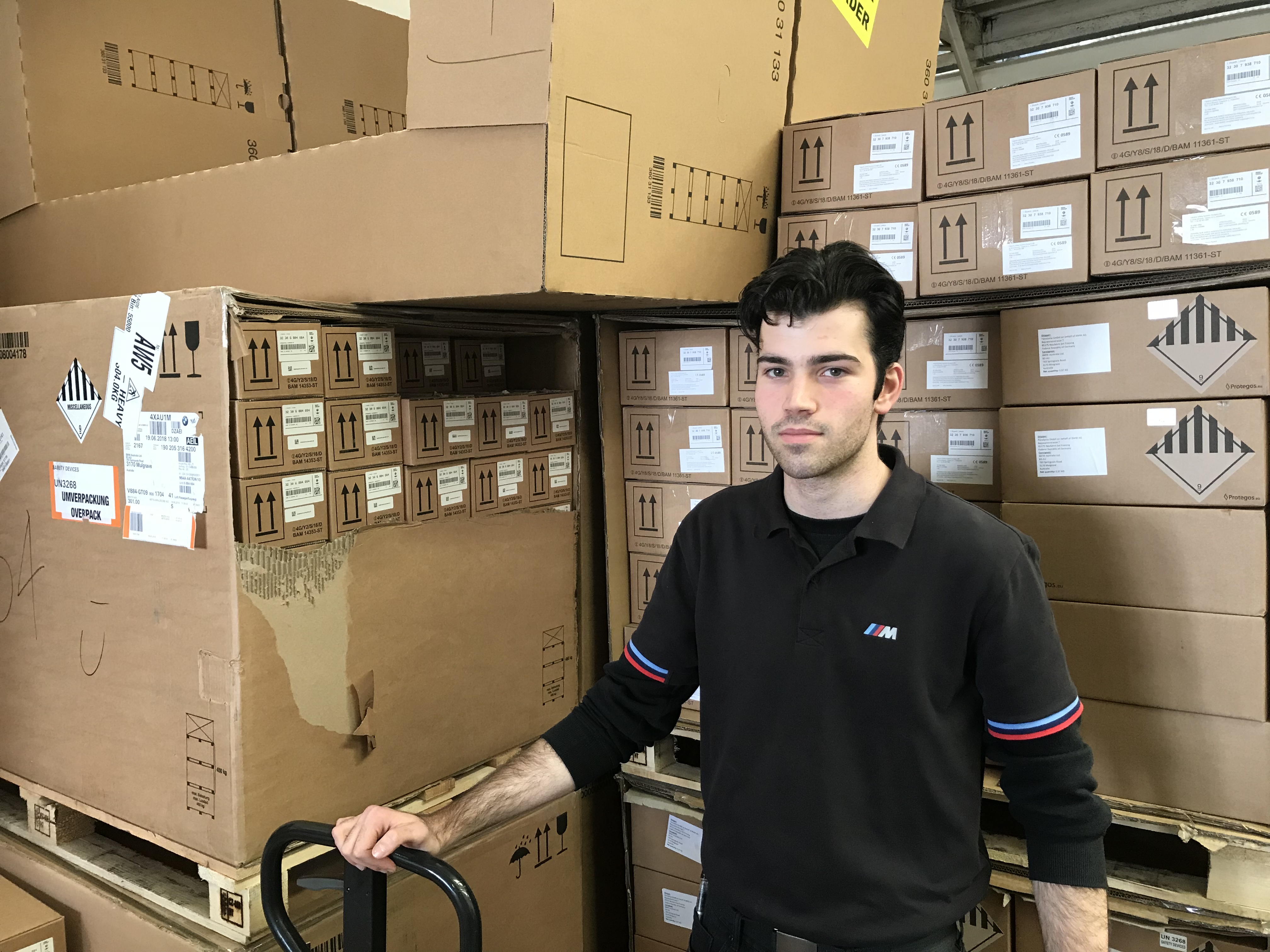 "I've had conversations with managers about where my career can go and they've all been really supportive of my journey. As a crucial conduit in the business, I have built up a lot of knowledge of operations and how things work."
Bailey is currently in his first year as an Automotive Parts Sales apprentice and says he has been supported by both Franco and Adelaide Motors while he gains the basic knowledge.
"I'm still learning the basics, getting an understanding of receiving orders and learning about different car parts."
Bailey says that careers in the automotive industry weren't promoted at his high school and he sought out his career on his own.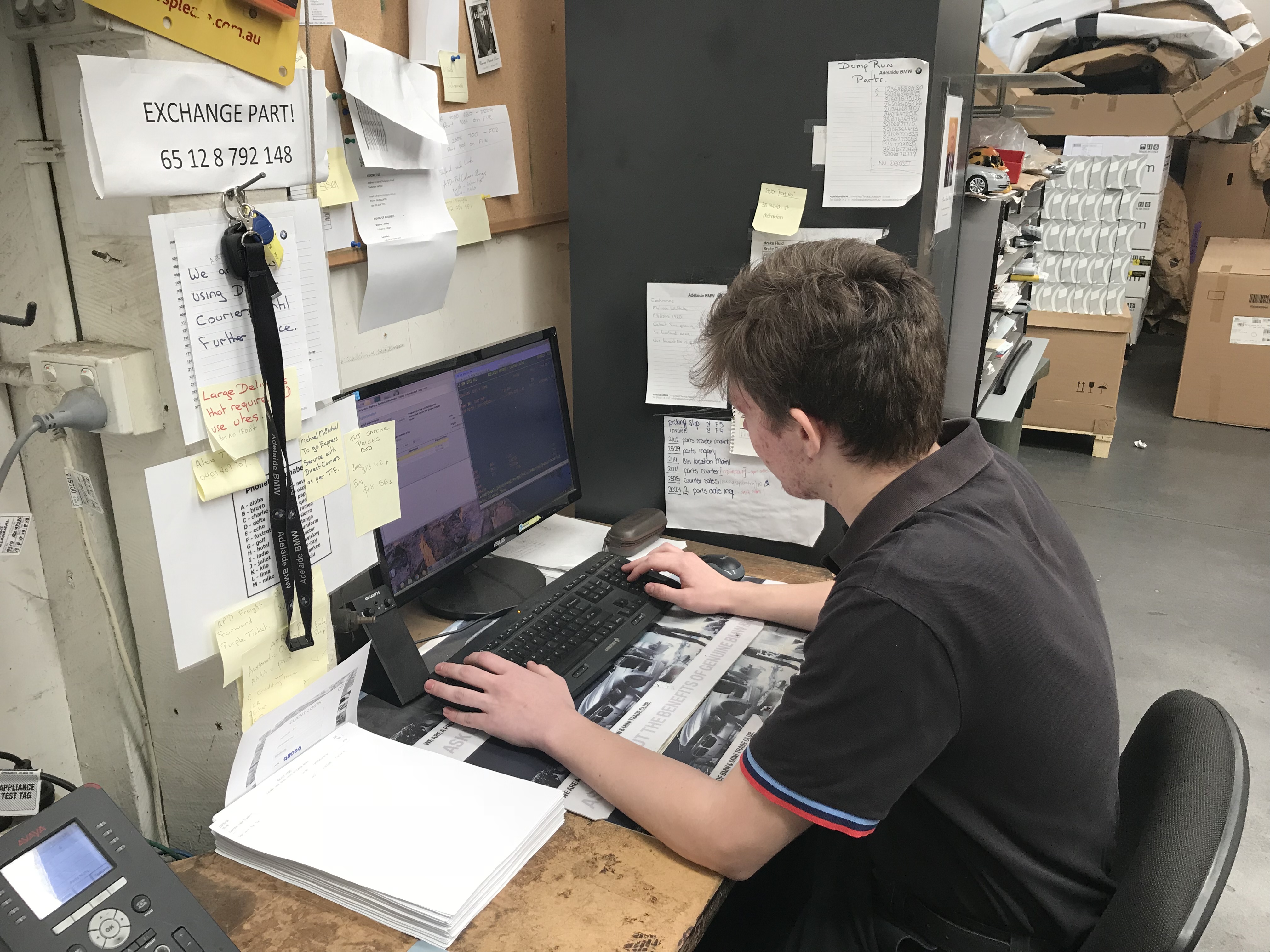 There are many opportunities available in Automotive Parts Sales and it is great to see two apprentices currently excelling in their roles.