Harry Pepper, while a new apprentice at the MTA and yet to be hosted, is already showing the signs of an ideal candidate for the industry.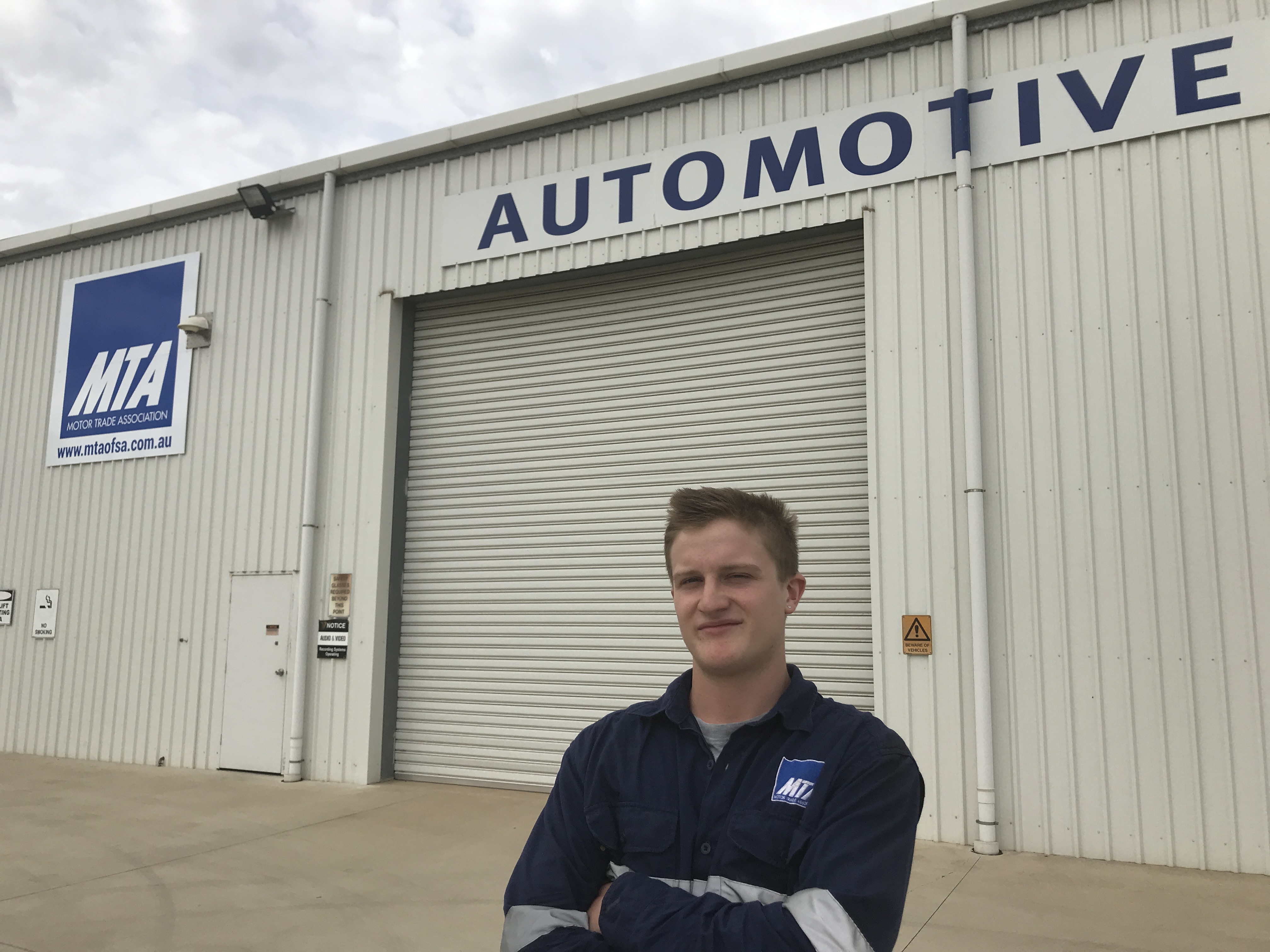 Harry said, "The idea of being an automotive apprentice came to me after high school. I weighed up other options like carpentry or hospitality, which I have experience in, but my passion lies with four wheel driving and being outdoors in the country. I do a lot of driving in the country with my four wheel drive and thought, what if I get stuck in the outback and have no way of knowing how to fix it? Then I thought, why not turn it into a job?"
Harry has modified his Nissan Navara by fitting a three inch exhaust system, body lift kit, brake replacements, differential replacement and various engine components by himself. He explained that the differential was completely destroyed and he had to work on the challenge of replacing that himself.
"As you can guess, my ideal workplace would be in a full-on four wheel drive mechanical workshop, possibly in a rural area. I like working on everyday street going cars but the bigger cars is what I like best. So far, I have done work on my mate's cars and my dad was a self-taught mechanic, so, I learnt a bit from him before I started my apprenticeship a few weeks ago."
"Passion comes first, money comes later. If you're good at something, I think it's important to learn the skills first and when people realise you can do the work well, the money will happen. Don't do something you hate."
Even though Harry is only a few weeks into his training at the Training and Employment Centre, he says that Trainers Vince Salzone, Mark Duke, Scott Hahsey and Jim Beare have all been supportive.
"You can tell they've been around for a while. They all know the industry. There are a lot of different styles of teaching which apply to different work environments and that's what I've got so far. I really liked Jim's style of teaching - he just tells it like it is. I'm looking forward to getting stuck into the work."
If you have a workshop, particularly one that specialises in 4WDs and would like to take on Harry, or any other MTA Trained Apprentice in other automotive trades, click here to contact GTO Manager, Jason Polgreen.