Courtney Hodgson is impressing her host and Field Officer by demonstrating that she has the determination to get through her apprenticeship.
Courtney said, "I got into being a Diesel Mechanic because my dad was one and I always had a passion for it."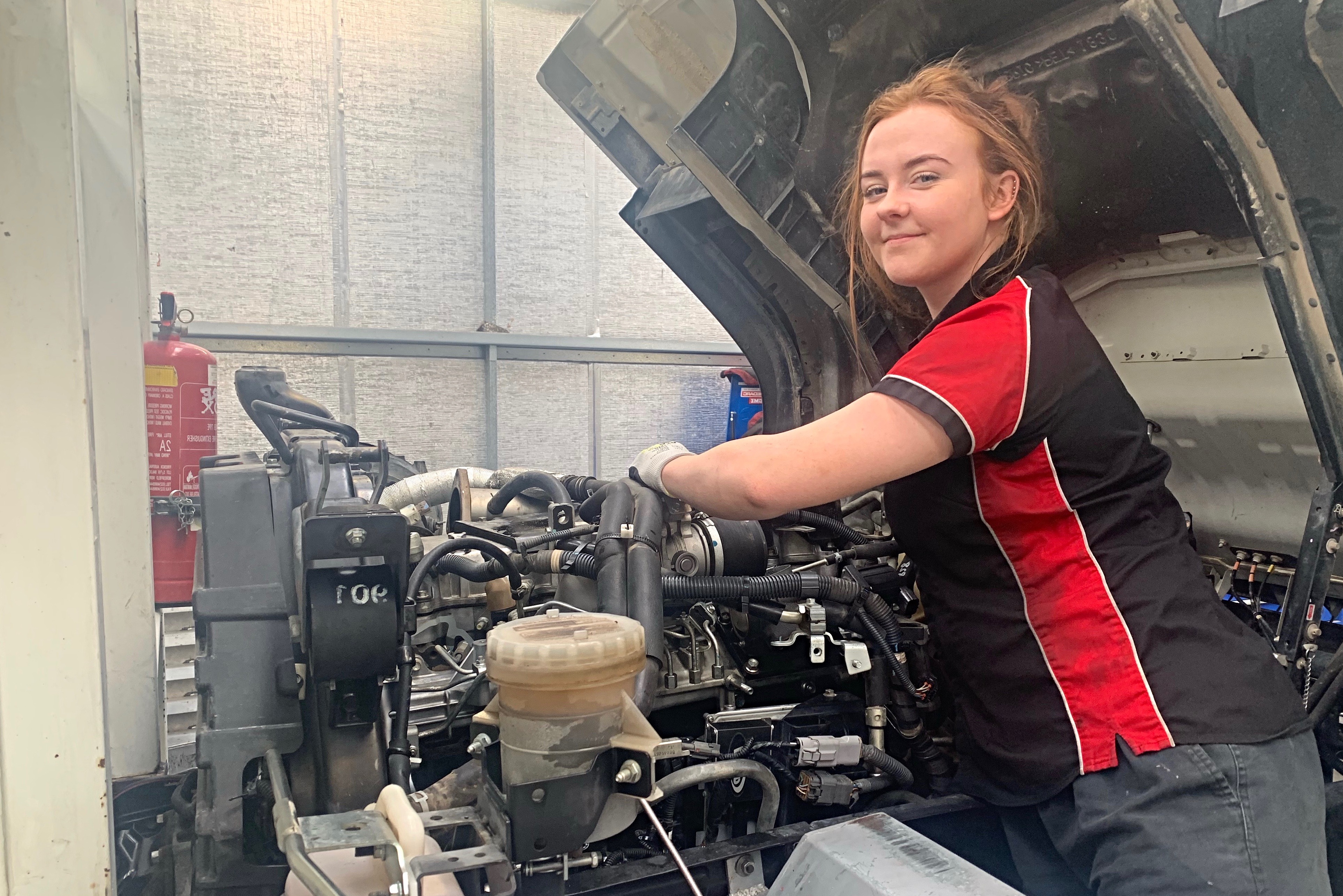 "People told me that I shouldn't follow the same career pathway because I was too small and a woman but I told them, no, I think I can do it and I wanted to prove them wrong."

Courtney said that the physical aspect of the job is not demanding on her, asking for help where needed, adhering to WHS and working well within the team to get the job done.
Courtney has even relocated from Adelaide to Mount Gambier to be hosed with Mt Gambier Isuzu, which she says have been great in the first few months of her apprenticeship.
"They were the best thing I could have asked for. They let me try everything and have patience while I'm learning."
Speaking about her Field Officer, Courtney said, "Franco has been really good. He always says that if I need anything, I can call him. It's good to know there's that support from the MTA there."
"The MTA did say they could make arrangements for me to do my training in Mt Gambier but I've chosen to travel up to Adelaide when I need to attend trade school at the Training and Employment Centre. It means I can also look forward to seeing my family."