Antony Torquati is only a few weeks into his Automotive Refinishing Technology apprenticeship and his attitude is already impressing Trainers Matt MacDonald and Rob Capelli.
Antony, who is yet to be hosted, said that his passion for pursuing an automotive career began with his uncle's mentoring saying, "My uncle has a small business that fixes up small jobs like paint chips and faded paint, which I got some experience in."
"I finished year 11 but knew when I entered year 12 that high school just wasn't for me and wanted to pursue something that I like doing. After I got some experience with my uncle, I decided to apply for an MTA apprenticeship and so far, it's been really good."
"I went on to do some work experience at Fairway Crash Repairs, which was really good. It was great they took me on for the work experience."
The MTA encourages workshops to take on any high school student asking for work experience as it can often be an eye opener as to what an automotive trade entails and provides any candidate with some basic knowledge before they apply for an apprenticeship.
Antony says that he eventually wants to do restorations and also says he will follow his Field Officer, Richard Stock's advice, to get as much experience as he can in the next four years to reach that goal.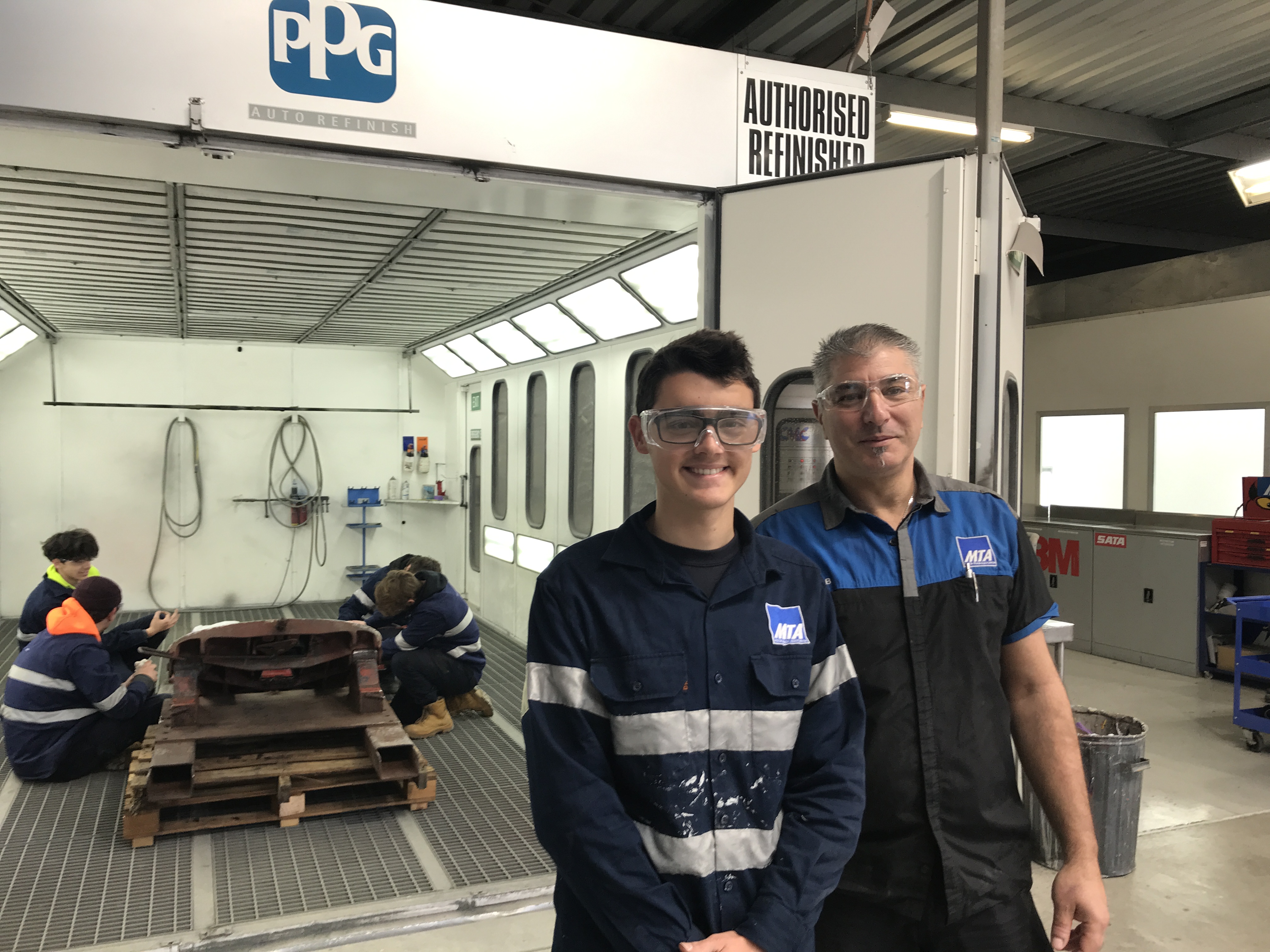 If you would like to take on a MTA Apprentice, click here to contact GTO Manager, Jason Polgreen.