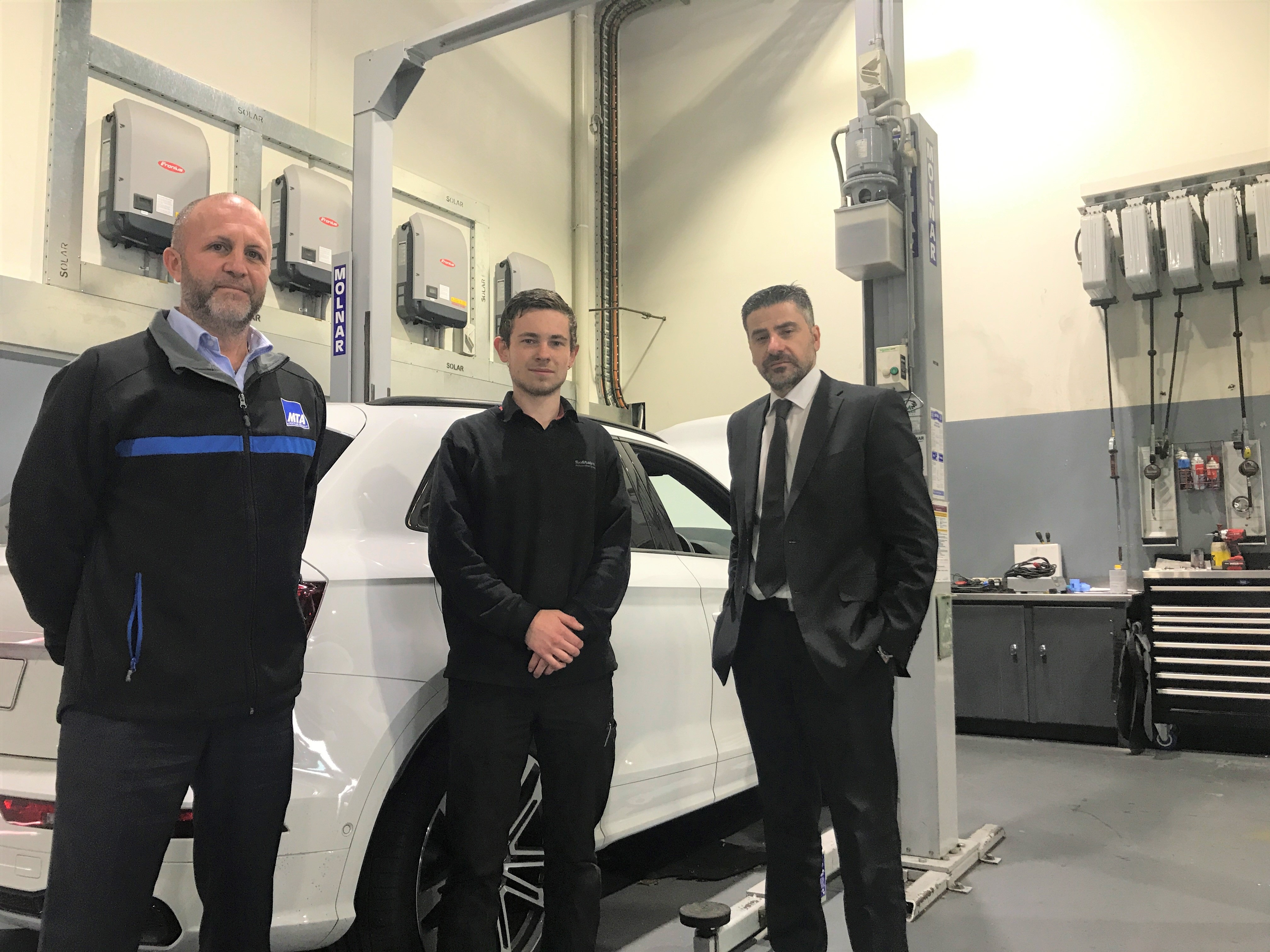 Employing your own apprentice can take up a lot of time and resources, costing your business money. This is where the MTA's Group Training Organisation (GTO) can help you.

The MTA's GTO has been supplying automotive apprentices to Solitaire Automotive Audi for well over a decade– from a long line of standout MTA apprentices in their business.
Solitaire Automotive Audi's Service Manager, Diego (Dee) Bueti said, "The MTA knows what we need out of an apprentice. We choose the MTA because they find candidates who are a good fit for us."
"We don't have to trawl through 50 applicants, the MTA's done it all for us."
"If you set out to employ your own apprentice, it can be hit and miss but the MTA makes sure they've done their initial training and it definitely helps candidates before they enter our workshop."
"There's the flexibility of taking a MTA apprentice as well. If the apprentice isn't working out, the MTA can find them a better fit elsewhere in another business. Everyone's different so a workshop environment might not fit a particular apprentice."
"The COVID situation during March and April was a struggle but work has definitely picked up since then. Importantly, we didn't lay off any staff at all in that time, including our MTA apprentices. The last thing we wanted to do was get rid of them. We just had to weather the few months and get them through it and at the end of the day it means these apprentices and other staff will stick with us."
Speaking about Solitaire Automotive Audi's current MTA apprentices, Gage Hartup and Nicholas (Nick) Van Kaatchoven, Dee said, "Gage is a standout apprentice. He's only been with us for a year but he's a very good worker. He thinks while he's doing a task and focuses on the job he's doing. He'll go far for sure. The MTA found a good one there."
"Nick is also doing very well. He's only been with us for six months and while he has a lot to learn, he's definitely on the right track."
"I don't have to say to Gage or Nick, 'do you know what time to start each day?' They just get on with the job."
"We do send our MTA apprentices off to Audi specific training, which is what our business needs, but having the MTA's support in Franco (MTA Field Officer) and payroll ensures they're looked after."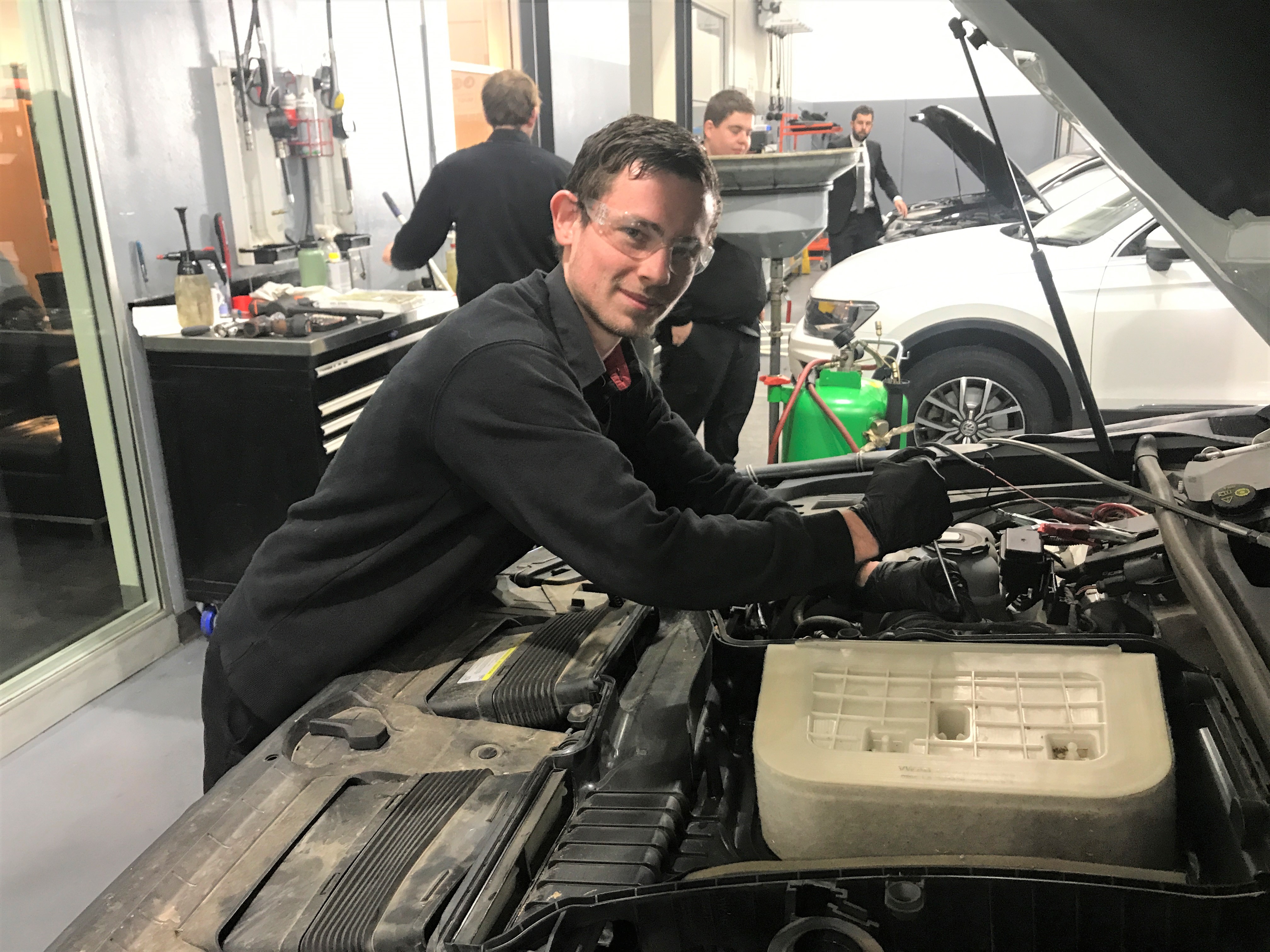 Gage Hartup is a 2nd Year MTA Light Vehicle Apprentice who was excited to hosted at Solitaire Automotive Audi.
Gage said, "The MTA has been really good to me. My dad passed away last year and Franco was there for a lot of moral support. Having someone on the outside check up on your apprenticeship is really good."
"As a kid, I was interested in quadbikes and when I got my first car, I started to get interested in automotive. I went through to the end of Year 11 and then to TAFE and did Certificate I in Trade Pathways and then a Certificate II in Electro technology."
"When I was working as a Crew Trainer at Maccas (McDonalds), I saw the online application for MTA apprenticeships. I applied and they found me a position here at Solitaire and couldn't have asked for more."
"My girlfriend's brother in-law has his own workshop and I help out there sometimes when I'm not at work. My host is very accommodating for that and encourages outside learning as well as their internal Audi training, as long as it doesn't conflict. I'm just keen to learn as much as I can and love the Audi brand."
"On the MTA payroll side of things, they're amazing. I've got not complaints about their team."
Nick is another great example of someone who has been identified by the MTA's GTO as having the drive to pursue a career in the automotive industry – A great fit for Solitaire Automotive Audi.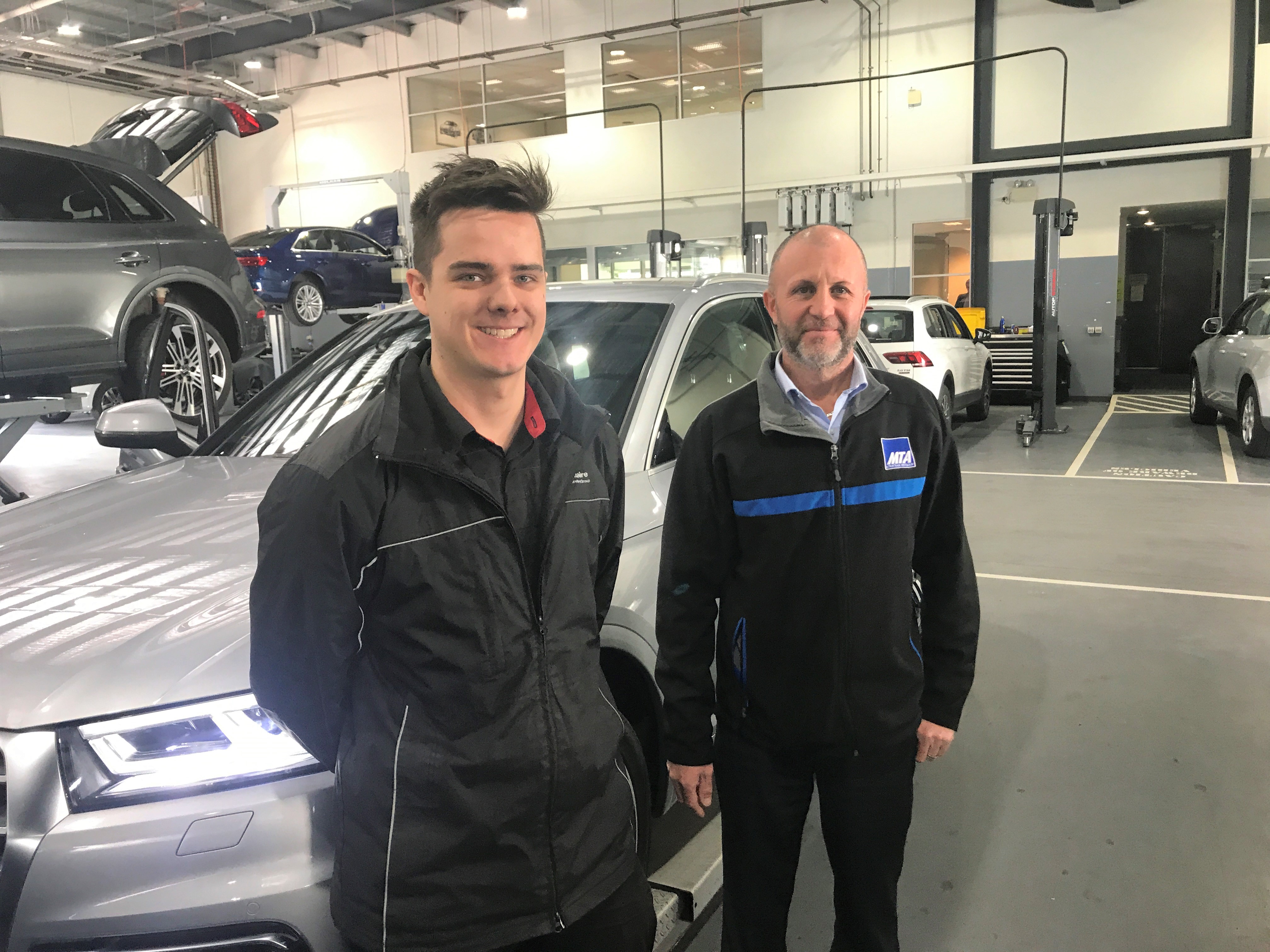 Nick said, "The MTA was a great choice and found me a workshop that I want to be in."
"I finished Year 12 and wanted a change of pace from mainstream studies. I applied for an apprenticeship and got stuck into my initial eight weeks training with the MTA."
Franco Albuino, MTA Field Officer, supports a number of host employers and apprentices.
Gage and Nick's Field Officer, Franco said, "Pastoral care is what I provide."
"Solitaire has been a long term client of the GTO. The benefits of taking on a MTA apprentice is the mentoring support is something that we provide for them. It's less work on Solitaire's end to look after the apprentices."
"While the MTA can provide training for our apprentices, Solitaire choose to provide their own brand-specific training but that's the great thing about the MTA's GTO, we fit in with their business needs. We are what they need us to be."
When asked for a final word about why Solitaire Automotive Audi chooses the MTA's GTO, Dee said, "It's the flexibility and the quality of MTA apprentices. Good guys with good attitudes."
If you would like to speak with someone about how the MTA's GTO can assist your business with apprentice recruitment, click here to contact General Manager, Apprentice Employment, Jason Polgreen.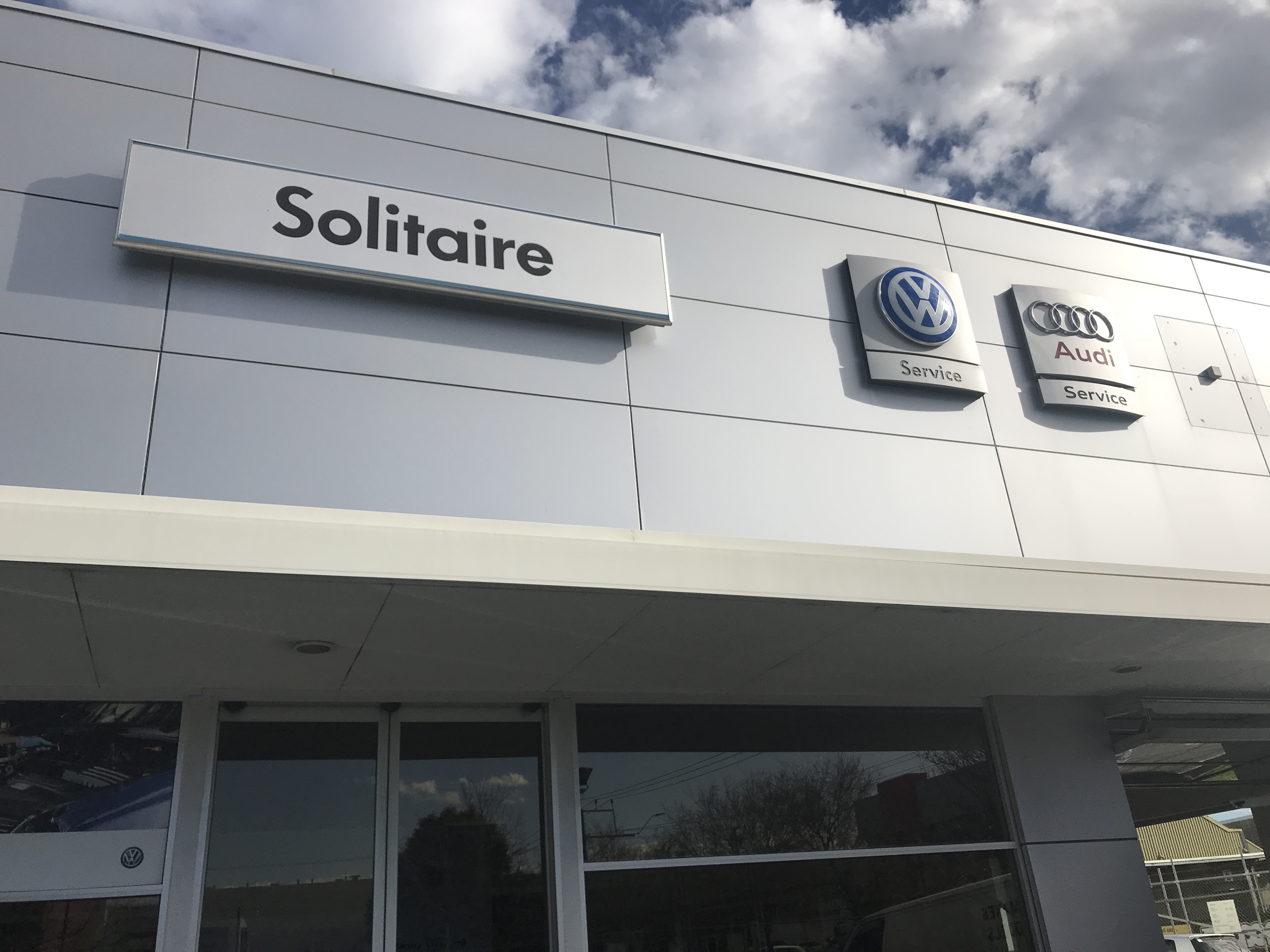 (AUR30616) Certificate III in Light Vehicle Mechanical Technology