Have you ever started a job and known that you were meant to be doing something else? That your skill set could take you somewhere exciting and creative?
Second year Automotive Refinishing Technology apprentice Daniel Jones was working for a butcher at the time he applied for an apprenticeship with the MTA, wanting to follow his passion for cars.
"I was looking through Facebook one night and I saw the MTA's apprenticeship advertisement. I had a look at the various trades available, applied and had a successful interview. I was offered a better position where I was working but I am determined to be a vehicle painter and work on cars, it's just what I like doing."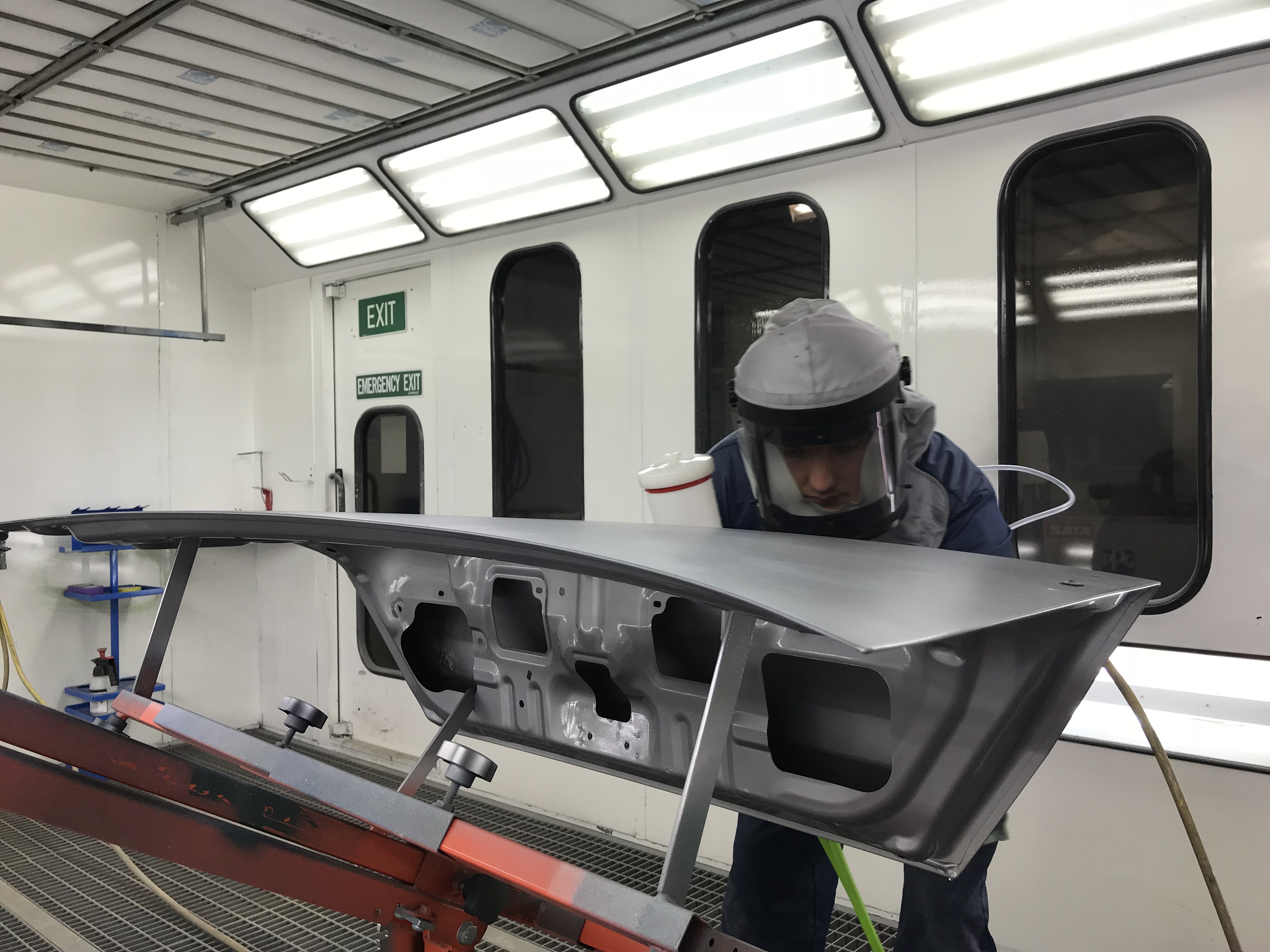 Daniel explains that he never wanted to go to university like many other young people and recognises that vehicle painting is a wanted trade at the moment.
"I didn't like the idea of continuously reading books and not being able to use my hands. Vehicle painting is very hands on and although there is some reading involved in any training, you always go straight into the workshop and apply what you have learned. It's funny, when you're a vehicle painter, everyone wants to be around you because you know how to make their car look good."
Daniel is hosted at Alpine Crash Repairs and says the staff there took him under their wing.
"I have spent the first couple of years of my apprenticeship priming, sanding and I have started doing more painting as my skills progress, mixing and matching colours."
The need for a dual trade is on Daniel's mind and says that the MTA has been an excellent trainer.
"My trainer Matt MacDonald has been good and the other trainers help you out. Panel Beating trainers get involved in the workshop and they work as a team. It's reassuring as an apprentice as they aren't out for their own trades and departments, if you ask them a question, they'll help you out. It's also good to know that if you have any issues at home or in your personal life, they'll help you out in that too."
In his spare time, Daniel enjoys taking good care of his Mitsubishi EVO which he has also painted himself.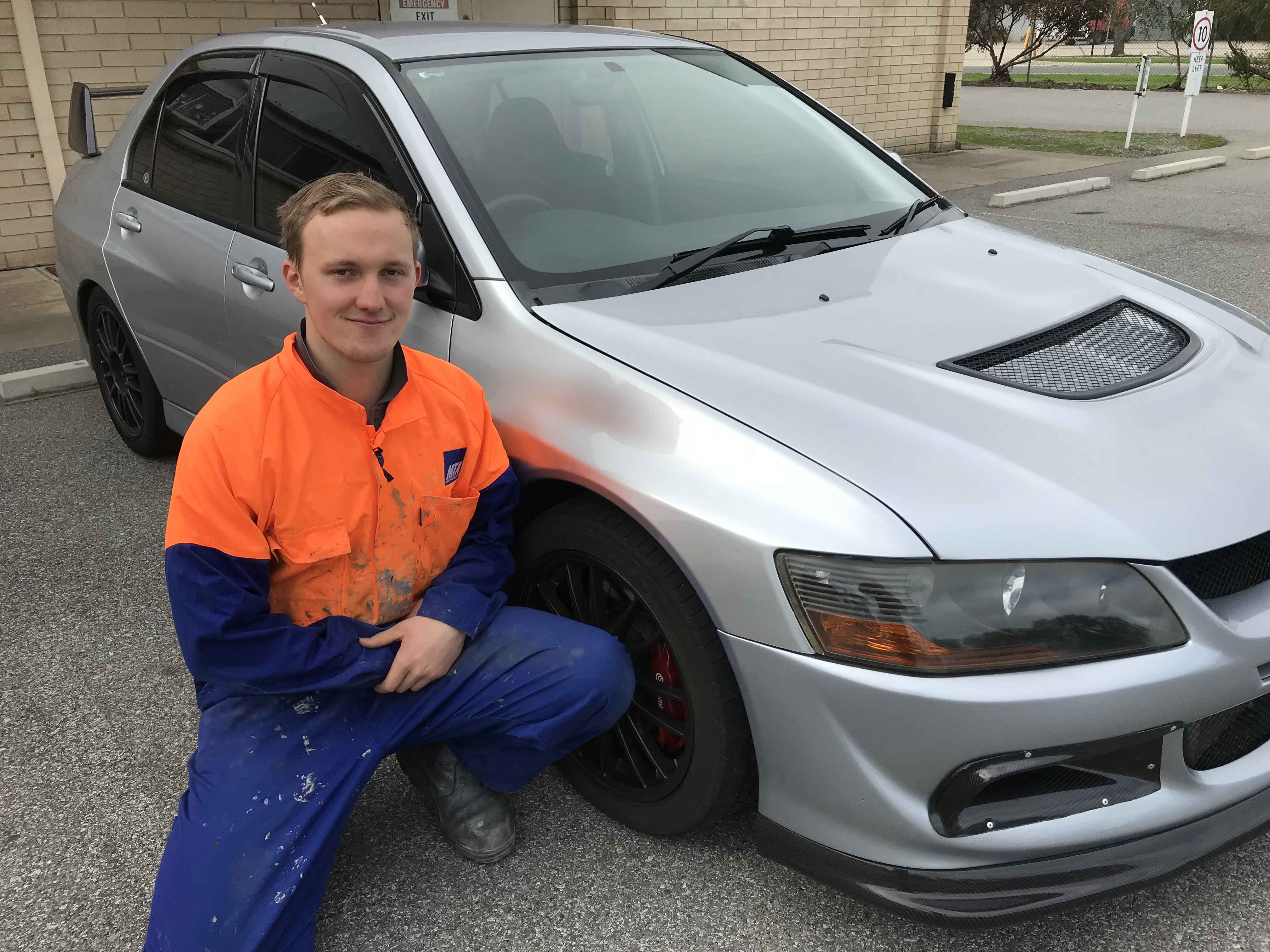 If you are looking at taking on a MTA trained apprentice, click here to email GTO Manager Jason Polgreen by
clicking here
.
AUR32416 Certificate III in Automotive Refinishing Technology