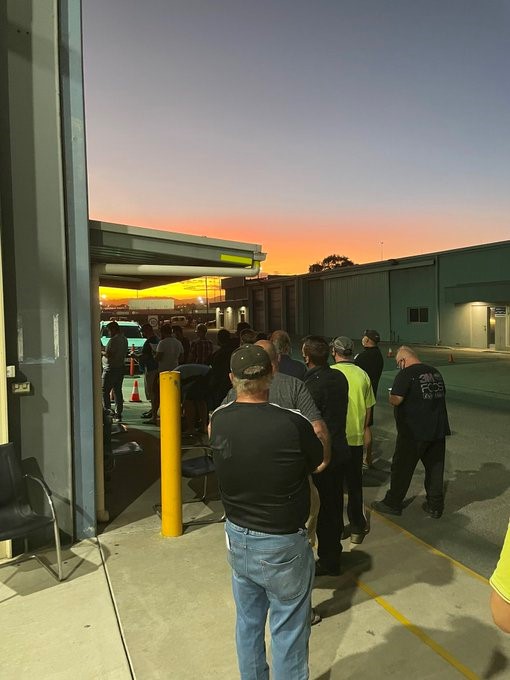 Getting a tier 2 inspection from the Department of Infrastructure and Transport has never been more difficult, with industry reporting an explosion in wait times at locations such as Regency Park. In some cases, the MTA has been advised that business has been turned away, only to be asked to return to line up at 4am the following morning.
While a perfect storm of economic write off vehicles from last years' hailstorm in the northern suburbs and staff shortages have contributed, the lack of a booking system and surge capacity constraints have been a problem for industry for many years prior to the COVID-19 pandemic.
The result has been frustration, but more importantly, a drain on productivity due to wasted time for staff. In some instances, sales are put at risk.
In response to last month's blowout, the MTA wrote to the South Australian Minister for Infrastructure and Transport, Corey Wingard to urgently request the following action:
A booking system is created for light vehicle inspections, similar to those currently available for heavy vehicles; and
A return of the trade counter to all Department for Infrastructure and Transport (DIT) and, Service SA service locations.
In the letter, the MTA also highlighted the limits of government keeping inspection services in house and reiterated that the government should move to partner with industry under an authorised inspection scheme seen throughout the majority of states and territories in Australia.
This week, MTA CEO, Paul Unerkov met with the Minister to take him through industry's concerns and the proposed solutions. Of some comfort is that his Department has acknowledged the issue and is in the process of investigating a new booking system which may allow for tier 2 inspections to be pre-booked.
With a State Election on the horizon and the potential for a new Minister, the MTA will work closely with both the department and incoming government to see this vital reform delivered.