Our engagement with schools and TAFE-SA in regional is a critical part in identifying those with a passion for the automotive industry and providing your business with the best possible candidates.
MTA Field Officer, Franco Albuino, was in the South East recently where he conducted a career pathways presentation to students enrolled at Mount Gambier TAFE and the South East Automotive Skills Centre.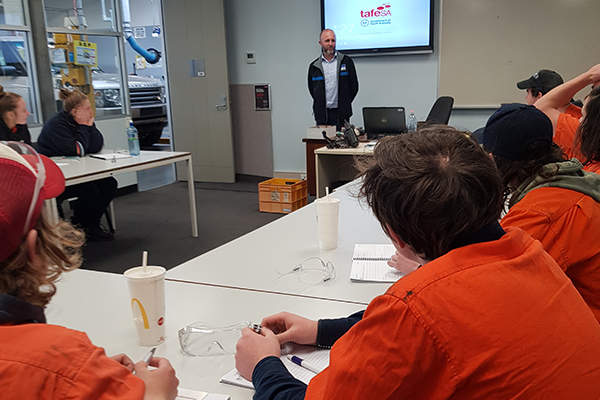 Several students studying a Certificate II in Automotive Servicing Technology at Mount Gambier TAFE registered their interest for light and heavy vehicle apprenticeships with the MTA.
If you are in the South East region and are looking to take on an apprentice, contact Franco Albuino by clicking here.