The MTA has been involved in the Industry Reference Group (IRG) for Automotive and Engineering which is made up of representatives from the Department for Education, public high schools and industry stakeholders, focussed on the delivery of quality Vocational Education Training in schools.
Over the years there have been a range of initiatives that the IRG has come up with including facilitating industry tours and assisting careers advisors in schools, getting them out into the automotive industry to experience current technology and industry repair and diagnostic methods.
Last year, the MTA, as an active member of the IRG, lead an initiative to take Automotive VET teachers to various industry leader automotive workshops across Adelaide providing the opportunity for those in attendance to participate in a number of interactive training sessions within the participating businesses.
The overwhelmingly positive feedback received from the Automotive VET teachers in attendance last year necessitated another event be held this year. The teachers also expressed a desire to know more about vehicle electronic systems. As a result, the MTA was able to facilitate a workshop last Friday at the Royal Park Training and Employment Centre demonstrating up to date electrical technology and diagnostic practices.
MTA member, CMI Toyota, took attendees through new electric vehicle technology through a practical and theory based workshop, giving Automotive VET teachers an opportunity to get up to speed with the latest innovation in the automotive industry. Armed with this knowledge, they are able to deliver training that is not only of a high standard, but that is relevant to industry.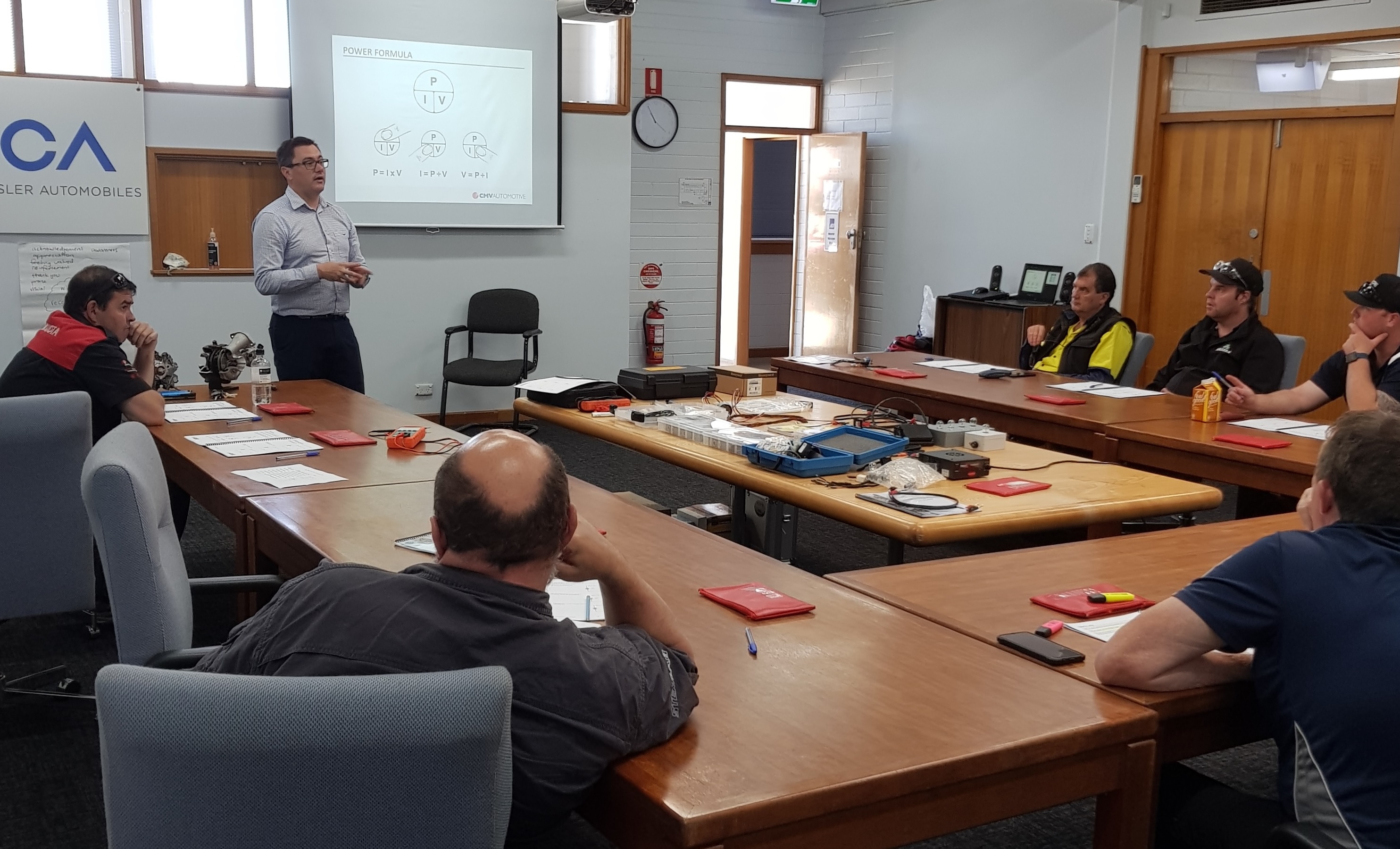 Group Training Organisation Manager, Jason Polgreen said, "The MTA has recognised the need for up to date industry training and promotion of automotive opportunities in high schools and this initiative is one of many we are undertaking to improve the quality of apprentices entering the industry by helping Automotive VET teachers at the coal face."
If you would like to get involved in assisting us promote opportunities in the industry or facilitate an industry tour, click here to contact the MTA's Group Training Organisation Manager, Jason Polgreen.