We are continuing our promotion of opportunities for automotive apprentices with an upcoming video demonstrating Automotive Body Repair Technology (Panel Beating) careers.
Graydon Brand from St Peters Crash Repairs was filmed this month by the News Ltd team who are producing a series of promotional videos and he was all smiles as he spoke about his chosen automotive career and the life he has made for himself.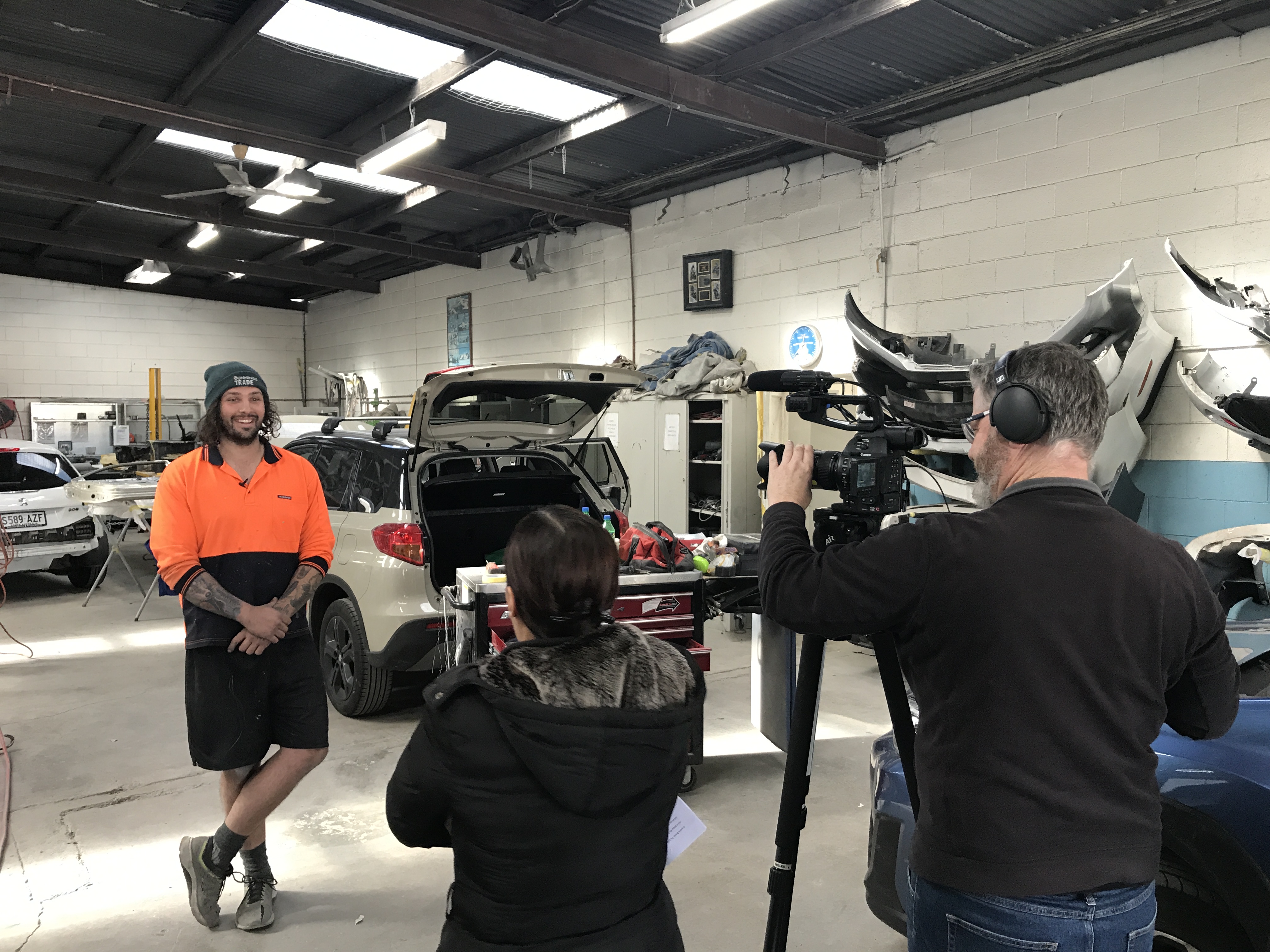 Graydon said, "After trying a few different jobs, I applied for an apprenticeship with the MTA and graduated a couple of years ago."
"I just like the challenge and every day is different, seeing a car crashed roll into the workshop and figuring out how to make it look new again."
"The MTA's training was good. They were able to take things at my pace and accommodated my learning and structured training around my host when needed."
Graydon says that Automotive Body Repair Technology has enabled him to do the things he wants to do outside of work saying, "I love footy,cricket and fishing. I get out there when I can and having a Monday to Friday job fixing cars and then being able to relax on a weekend is great."
Keep an eye out for Graydon's video, which will be released in the next couple of weeks on our social media channels.
We also need YOUR help in addressing the skills shortage and it's essential that we continue our promotion of opportunities for young people in the automotive industry. We are always in need of host employers to take on new apprentices and provide other young people entering the work force with a future filled with opportunity.
If you would like to either assist us in our promotion of opportunities for future automotive apprentices in schools and the community or if you would like to try an MTA apprentice in your business, click here to contact Group Training Organisation Manager, Jason Polgreen.