The NHVR has been increasing its compliance activity and is currently targeting truck operators not doing the right thing.
The image below was taken recently showing a tow truck operator carrying an overweight and oversize load, in violation of the NHVL.
In this instance, any business that was part of the supply chain involving this vehicle would be subject to penalties.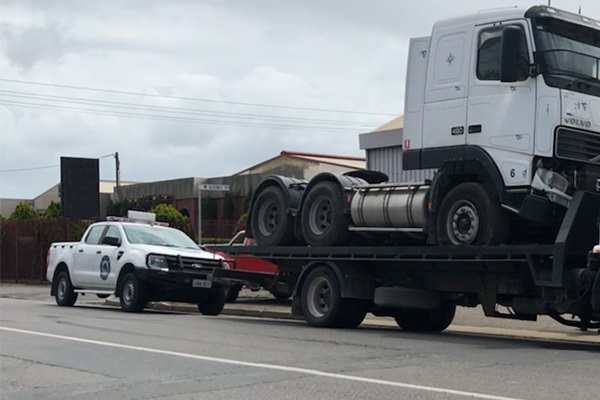 All parties in a supply chain will have some level of accountability and a legal responsibility.
A reminder that you are in the Chain of Responsibility if you are any of the following:
Employer of a driver
Prime contractor for a vehicle if the vehicles driver is self-employed
Operator of the vehicle
Scheduler for the vehicle
Loading manager for any goods in the vehicle
Loader and/or unloader of a vehicle
Consignor of any goods for transport by the vehicle
Consignee of any goods in the vehicle
Loader and/or unloader of any goods in the vehicle
If you have any concerns about your obligations under Chain of Responsibility, click here to contact the MTA's Workplace Relations team who can assist you.