We had a chat to one of our new trainers, Jason Cavanagh, formerly from VTECH Automotive Training, about why he chose to teach young people in the industry and what he enjoys about his role at the MTA.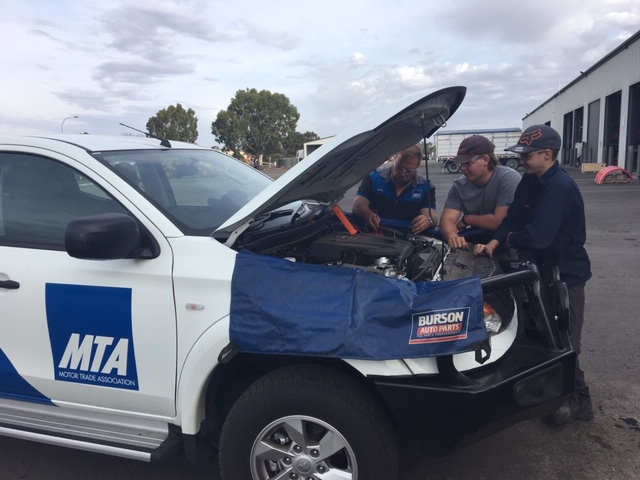 What is the best part about your role?
In my role, I am very fortunate to meet people from many different regions. These people are from all over the state mainly Bordertown, Cleve and the Adelaide hills, and supporting them to gain a qualification in the automotive industry is my passion. I assist them to gain new skills, develop confidence and contribute by staying and working in their local community. I have, over the years, made great industry and personal connections that have assisted me to understand the communities I work in too, in my homes away from home.
What drove you to get into the industry?
After leaving high school and completing Year 12, I decided to do something that I loved. After many years of working on my own cars I wanted to formalise my passion for all things automotive and gain my trade Certificate. I was able to gain employment in my local community with a family based business that were already established and recognised as great mechanics!
What qualifications do you have?
I am qualified with a Certificate III in Light and Heavy Vehicle Mechanical Technology and have a Certificate IV in Training and Assessing.
What do trade do you teach?
The trade's I teach in are light and heavy vehicle, agriculture, mobile plant, automotive parts interpreting, Air conditioning and also Certificate I programs in high schools.
What do you do outside of work?
I enjoy spending time with my family in the Adelaide Hills and my role involves a lot of travel for work.
I have two daughters and we have an appreciation for local wine from our region and enjoy visiting local wineries whenever possible. My son and I are involved in Radio Racing Cars and we participate in local and interstate meets together in my down time.
I relax by going to the gym or for a walk with my wife Leah and our dog Bailey. It helps to keep it all in balance.