Paint and panel apprentices are currently rebuilding a Ford Escort as part of their studies at the Royal Park Training and Employment Centre.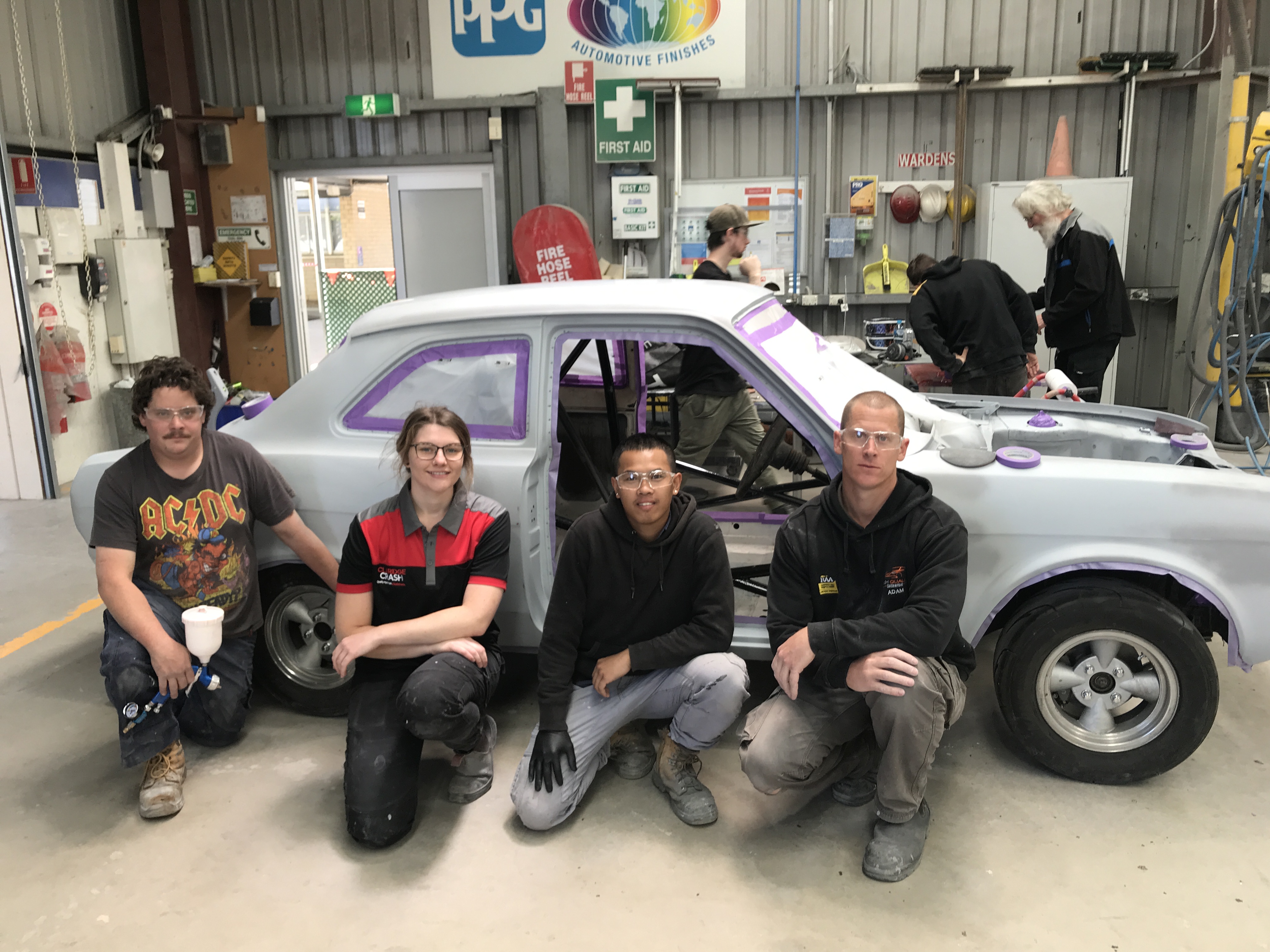 It is important that our paint and panel apprentices receive a variety of vehicles to work on, especially given that many older cars are perfect candidates for complete restorations, pushing their skills to the limit. By continuously raising the bar and adding to the list of vehicles which our apprentices are restoring, the South Australian collision repair sector can be confident in our training to equip them with the skills they need for your workshop.
2nd year Automotive Refinishing Technician Apprentice, Katie Stewart said, "I have a passion for older cars and really want to get into the restoration side of the industry."
"I'm currently rebuilding and painting my own Morris Minor and always take up the opportunity to work on cars at the MTA, like this Ford Escort."
Stay tuned for updates about this exciting project and we can't wait to see the finished product!