The MTA is providing opportunities for young people to work with prestigious automotive brands, such as Solitaire Automotive Audi, through our Group Training Organisation (GTO).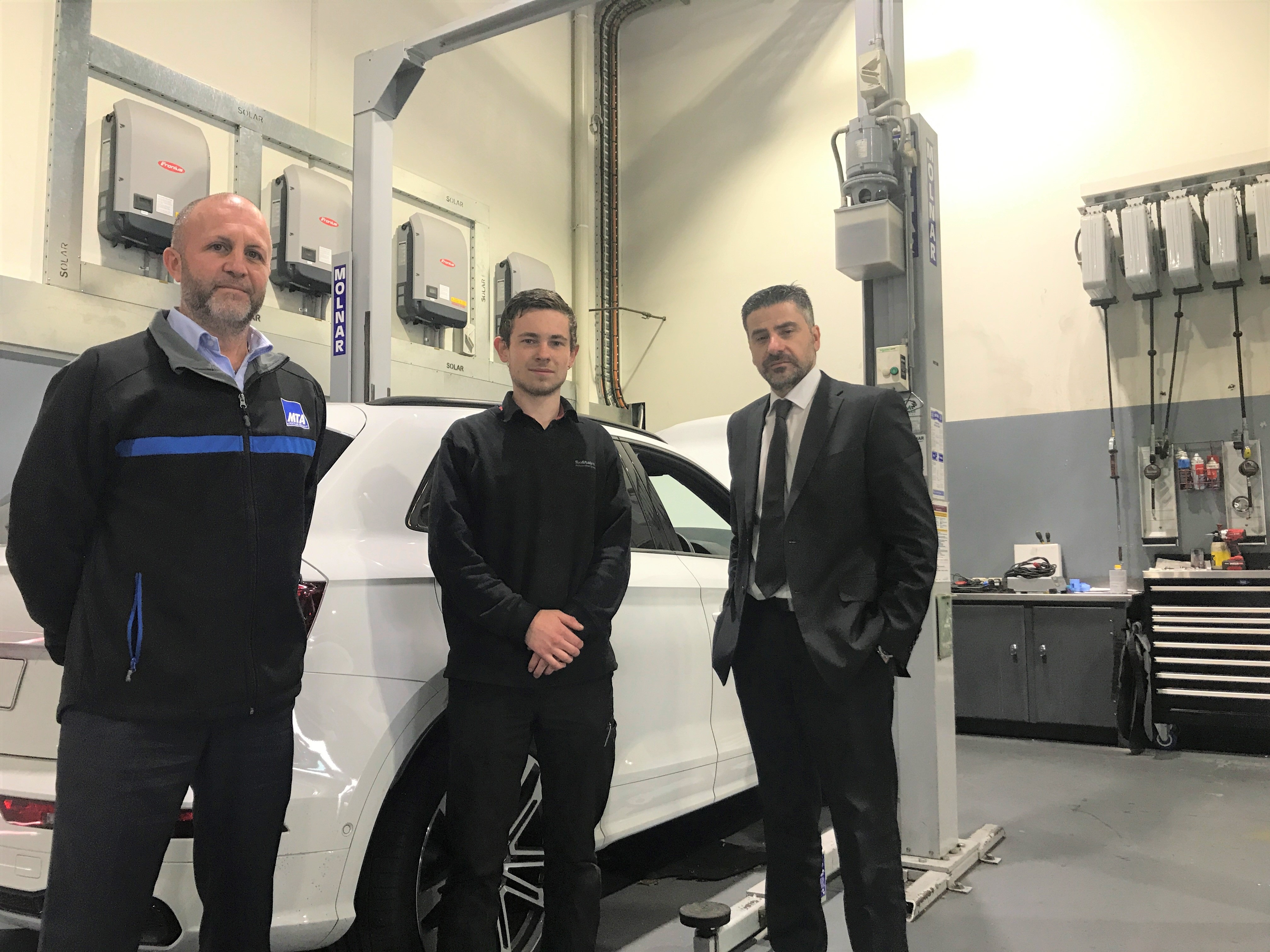 Second Year Light Vehicle MTA Apprentice, Gage Hartup said, "As a kid, I was interested in working on and riding quadbikes and when I got my first car, I started to get interested in automotive. I went through to the end of Year 11 and then to TAFE and did a Certificate I in Trade Pathways and then a Certificate II in Electro technology."
"When I was working as a Crew Trainer at Maccas (McDonalds), I saw the online application for MTA apprenticeships. I applied and they found me a position here at Solitaire and couldn't have asked for more."
The MTA has provided Gage with not only a great host business in Solitaire Automotive Audi but also provides ongoing mentoring and support to help him through his apprenticeship.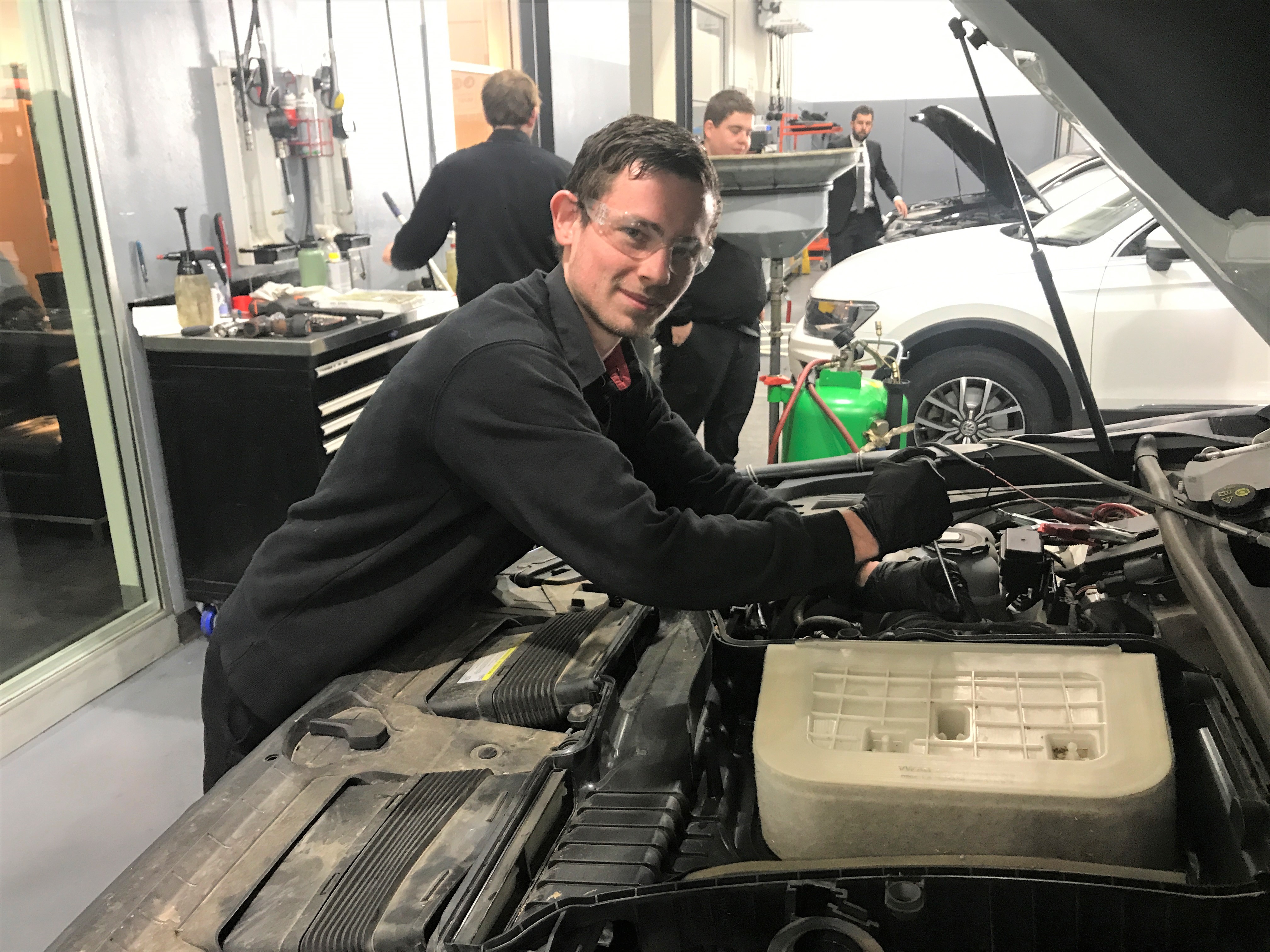 Gage said, "My dad passed away last year and Franco was there for a lot of moral support. Having someone on the outside check up on your apprenticeship is really good."
"My girlfriend's brother in-law has his own workshop and I help out there sometimes as well when I'm not at work. My host is very accommodating for that and encourages outside learning as well as their internal Audi training, as long as it doesn't conflict. I'm just keen to learn as much as I can and love the Audi brand."
Solitaire Automotive Audio sends all of their apprentices, including MTA apprentices hosted there, on Audi-specific automotive training, a great opportunity for travel.
Gage said, "Solitaire Automotive has sent me interstate for training and the team is really supportive."
Speaking about the MTA's payroll, Gage said, "On the MTA payroll side of things, they're amazing. I've got no complaints about their team."
Nicholas (Nick) Van Kaatchoven is another great example of someone who has been identified by the MTA's GTO as having the drive to pursue a career in the automotive industry – A great fit for Solitaire Automotive Audi.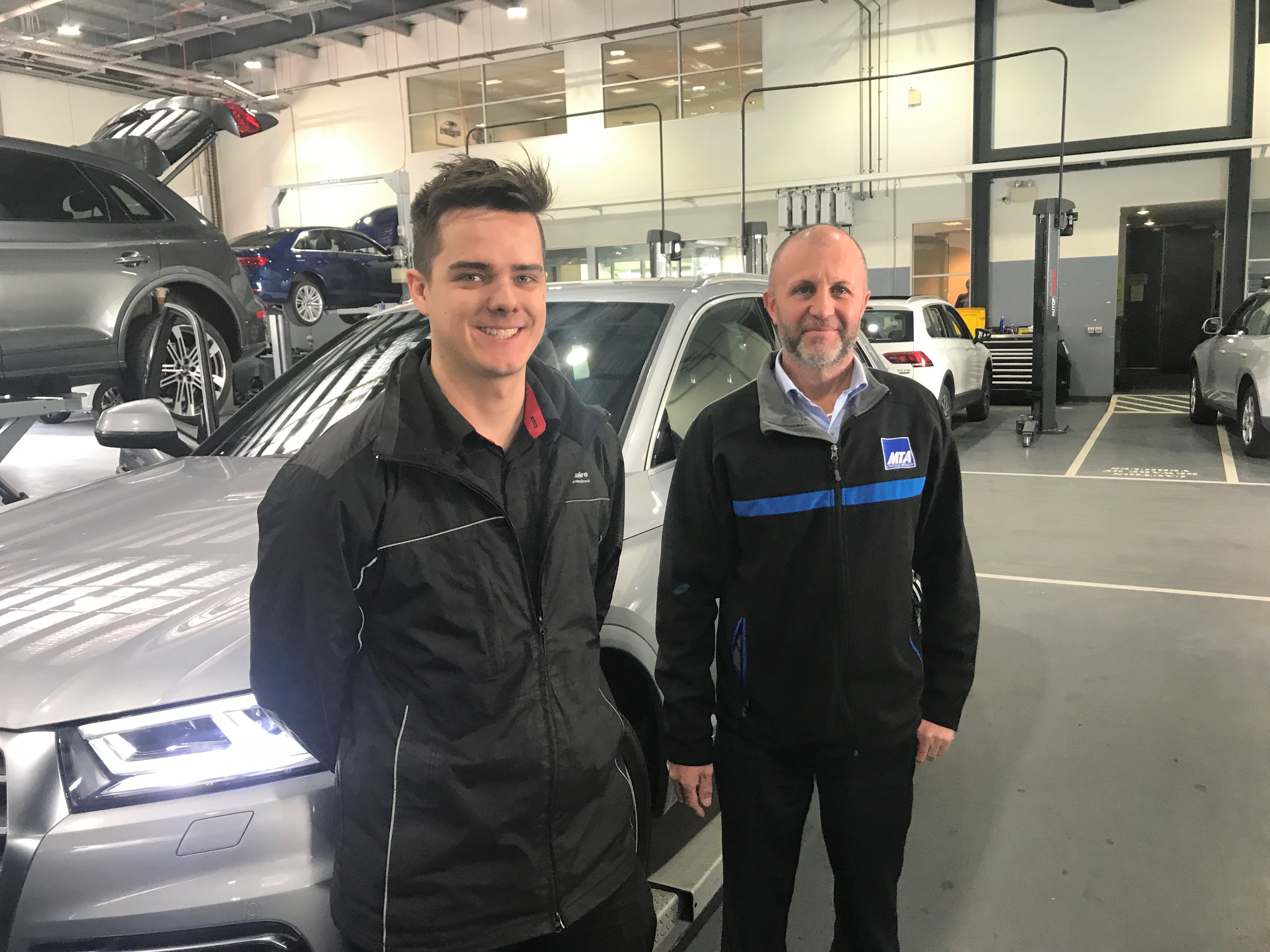 Nick said, "The MTA was a great choice and found me a workshop that I want to be in."
"I finished Year 12 and wanted a change of pace from mainstream studies. I applied for an apprenticeship and got stuck into my initial eight weeks training with the MTA."
"I've always enjoyed four wheel driving and working on those types of cars, teaching myself about electrical systems and doing some body repair work on my own Jeep and Pulsar."
"The initial MTA training quality was exactly what I expected. Vinnie was a great trainer and the MTA got me an interview at Audi Solitaire which led to them accepting me as a hosted apprentice."
The MTA's Field Officer, Franco Albuino, looks after Gage and Nick and visits them at Solitaire Automotive Audi every few weeks.
Franco said, "I conduct their pastoral care visits, checking up on their progress and making sure they're being looked after at their host. If there are any issues with protective equipment, safety, bullying, mentoring or extra training they need, I'm able to help them with that."
"Trying to get an apprenticeship can be tough, finding a business that will take you on. The MTA's GTO works with our apprentices to find them host employers, get them working and on a career pathway."
"From here, Gage and Nick can grow and develop with the Solitaire Automotive brand. There are many pathways they can take in the industry, becoming qualified Automotive Technicians or Service Managers and with a prestigious brand such as Audi, it takes them interstate for training as well."
If you know someone who would like to enquire about becoming a MTA apprentice, forward this article to them and get them to click here.