The MTA had not one…not two...but three apprentices working in Supercar team, Brad Jones Racing during the Superloop Adelaide 500!
Third year Light Vehicle Technician Apprentices, Ben Roether from Stillwell Ford, Toby Mills from BJ Auto's and Jason Patty from Auto Pro Loxton, all put in 100 per cent effort during the event, impressing not only the MTA and Motorsport fans but also the Supercar team itself.
Former Mechanic at Williams F1 and now Chief Mechanic at Brad Jones Racing, Danny Vickers said, "All three of them were polite, friendly and keen to help out where ever they could. I would like to request all three of them be part of the team again when we come over to SA for the race at Tailem Bend."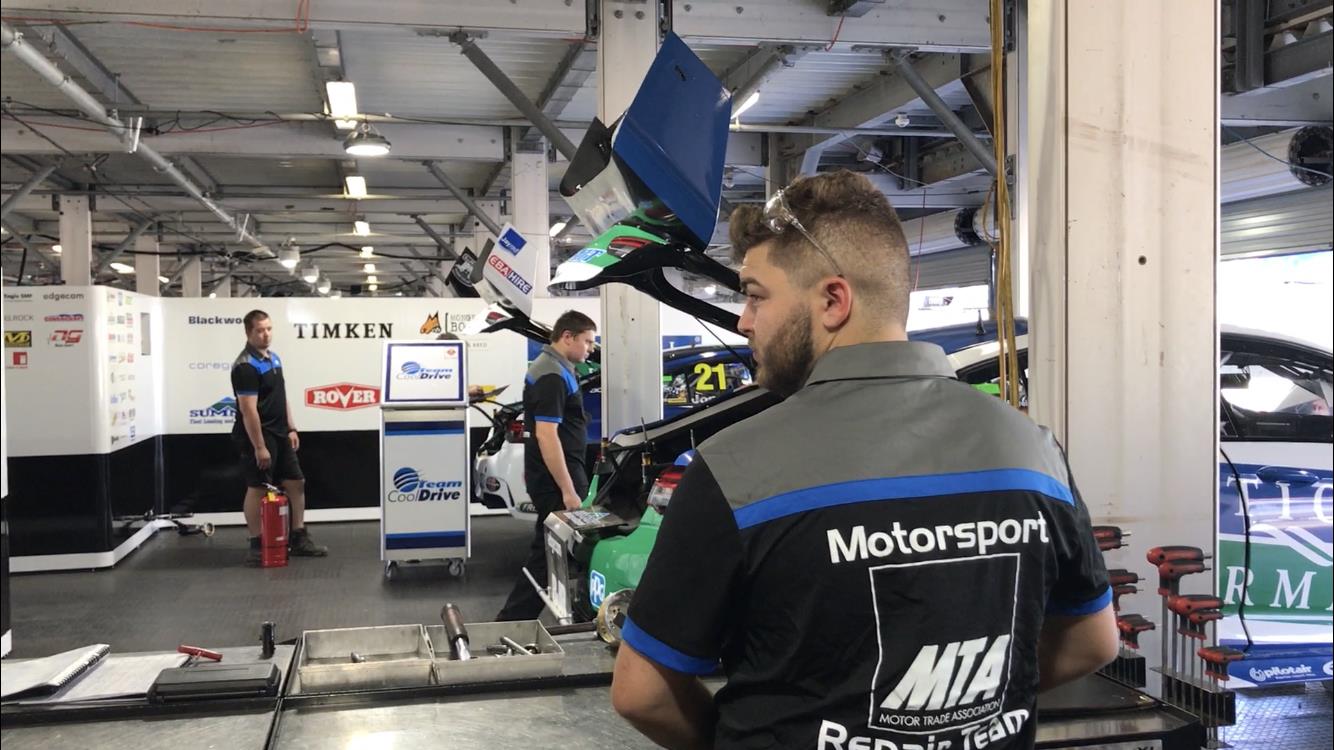 Jason Patty reflected on his apprenticeship and said being in the team and working with a Supercar Pit Crew was a great opportunity, getting stuck into the hard work with Brad Jones Racing.
"I love cars and the best thing about being an Automotive Apprentice is I get a chance to work on V8 Supercars, showcasing my skills. Working on them is great and this is well and truly a full-on racing scene I want to be in. This is the second time I have worked with Supercars and I can't get enough of them."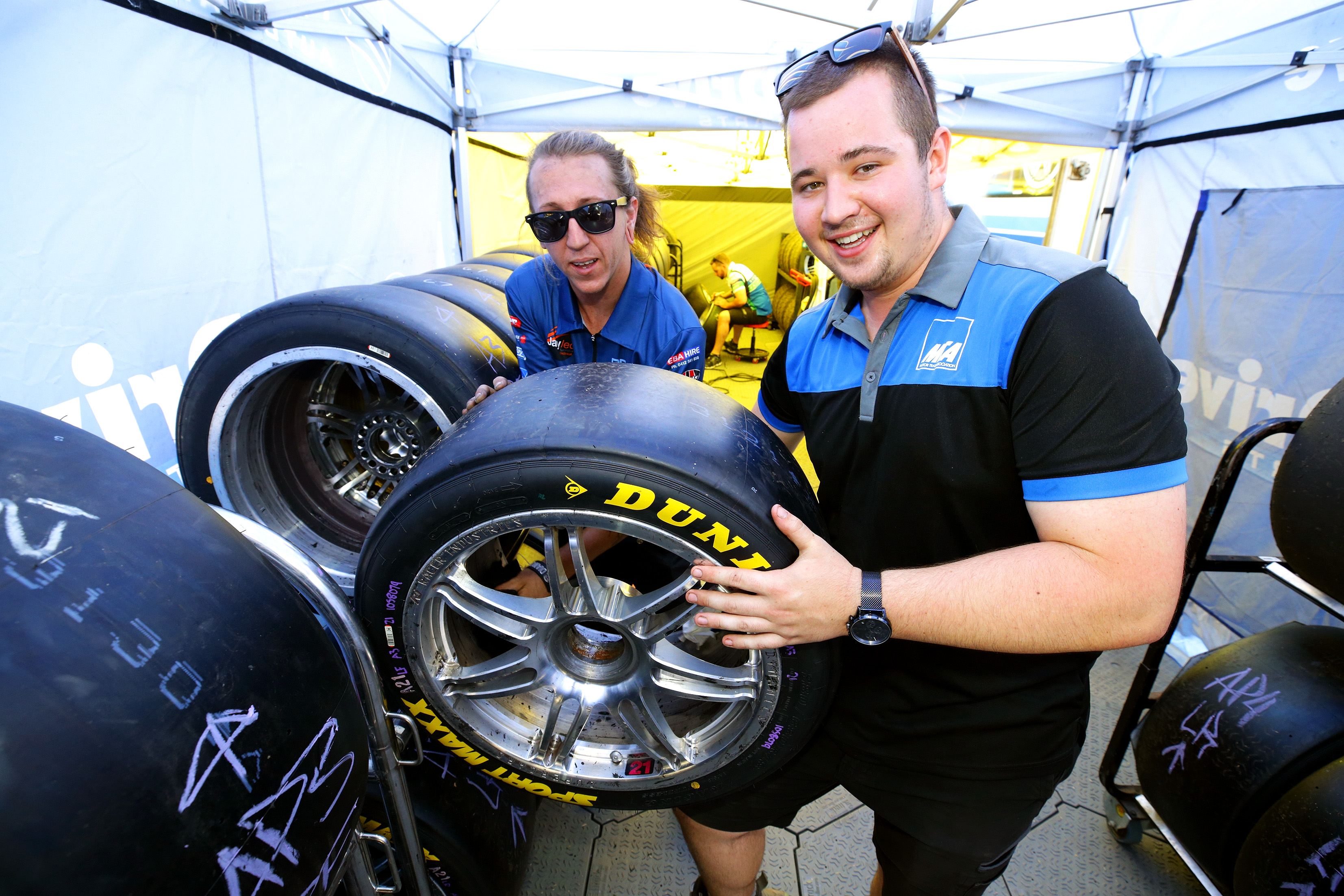 Jason's Field Officer, Rana Stanford said it's great to see how far Jason has come.
"Jason's confidence has come in leaps and bounds in a few short years and to see him working in a Supercar team is just wonderful. A real testament to his hard work and determination."
Toby Mills, who has now worked with Brad Jones Racing twice said, "It's great working for Brad Jones Racing. I absolutely love the tyre and suspension work, refuelling, changeovers and the general pressure that you are put under here. You see how quick they work and getting that experience is great. A career in Motorsport is what I want."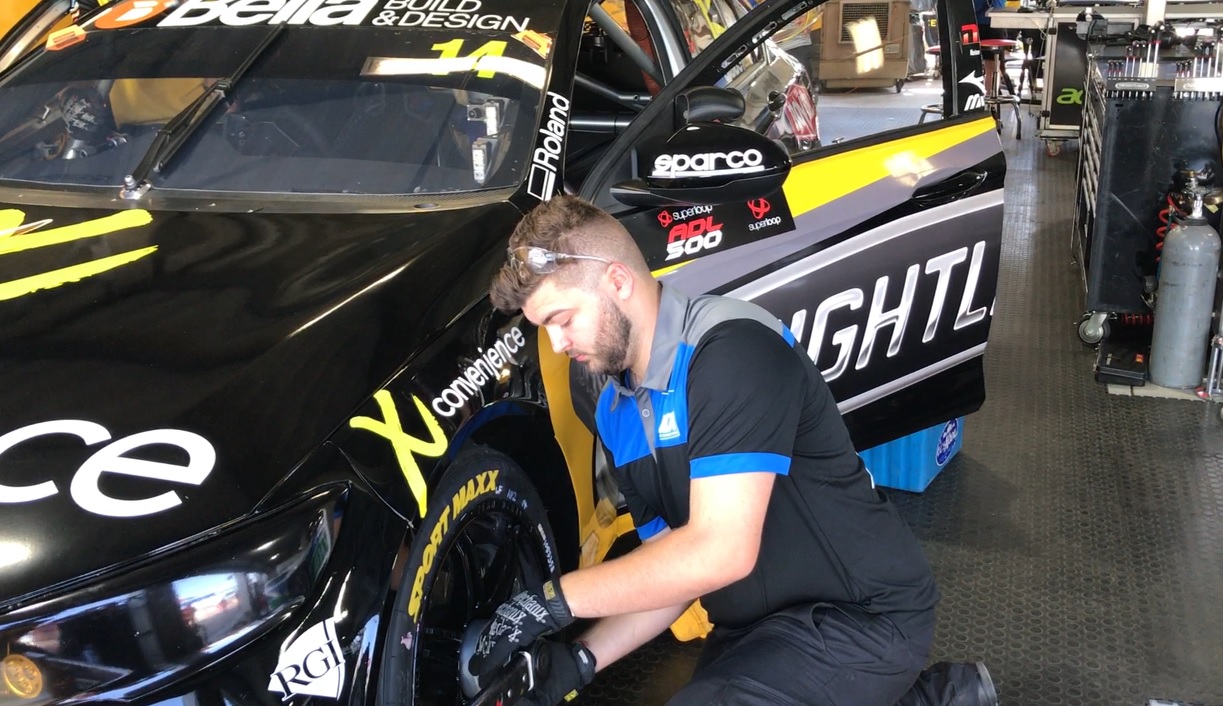 Ben Roether said, "I've learned a lot and hope to one day get into diagnostics and become a Ford Master Technician. Hopefully I'll get to join a V8 Supercar Team one day as well."