Lachlan Mosely, a MTA apprentice hosted at Eblen Collision Repairs, took home first prize on Friday, the 16th of August at the MTA's Training and Employment Centre for the PPG Colour Matching Competition.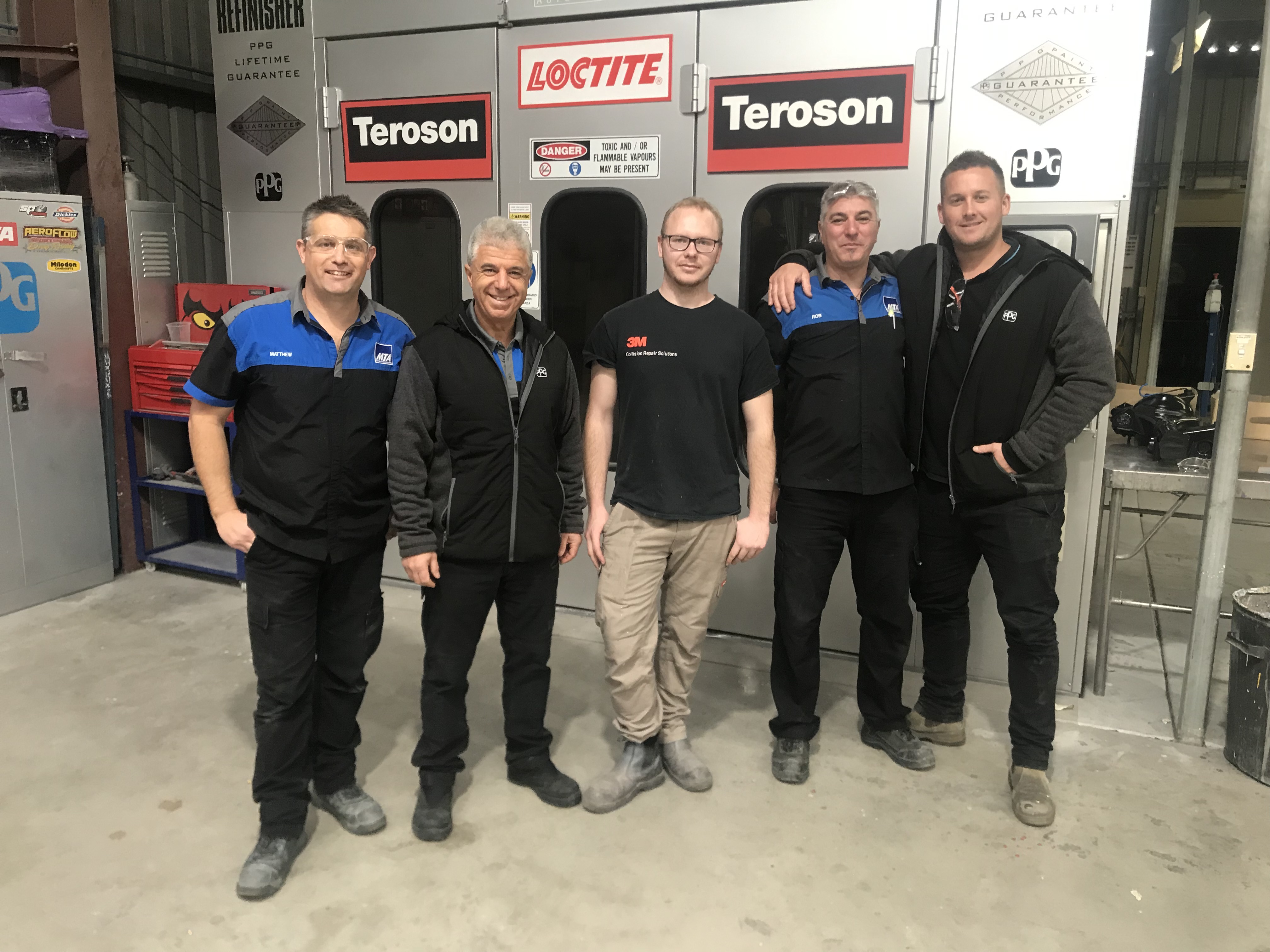 Lachlan said, "I got second place last year and I was determined to take home first prize."
"I've overcome a lot of barriers in my training such as dyslexia but I haven't let those stop me from doing what I want to do, following my passion for painting cars."
MTA Trainer and Assessor in Automotive Refinishing Technology Matt MacDonald, said, "He went far in last year's competition and it's great to see him take home first prize this year."
Lachlan took home a SATAjet X 5500 spray gun and now has a shot at the National title!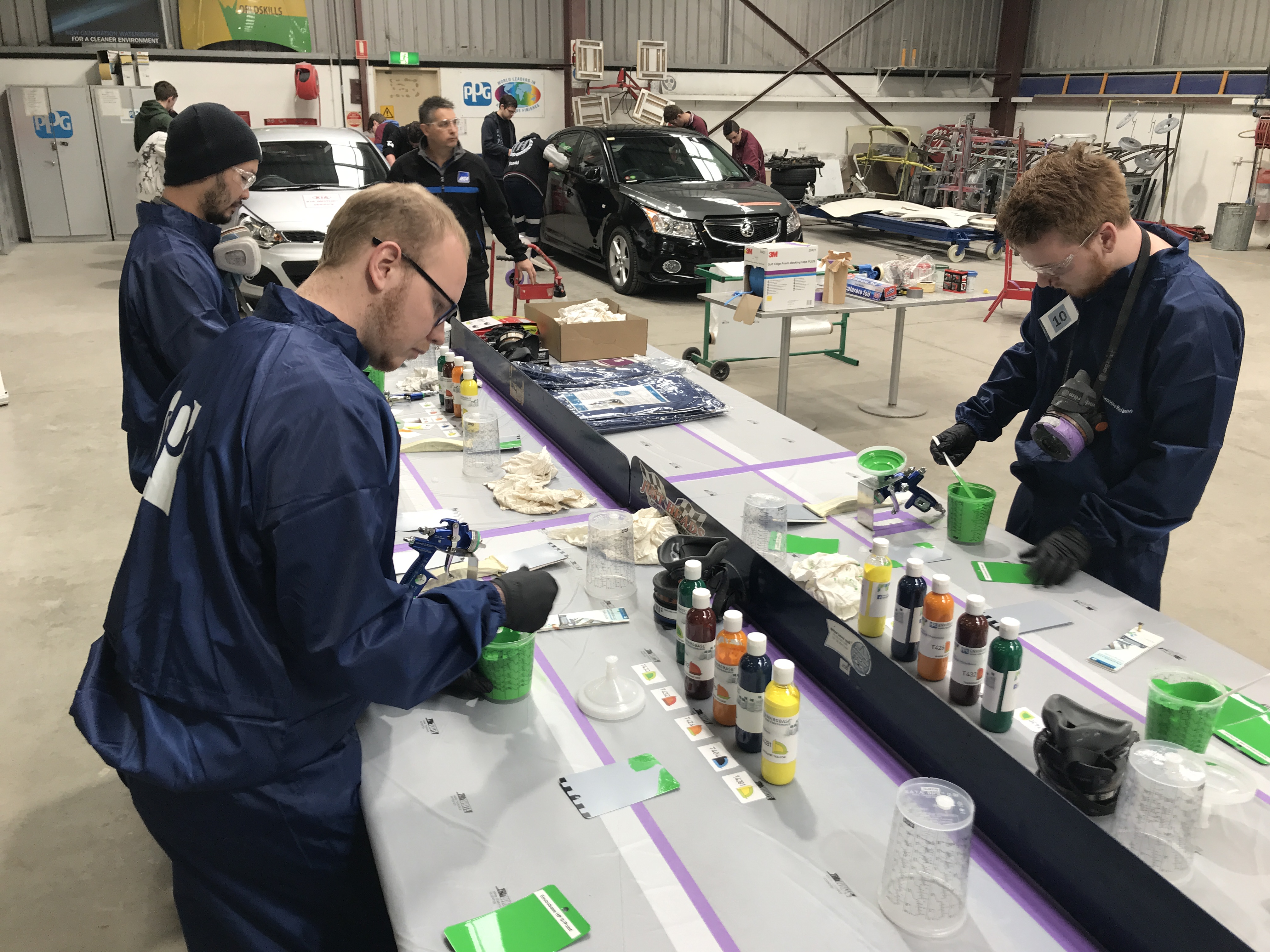 The PPG Colour Matching Competition has been running for over 20 years, giving vehicle painters an opportunity to demonstrate their knowledge of colour theory, colour matching and spray painting skills. Each contestant is provided with equipment and timed to match two colours, usually one solid and one metallic /pearl. Each contestant is judged on safety, cleanliness, work practices and importantly, how well they can match the colours.
Thank you to all who participated in the 2019 PPG Colour Matching Competition:
Jayden Freitag – KI CRASH REPAIRS
Dominic Driz – POORAKA COLLISION REPAIR CENTRE
Lachlan Moseley – EBLEN COLLISION REPAIRS
Nicholas Azzollini – STEVES BODY SHOP
Samuel Fowler – BEVERLEY COLLISION REPAIRS PTY LTD
Jake Deering – SMITHFIELD CRASH
Jordan Cox – TOWER CRASH REPAIRS PTY LTD
Caitlin Brodie – RPM (EDWARDSTOWN BRANCH)
Adam Schultz – WAIKERIE CRASH REPAIRS
Thanks to PPG Representatives and judges, Manny Grillo and Tyson Jak for running the competition at the MTA's Training and Employment Centre. Thanks also to MTA Trainer, Rob Capelli, who was also a judge for the competition.
We will continue our positive working relationship with suppliers such as PPG to provide more opportunities for apprentices to expand their skills.