First year MTA apprentice, Willis Jenkins, hosted at OG Roberts Mount Gambier, has won the 1st Year Apprentice of the Year Award at the Automotive Industry Group South East Awards night.
The awards were held on Tuesday the 3rd of December at Thyme @ The Lakes Mount Gambier in front of 160 attendees.
OG Roberts Service Manager, Simon Phillips said, "Willis has a work rate naturally built into him. He is a great listener and has a great ability to retain information. I have no doubt that Willis will be a great asset to our company for years to come."
MTA Field Officer Franco Albuino said, "Willis is a role model MTA apprentice. He has a fantastic work ethic and attitude, held in high regard by his peers and is very polite and respectful to all in the workplace."
"Academically, Willis is top of his class at TAFE Mount Gambier and has a natural mechanical aptitude, having worked on his family farm for many years", Franco said.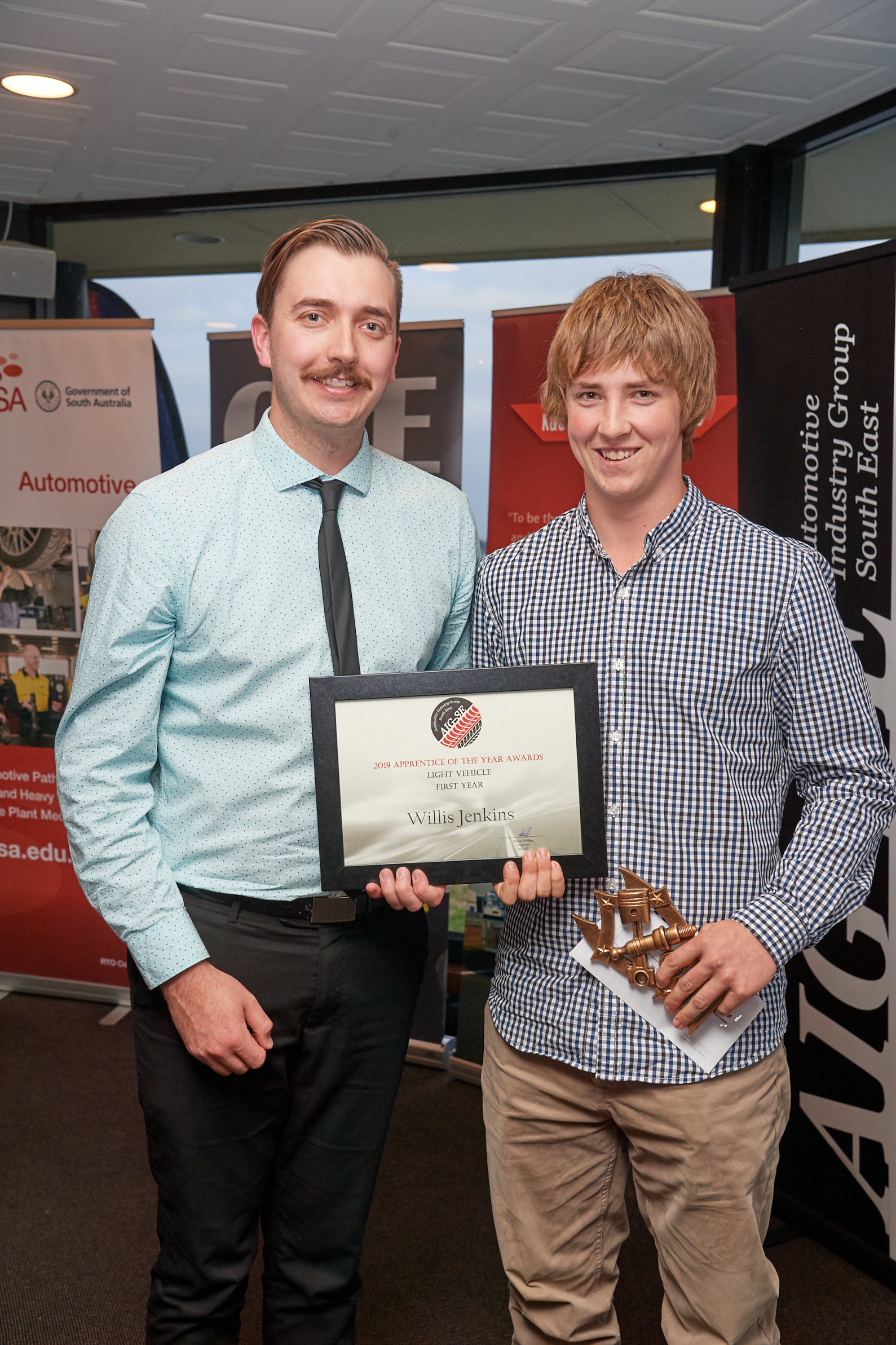 L to R - Award Sponsor, Service Manager at MTA member Carlin & Gazzard, Ben Collins and Willis Jenkins, MTA apprentice hosted at OG Roberts Mount Gambier.
The MTA works with a number of employers to source apprentices for automotive businesses.
If you would like to host a well-supported MTA apprentice, click here to contact Group Training Organisation Manager, Jason Polgreen.