Adrian started his journey with the MTA's GTO in 2012 and has been successful in recently being promoted to a Service Manager role at Jarvis Subaru Kensington.
Adrian grew up around his dad's car yard Statewide Auto Wholesale Co, spending weekends and holidays helping the family where he could. After leaving high school in year 10, he got his traineeship with Willshire Motor Trimmers which he says prepared him well for a grounding in the automotive retail, service and repair sector.
"While I did my traineeship, I also got my driver's license and upon completion of my traineeship, I applied for an apprenticeship with the MTA. I was then sent to Jarvis Ford at Norwood where I spent three and half years refining my skills and learning all I could. I always wanted to be a mechanic but I also saw the appeal of a career advancement which meant taking an interest in administration and the front desk side of working in a service centre. I asked my Service Manager at the time what else I could be doing to advance my career and was given great opportunities."
Adrian started helping on the front desk and took the initiative to do more concierge and customer care relations work which he explains will always help to get you ahead of the game.
I encourage apprentices in my workshop to always look for ways they can relate to the customers and branch out their skills in and out of the workshop, extending to the front of house and the car yard."
After working hard throughout his apprenticeship, Adrian was asked by his managers Jason Batten and Nathan Sadler to join the team at Jarvis Subaru Adelaide as a mechanic which eventually led to a Service Advisor role. Eventually, Adrian was asked to be the Service Manager at Jarvis Subaru Kensington which he was promoted to in May this year.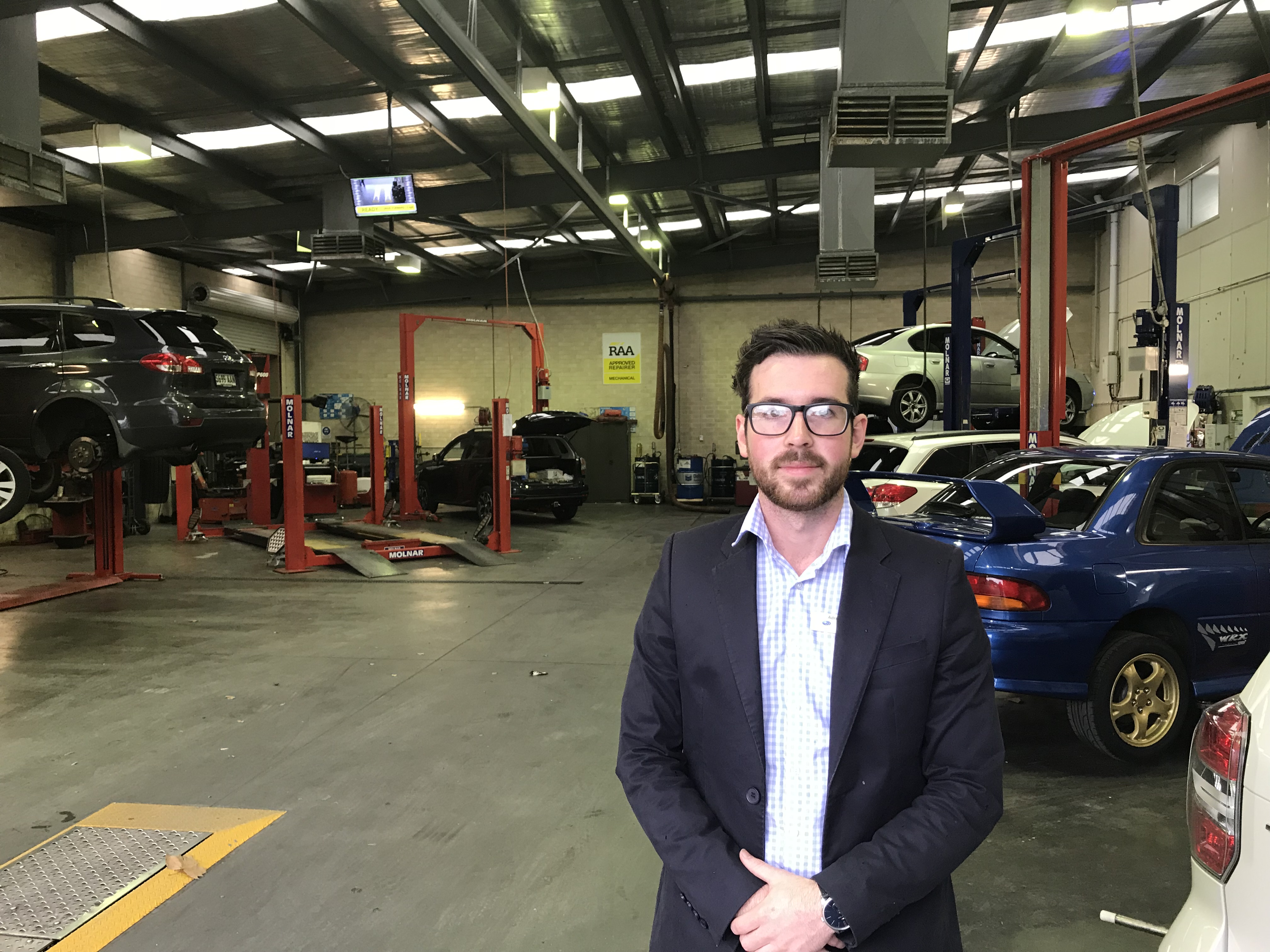 Currently, Adrian looks after four MTA apprentices in his workshop and says he sees himself in some of them, identifying challenges that they face and helping them through their apprenticeship.
"The best advice I can give to apprentices is always be on time, give your best and try to keep your personal life out of the workshop. You really need to focus on the job and give 100%."