Group Training Organisation (GTO) apprentice, Nicholas Van Kaatchoven, is only eight weeks into his training with the MTA but says it's already what he expected and is looking forward to kick starting his career in the industry with Audi Solitaire.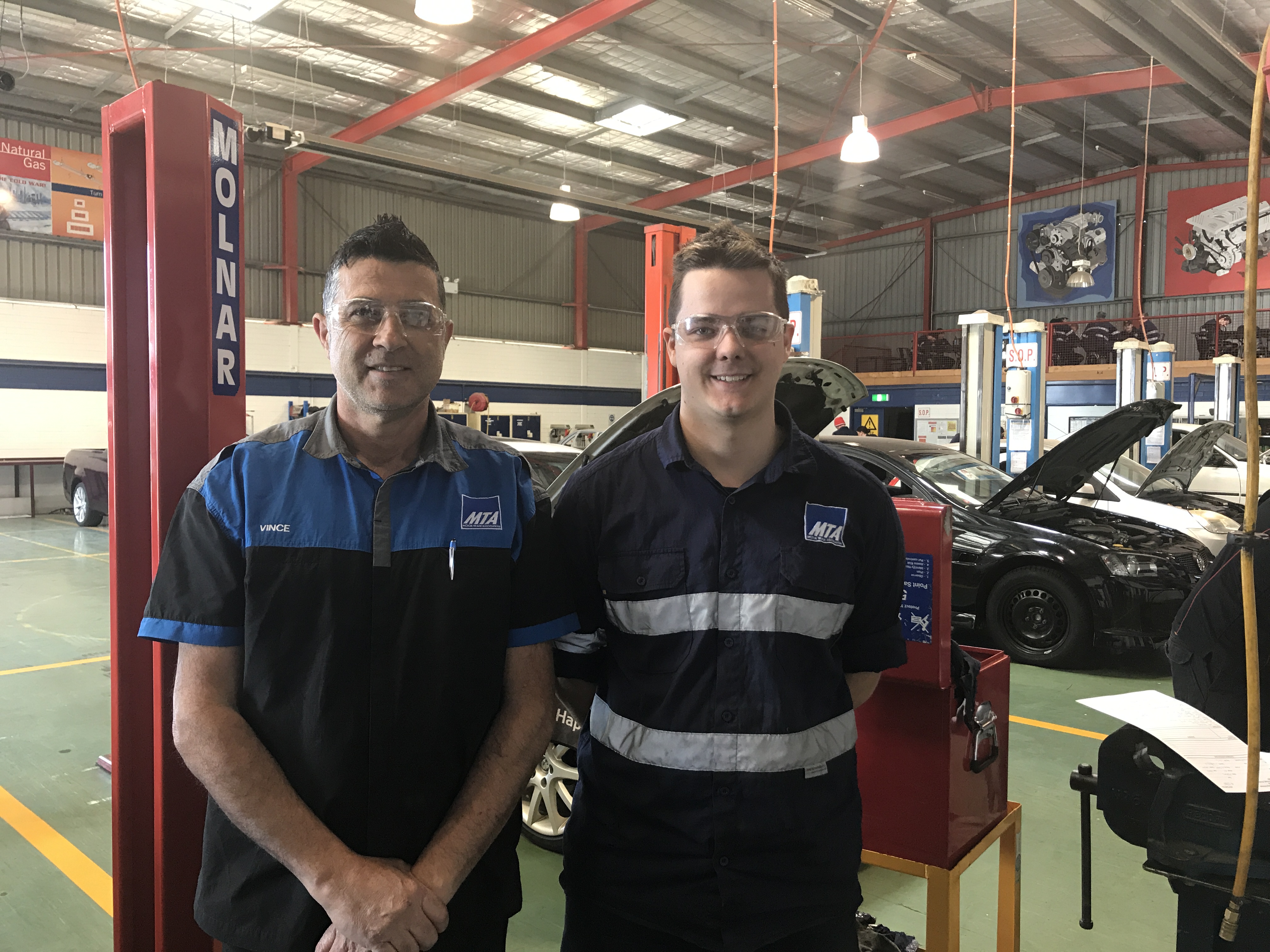 Nicholas is a great example of someone who has been identified by the MTA's GTO as having the drive to pursue a career in the automotive industry.
Nicholas said, "I finished Year 12 and wanted a change of pace from mainstream studies. I applied for an apprenticeship and got stuck into my initial eight weeks training."
"I've always enjoyed four wheel driving and working on those types of cars, teaching myself about electrical systems and doing some body repair work on my own Jeep and Pulsar."
"I found that careers in the automotive industry weren't really promoted in high school. They were shown as an option but careers councillors and teachers couldn't really go into any detail."
The MTA has acknowledged that a lack of awareness of automotive career pathways is an ongoing issue in schools across South Australia. We are changing the perception of automotive careers through our School Pathways Program, engaging with over 63 high schools so far, showcasing the opportunities that an automotive trade can give young people.
Nicholas said that he pursued a career in the industry on his own and applied through our GTO saying, "I love it at the MTA. The training quality is exactly what I expected. Vinnie has been a great mentor and the MTA got me an interview at Audi Solitaire which led to them accepting me as a hosted apprentice. I'm really looking forward to getting into their workshop."
If you would like to enquire about how the MTA's GTO can assist your business in sourcing a MTA apprentice, click here to contact GTO Manager, Jason Polgreen.