Ali Akbari has only been a MTA Light Vehicle apprentice for two years but is already impressing the GM Holden community and his host, Peter Page Holden.
Ali received his Certificate of Completion for Holden Training during his first eight weeks at his host and has recently competed in the 2019 Holden Technicians Guild Regional Finals.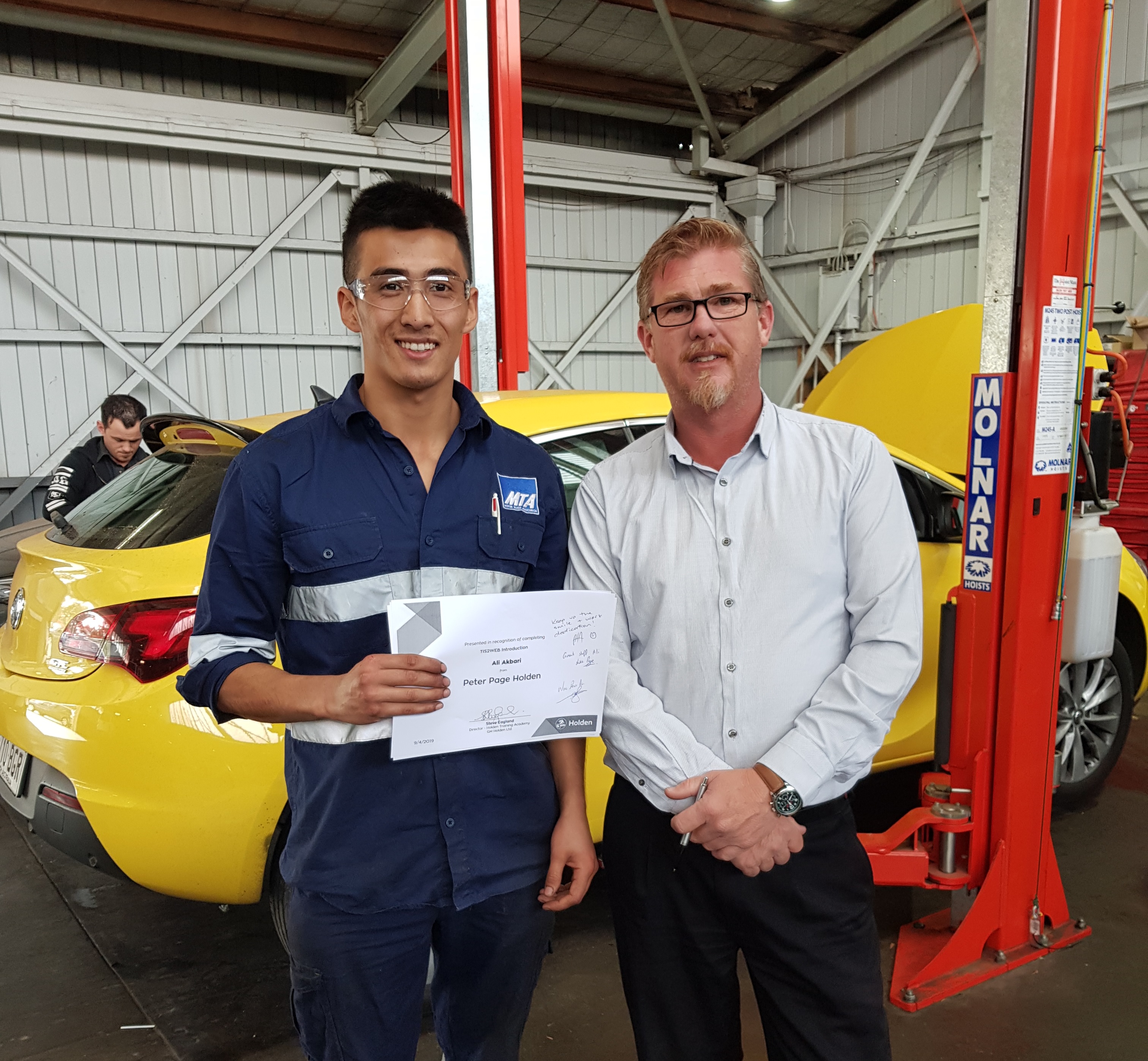 Ali said, "When I started here at Peter Page Holden, they decided that in addition my MTA training, I should complete Holden's training as well. It felt really good having a host who valued me and my career pathway, making sure that I had all the necessary skills to succeed with their brand."
"The biggest motivation is that my host is supportive and in return and I don't want to let them down!"
Following his outstanding online GM Holden training results, Ali's Fixed Operations Manager, Colin Baker and Dealer Principal, Paul Page, received word from GM Holden that he had qualified for the 2019 Holden Technicians Guild Regional Finals, a rare feat for someone in their first year.
GM Holden Training Manager, Steve Hedges said, "Ali has performed extremely well in all three online questionnaires and the final online exam, finishing in the top four eligible apprentices in the region."
Ali was then sent to Melbourne this month where he undertook a series of practical vehicle servicing tasks and says he is eager to see the results. If successful, he could even take part in the national GM Holden Grand Final.
Ali reflected on his journey as a Light Vehicle Mechanical Technician Apprentice saying, "I first got my love for cars when I was growing up in Afghanistan."
"As you could image, there aren't many cars in Afghanistan as compared to Australia and every time I saw one, I immediately wanted to work on it and learn more about how they function."
"I moved to Australia with my family a few years ago and did my first six months training at TAFE, successfully completing a Certificate II in Automotive Servicing Technology (AUR20512)."
"I then applied for an apprenticeship through the MTA, which was definitely a good way to do it. I've been keeping up my training at the MTA and my Field Officer, Rana makes sure that I'm on the right path."
"The Foreman here at Peter Page Holden also pushes me to always do better and my goals are to eventually get a Gold Certification in Holden's training."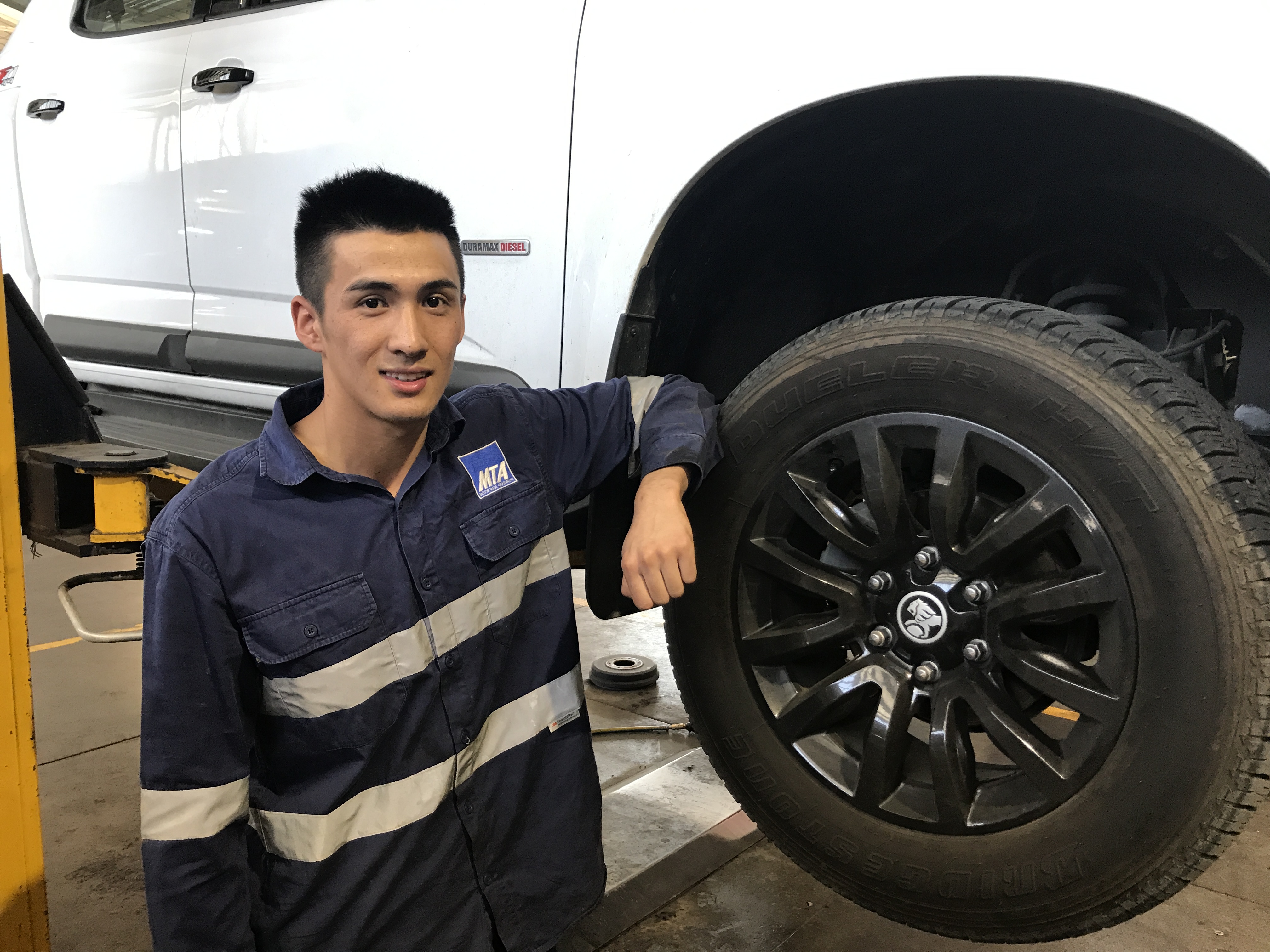 Ali is definitely a credit to Peter Page Holden and an example of a MTA apprentice who has the drive to succeed in the industry!
His Field Officer, Rana Stanford said, "Ali is an outstanding apprentice. I look forward to seeing him continue to grow and develop his skills."
If you would like to enquire about how the MTA's Group Training Organisation (GTO) can assist your business in sourcing a MTA apprentice, click here to contact GTO Manager, Jason Polgreen.