Congratulations to MTA trained Automotive Refinishing Technology apprentice Lucy Grimwood who last Friday won second place in the National PPG Colour Matching Competition, pictured below with Ryan Story from DJR Team Penske.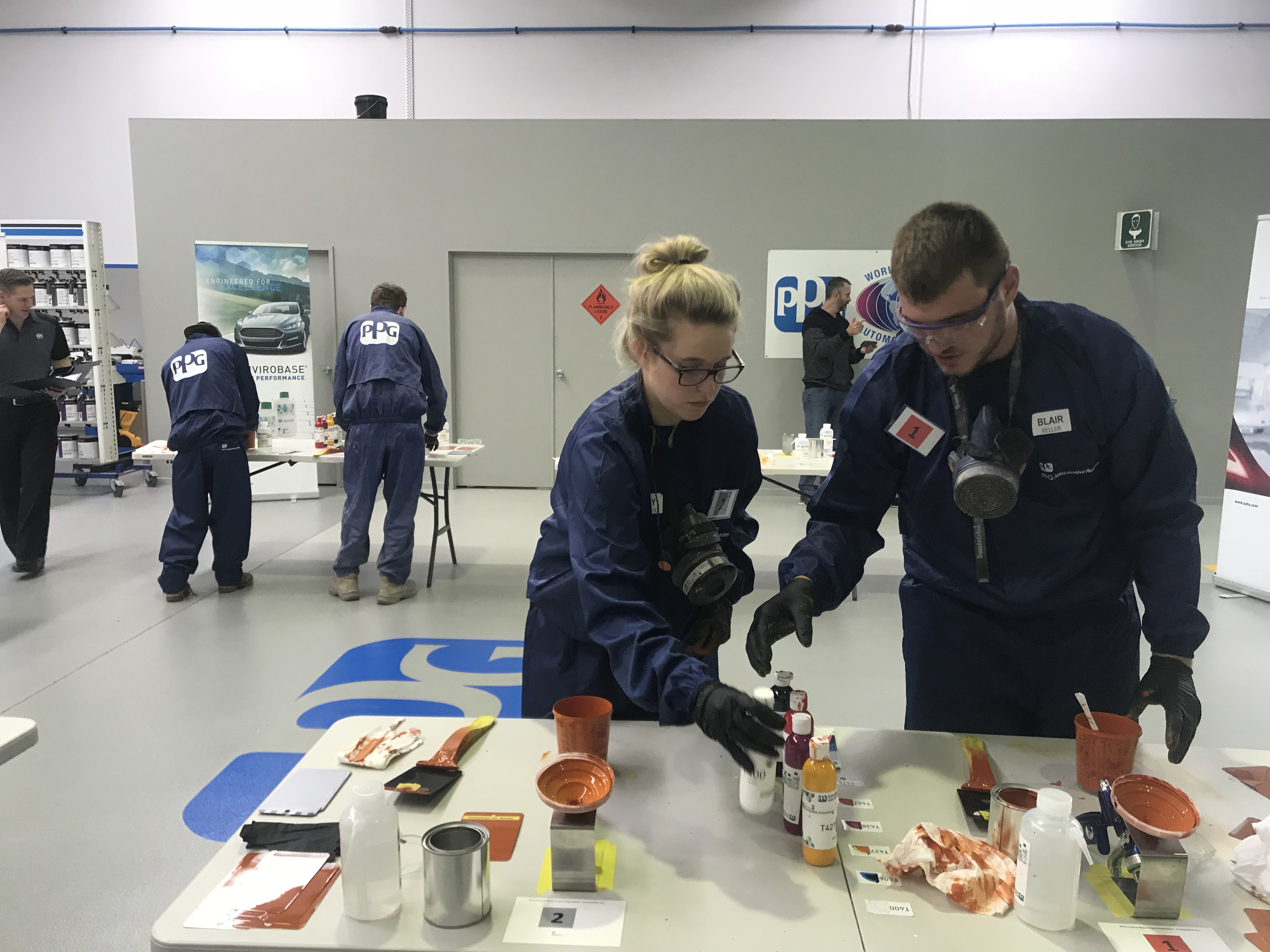 The competition is open every year to all Automotive Refinishing Technology apprentices undertaking a Certificate III in Automotive Refinishing Technology (AUR3216) across Australia.
Lucy travelled to the Gold Coast with MTA Trainer Matt MacDonald which saw the nine competitors from around Australia take part in the competition. Matt said, "Lucy smashed it out of the park and she's made the MTA and her host at Fleurieu Crash Repairs proud. Lucy was actually tied for first place with another female apprentice from Tasmania but the judges dropped her marks due to time. This was Lucy's first National competition and she's done a great job."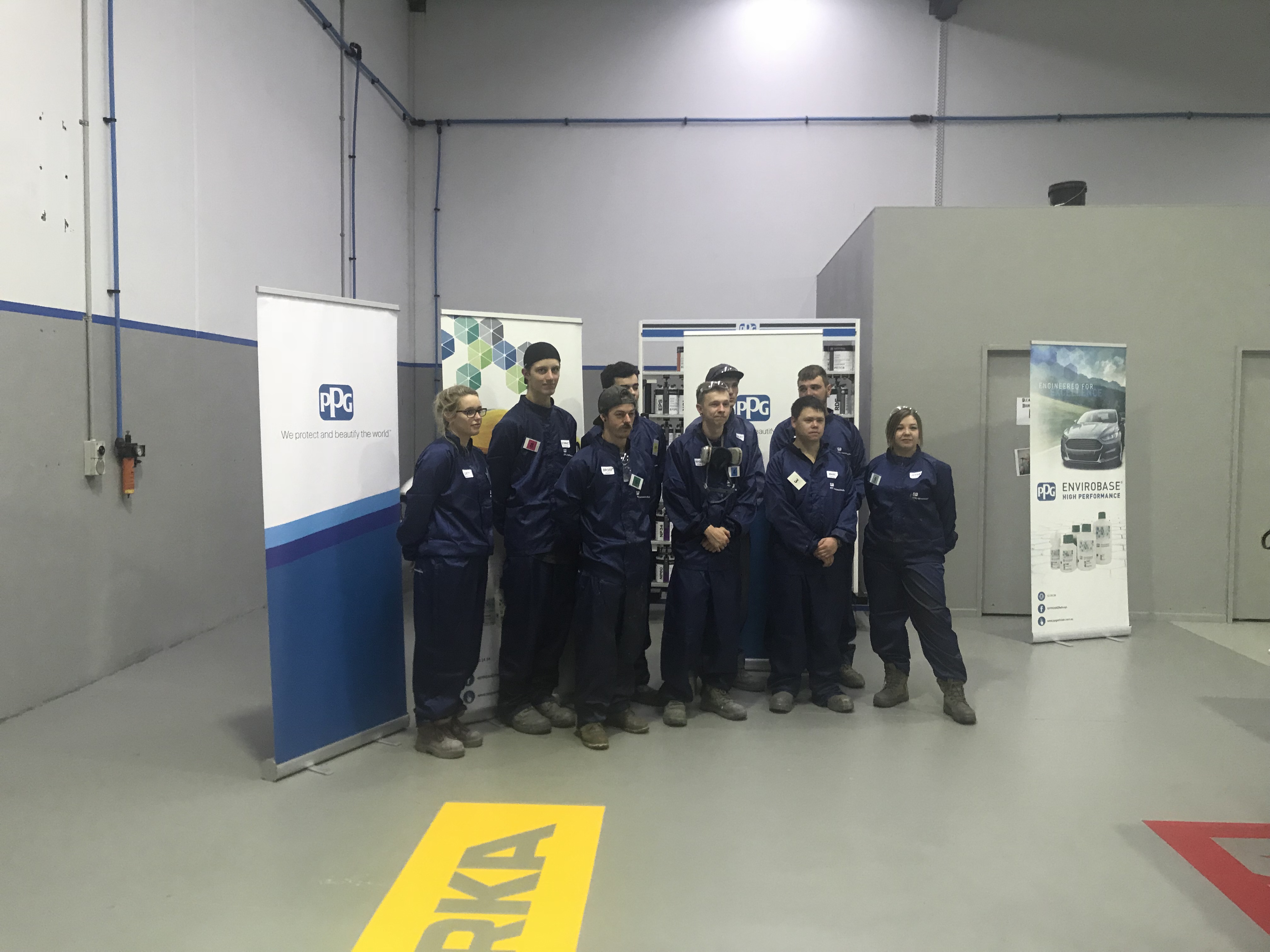 Host employer Brenton Abbott at Fleurieu Crash Repairs said, "Lucy is a great student, worker and has a very good eye for colour. The MTA's Trainer Rob Capelli spent a lot of time with her before the competition, honing her skills. Lucy said that the whole group bonded really well during the competition and it's an outstanding effort from her."
Fleurieu Crash Repairs also won their own national awards on Friday night in Melbourne for the Paint and Panel awards, taking home the National Axalta Sustainability Award and the National Mentor Award. A great result for South Australia! The full wrap on the Paint and Panel awards will be in the next edition of their magazine but you can click here to see the award winners.
There is currently a strong demand for Automotive Refinishing apprentices in South Australia and the MTA has forged a strong relationship with paint suppliers, such as PPG and Axalta, as well as host employers to ensure that those currently in training are receiving up to date industry materials and teaching methods.