At the MTA, we continue to promote and raise awareness to all apprentices in training to "Work Safe, Live Safe". This means being safe all the time, not just when you are at work!
The chart below shows the number of WHS incidents recorded over the past three MTA financial years. From April 2019 to January 2020 YTD, the MTA achieved a significant reduction in apprentice lost time injuries in comparison to the same time last year.
After analysing the data with the MTA's WHS Group members, we have contributed the great results to the MTA's commitment to safety management systems, apprentice and host awareness in early reporting and early treatment that has resulted in early return to work in most cases.
It is very pleasing to see a dramatic drop in lost time injuries (LTI). Businesses who achieve a drop in LTIs will save time and money and early intervention practices get the best results in relation to apprentice safety.
| | | | | | |
| --- | --- | --- | --- | --- | --- |
| MTA Financial Year | LTI | MTI | FAI | YTD | TOTAL |
| 2019/20 | 4 | 10 | 59 | 73 | |
| 2018/19 | 17 | 4 | 64 | 85 | 93 |
| 2017/18 | 21 | 19 | 33 | 73 | 85 |
LTI = lost time injury, MTI = medical treatment injury, FAI = first aid injury
The management of injuries as they occur and early intervention processes at the MTA is the number one contributing factor to the dramatic number of lost time injuries.
Below are some preventative lead and lag indicators that can assist businesses drive a reduction in workplace injuries:

Early Incident & Hazard Reporting
Apprentice WHS Inductions & Safety Reminders
WHS Workplace Audits & Risk Assessments
WHS Training i.e. Manual Handling
Lost Time Injury Frequency Reporting
It has been recently raised at the MTA's WHS Group meetings that it is important to continue to maintain the high level of safety awareness and continue to support WHS incident and hazard reporting to ensure the MTA's early intervention processes are resourced to further reduce, not only injuries whilst at work but also outside work hours.
We understand that hands and fingers are MTA's apprentice highest risk of bodily injury. Regarding WHS incidents in the wokplace for FY 2019/20, we continue to work with all our stakeholders; i.e apprentices, host employers, trainers and field officers to raise awareness of these injuries to further reduce workplace injuries with our apprentices.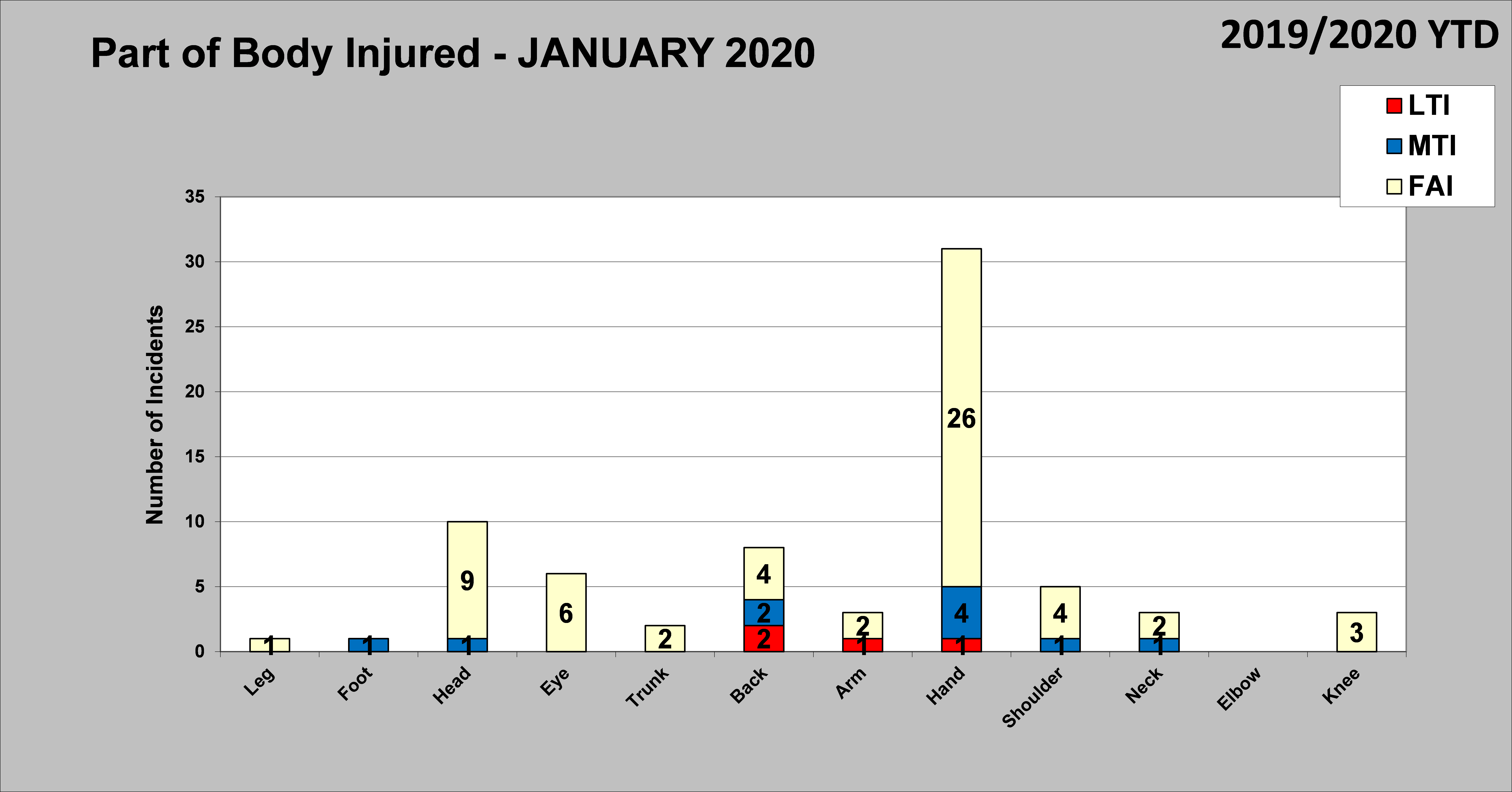 The MTA is always focussed on safety in the workplace, whether it is incident prevention or rehabilitation following an injury. The MTA works with a number of employers and workers to manage their return to work injuries, if you need any assistance in return to work please contact Cos Lamberto at the MTA by clicking here.