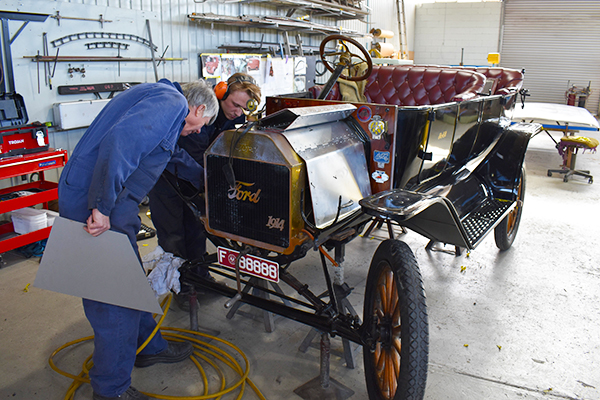 We visited Gerard Miller (pictured above) at his Kilkenny workshop this week to see the exciting projects he and his team at Marque Restoration have underway, and to learn about his journey to success. The following is what he told us:
I started Marque restoration more than 40 years ago, I think it might have been the late 70s.
I liked the idea of doing stuff that stays done forever. I tell my guys that they don't have to be perfect – 98.5% is enough, but I expect their work to last for 300 years.
I started out as a welder, doing all sorts of welding. I worked in a shipyard in Whyalla. After I finished my apprenticeship, I had 30 jobs in 5 years doing all sorts of stuff.
I used to do it all myself. Used to do the engine, gearbox, and brakes. Used to do the bodywork and the paintwork. The only thing I haven't done is the trim – the interior upholstery work – I could never stitch straight.
That's the one job I send out, everything else we do in-house. At the moment, I've got a 230 SL Pagoda out being upholstered. I've got a Maserati out being done somewhere, and a Lasalle (which is another American Car a bit like the Flint, only it's a four-door sedan) out being trimmed. Somebody's also doing the seats on the Aston Martin DB5.

I find this job challenging and rewarding, and I still love it. I still love knocking dents out – I get a real kick out of it! I should retire but I enjoy it too much. I enjoy showing the young blokes what to do, and it'd be a shame if I didn't teach a few more. Our work is magic – we love it!
Over the years, I think I've done about 300 complete restorations – every nut, bolt and screw. I put a plaque on each one. But that doesn't count all the cars that we've part-jobs on. I don't know how many thousands of those we've done.
There's 14 staff here, one in the office and 13 on the floor if you count me, because I usually am out here. I've had a lot of apprentices over the years. Tirama, my business partner was one of my apprentices.
One of our staff has finished his apprenticeship and started as a technician today, but it'll take him two years before he knows what we want him to know, and 10 years before he's able to do everything, because we do such a huge range of work.
It takes a long time to learn how to be able to make a panel, or spoke a wheel, or make a seat frame that the engineer's going to be happy with.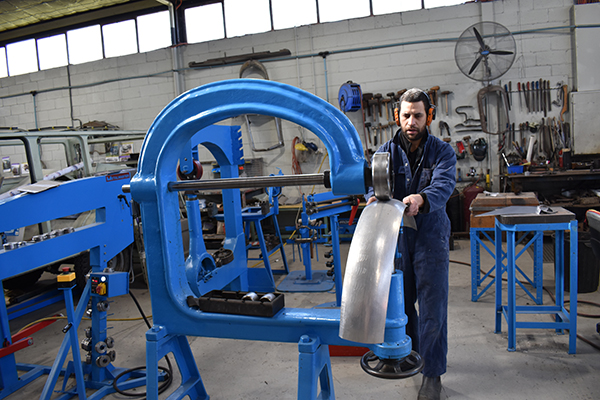 This machine was made in about 1910, and it's used for making compound curves. So, if we want to make a panel curve this way and that way, we'll run it through that. If we've got to make a repair panel, we'll run it through the machine and stretch it out. If we're making a particular piece, we'll make a template of the outside and measure it against that.
I don't have a favourite car, it's a bit like having children – you shouldn't have favourites, you love them all the same. Good work is still good work. It doesn't matter if it's on a Holden, or a Renault, or a Rolls Royce. I strive for work that I'd be happy with for myself.
People say 'you must be disappointed spending two years restoring a car and then giving it back'. I'm not, because there's always something else to do.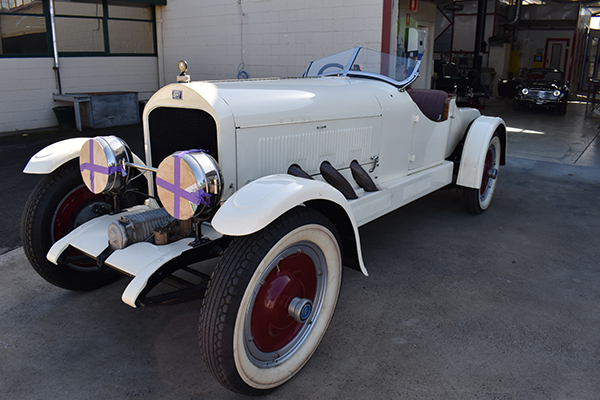 1925 Flint

This one was built in Flint in the United States. They bought different parts from different manufacturers and assembled them. This car's just recently been purchased by the owner, and we've got to make it so that he fits in it, because he's 6"3 and doesn't quite fit. It's a continental engine – supercharged. It's nearly 100 years old.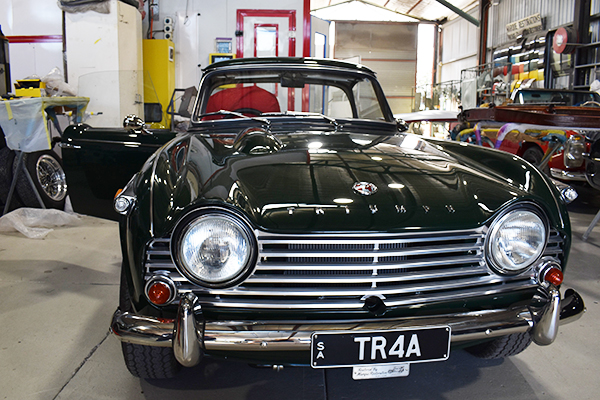 Triumph TR4A

When the owner dropped it off, he said he'd like paint on it, and when we started, he said he'd like it done up a little better, and then got to the point that he said he'd like to take out a trophy at his local car club. So, we kept on going on it until we got it like this. Every nut, bolt, and screw has been done up. He's decided now that he'd like seat belts, so we're fitting seat belts.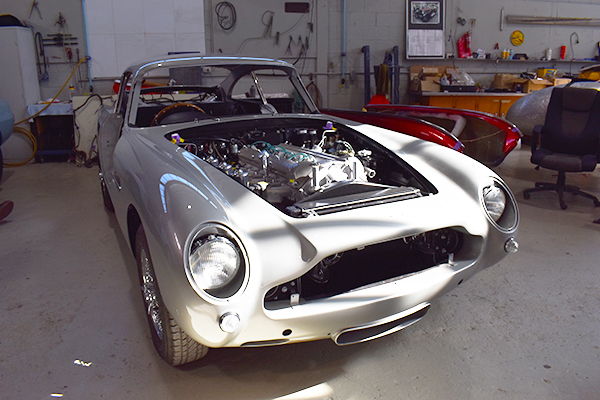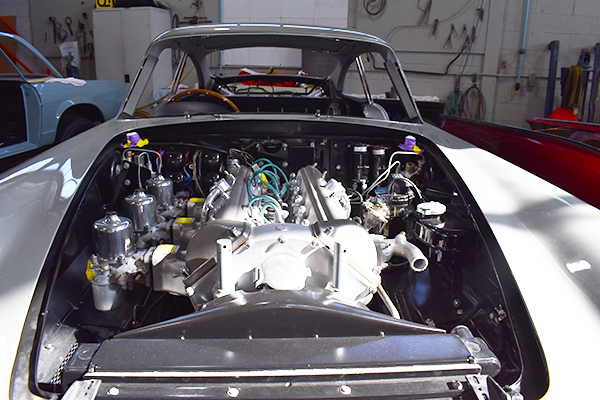 Aston Martin DB5

The engine's all aluminium, so it doesn't weigh a lot, and these are the most beautiful things to drive. Before we started pulling it apart, my wife and I took it away for the weekend, and it was just a lovely car. But well-worn everywhere. We've had everything stripped out of it now. We even had all the body off, undid all the skins. We replaced all the lower stuff, replaced the door skins, made a new boot lid for it. It had a lot of rust in the steel frame, so we've replaced all that. This was the one that really put Aston Martin on the map as far as sales went because it was in James Bond, and people love it. It's worth twice as much as a DB6 which is the next model.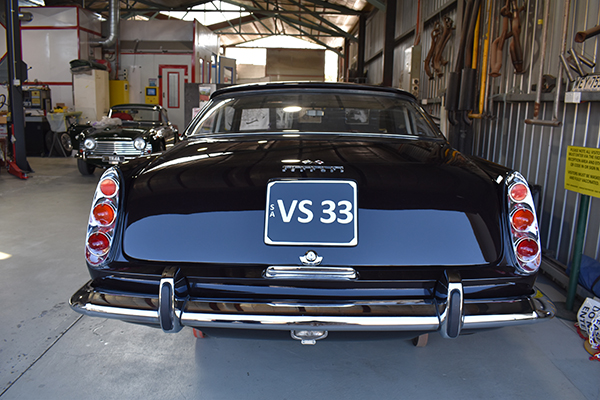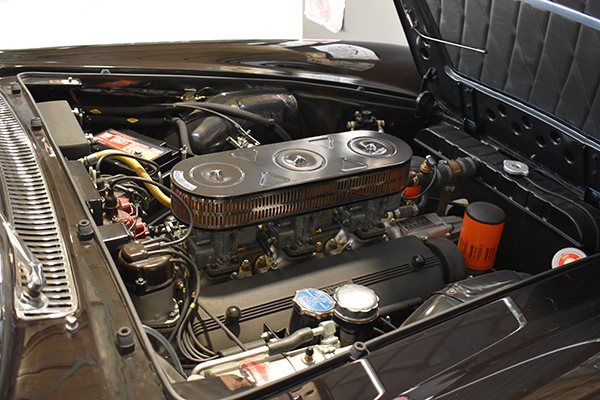 1962 Ferarri 250 GTE

This was raced in the US in Indianapolis by Vern Schuppan. We've done a lot of cars for Vern over the years, he lives in Adelaide still.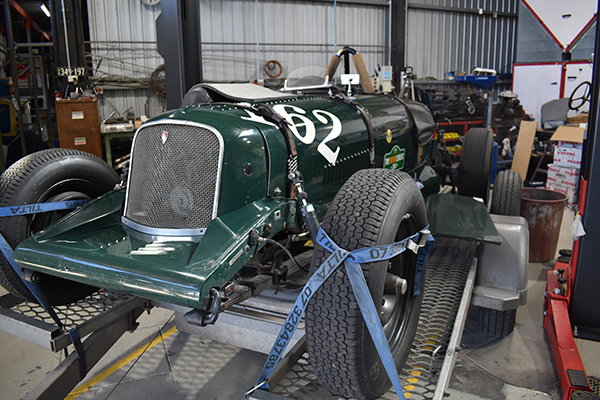 Gerard's own 1938 Dodge Special
I run it at Philip Island and Winton, Wakefield Park, here in Adelaide at Malala and out at The Bend. I use it a lot. It was built by Bruce Hartwig, he built quite a few of these cars back in the 1980s. I race it in the 'Historic Racing' group category.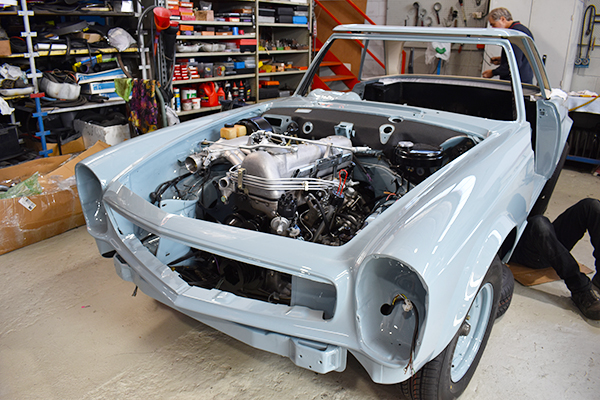 Mercedes 230 SL
About 1965, first of the pagodas, started in 1965 and went through to about 1980. Started with a little 2.3L motor, and went up to 2.8. We've repaired every nut, bolt and screw. There's nothing on there that hasn't been rebuilt.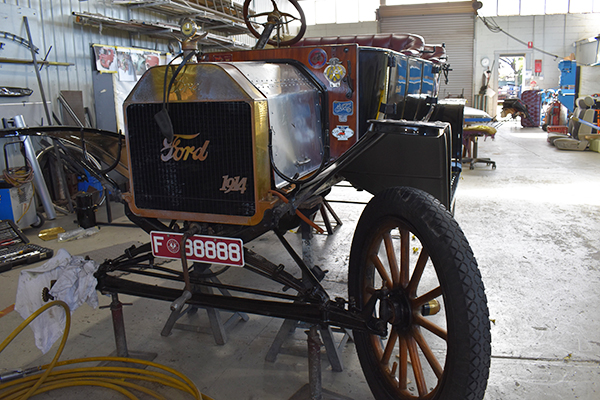 1914 T Model Ford

This was a couple of years after the start of Henry Ford's mass-production vehicles – he started that around 1912. The panel on the front, we just bought from the United States – the old one had had it. Altogether it was $500 and it fits perfectly – that's so much more efficient than making one.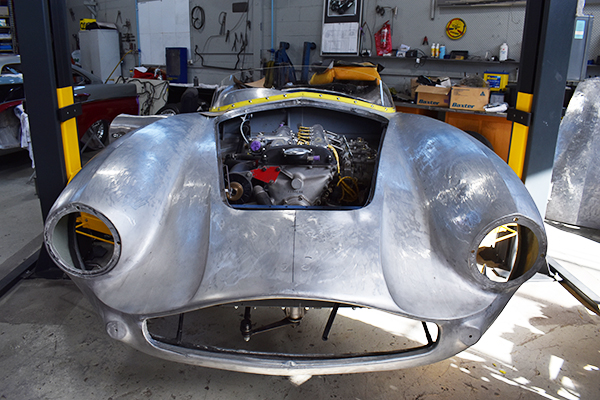 Aston Martin DB3

It's a replica of the DB3S that they raced at Le Mans in 1953. This one runs a motor that was designed by W.O. Bentley. It's in the same trim that it would have run at Le Mans. We've repaired the body that we were given. We've made the seats, made all the interior, and made it big enough so that the owner fits in it.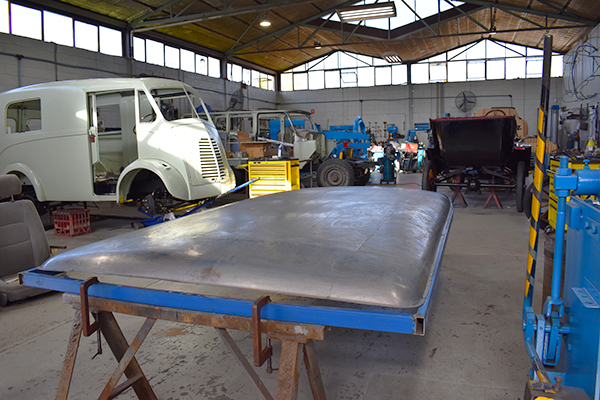 Tip Top Van and 1963 Troop Carrier

The Tip Top van used to be used for bread deliveries, but the owner wants seats in it now so it's a four-seater. We put a little window in the side in the back, so the passengers can see out. Tried to keep it looking like the original look of the car.
The Troop Carrier (visible behind the toolbox, the roof seen in the foreground) was one of the first 200 built. 90 came to Australia, and 100 went to the United States. They used a lot of them on the Snowy Scheme. Apparently, some of them were used here in South Australia by the post office. They say that of the 90 that came to Australia, there's only six of them left. We've got this one, and we've got another one in storage ready to start once we've finished it, and somebody spoke to me last week about doing a third one. We made that roof from scratch.