The Green Stamp program assists you to comply with environmental laws and rewards you for best practice initiatives.
The MTA's Workplace Relations Advisor, Laura Taylor last week delivered Green Stamp signage to Peter Kittle Collision Repair Centre. This sign is in recognition of them achieving a Level 3 Green Stamp for environment accreditation and continuous improvement.
Level 3 is the highest standard possible and is a credit to the Centre's hard work and dedication to its environmental protection.
If you have any questions about how the MTA can help you achieve environmental accreditation, click here to email the MTA's Workplace Relations team.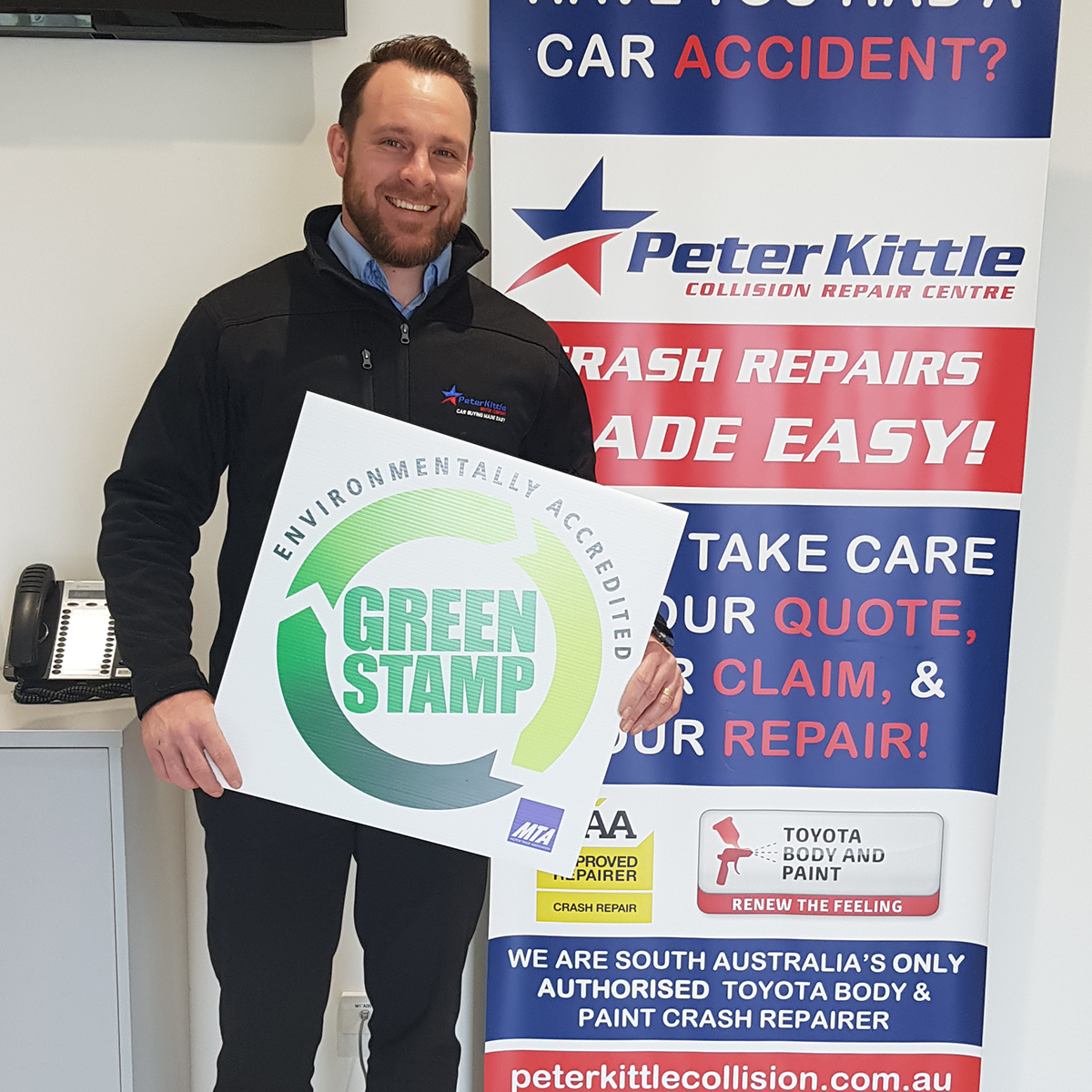 The program covers key areas considered essential to reducing the motor trade's impact on the environment including:
Air quality management
Implementing environmental management plans and policies
Noise pollution
Resource efficiency
Waste management
Wastewater management