MTA members, hosts, industry stakeholders and even other RTO's had their chance last week to contribute in round table discussions in regards to the automotive training curriculums of the future.
Critical to understanding the needs of training in the future are the MTA's Trainers who provided their years of insight into the industry and their training experience.
PwC and the MTA facilitated discussions to gain a better understanding of the requirements automotive businesses will need moving forward towards 2020.
It was good to see MTA members in attendance over the week in sessions relevant to tyre servicing, motorcycle, panel beating, automotive refinishing, light vehicles, automotive electrical, automotive vocational preparation, heavy vehicle and diesel fuel engines, mobile plant and agricultural machinery.
The current qualifications being taught around Australia are up for review and the MTA has facilitated these sessions in SA so upgrading them can begin. PwC is doing similar sessions in other states as well.
When we get approval for recommendations from industry, change can start to happen. Once these sessions finish, the Draft Consultation will be up for public viewing by the end of the year and in February next year, the review will start. After the review, the Australian Industry and Skills Committee will begin to finalise changes for submission. This is all part of the need to change training by 2020 to keep up with business demands.
The consensus from the sessions was clear, that automotive trades are undergoing rapid change and apprenticeships will need to be altered to accommodate that change.
The MTA's Industry Engagement Specialist Paul Back said, "An apprenticeship will become like a university degree. The technology being seen is so advanced that businesses will need to hire the right staff for the job at hand."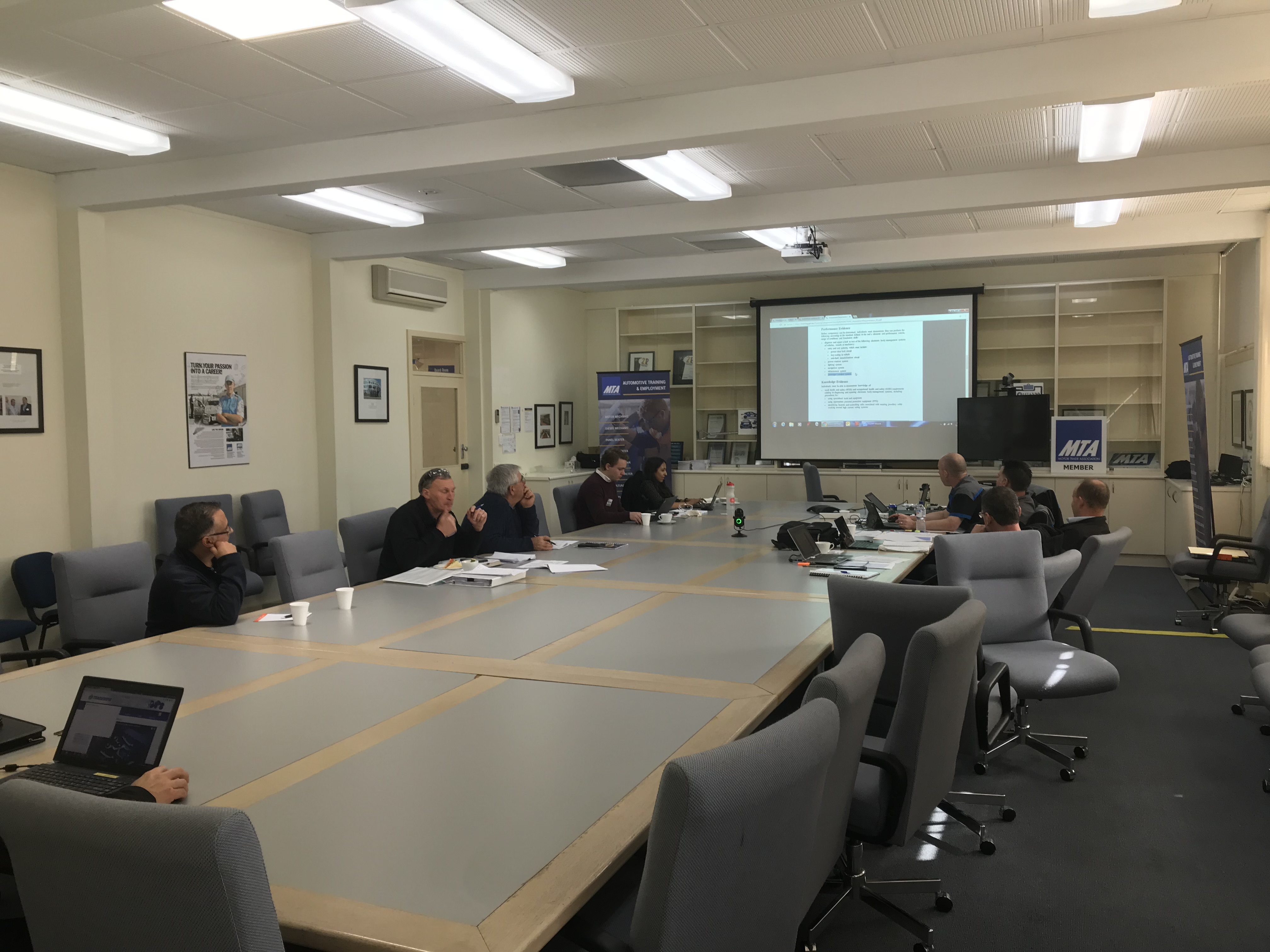 Owner of Rowell and Searle, Peter Stewart agreed, saying, "If technology is changing, we must have a structure in place. In addition to changes in qualifications, Government must acknowledge that funding to support upskilling our current workforce is a necessity."
Auto Repair and Engineering Division Chair, Michael McMichael said, "Once upon a time, you had one page for the automotive electrical components of a car, now you have hundreds. The mechanics of today are well and truly what I would call Service Technicians and qualifications of the future have to reflect that, without forgetting the fundamentals."
MTA Trainer Steve Richardson said, "We need to prepare the kids of the future for the basics as well as the advanced material. If we evolve training to reflect what businesses need in the future, young people will succeed and their apprentice's training can continue to grow."
The consensus from the Heavy Vehicles session was clear as well, that apprentices need more electrical skills and knowledge in advanced heavy vehicle systems, hydraulics, brakes and safety systems. The apprentices of the near future working on and around trucks will need to keep up with emerging technology, as well as having a good grounding in core skills.
Manufacturers were also a point of discussion in the sessions and that they too must have an input into the training of the future. Without increased OEM support, training can't improve in relation to new systems emerging in the industry.
It is great to see that employers are driving change in the industry and associated automotive qualifications. Our automotive businesses need skills updating and the MTA will continue to facilitate discussions.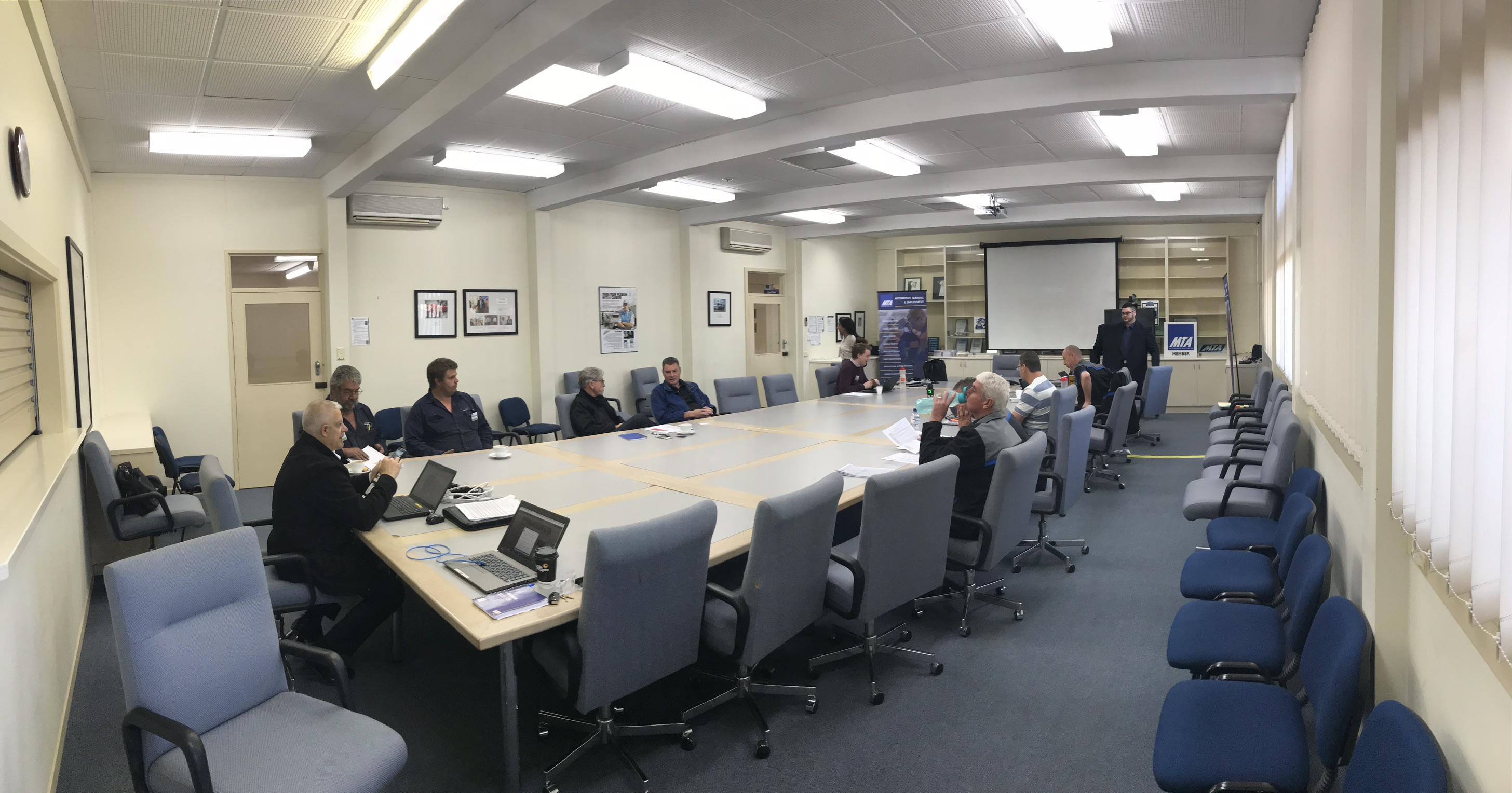 Consultants from PwC were also given a tour of the MTA's Training and Employment Centre as well, seeing first hand where the next generation of automotive trade's people are being trained.