The MTA finished painting the National Motor Museum's 1970s Ford Cortina at The Bend Motorsport Park on 26 August.
Click below for a time lapse video of the Ford Cortina being painted!
MTA Automotive Refinishing Technology apprentices Jacob Loughead, Kynen Duke and Body Repair Technology apprentice Jason Bennett worked on the car before the event, prepping the car's body work for painting.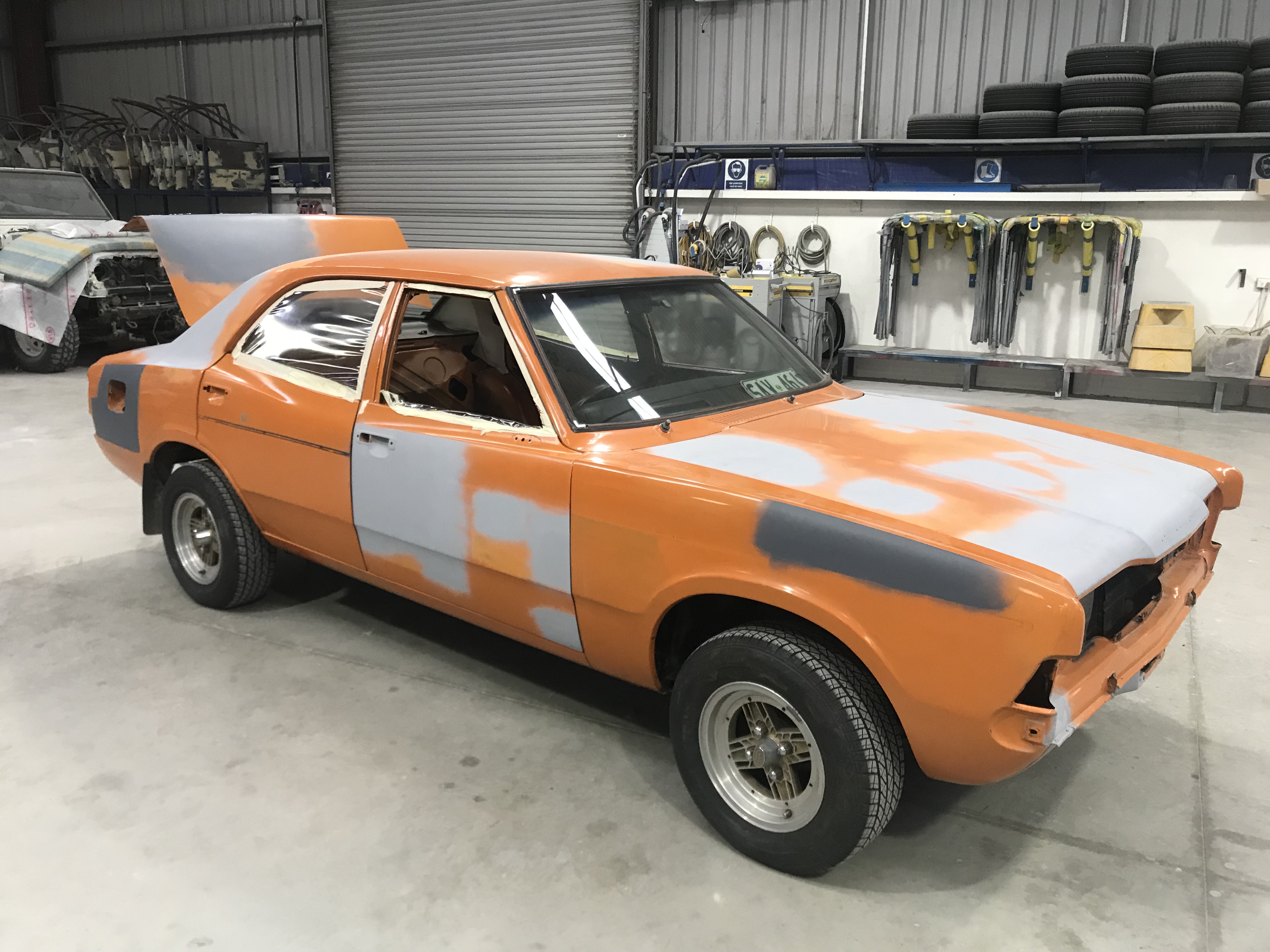 Under the guidance of MTA Trainers Matt MacDonald and Rob Capelli, Vehicle Painting apprentices helped to get the Cortina ready at The Bend, conducting final preparations and safely moving the car into Lowbake's mobile painting truck.
Trainer Matt MacDonald said that the project represented a good opportunity to work with the National Motor Museum at Birdwood.
"We took over the painting work from TAFE and upon completion we will hand the car back to them for the interior work. The Cortina still needs to be polished but it turned out great at The Bend. It's an honour working on a project that will go on display at the National Motor Museum for all to see and enjoy. The Ford Cortina is a bit of an icon and I think anyone who grew up in the 70s and 80s will remember them."
All MTA apprentices undertake a Certificate III in Automotive Refinishing Technology AUR32416.
RTO No.2293