Federal Minister for Small and Family Business, Skills and Vocational Education Michaelia Cash, State Minister for Industry and Skills David Pisnoi and Member for Boothby Nicolle Flint MP, visited MTA Member Claridge Crash last Friday to announce their partnership with the MTA to increase automotive apprenticeships.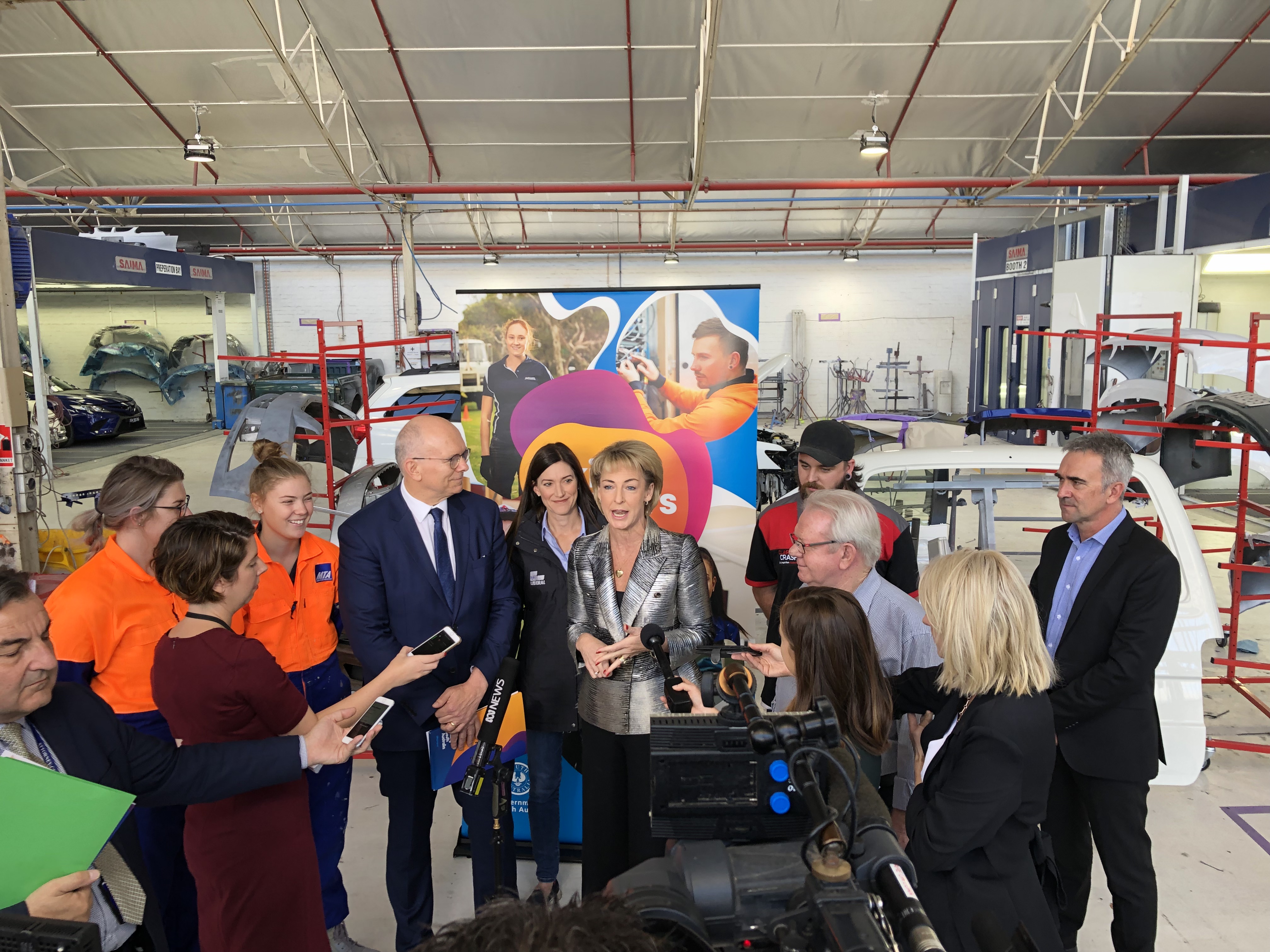 The funding from the Skilling Australians Fund has allowed the MTA to employ more apprentices and raise awareness of the career opportunities within the automotive industry.
Minister Pisoni said, "The Marshall Liberal Government is providing more than $790,000 under Skilling South Australia for the pre-apprenticeship training project, with a commitment to achieve 140 apprenticeships."
The Skilling South Australia project is a part of more than 40 government funded and co-designed industry projects to drive apprenticeships and trainees in SA. The Marshall Liberal Government secured a three year bilateral agreement with the Federal Government for the full delivery of the $203 million Skilling South Australia program, all in an effort to create 20,800 apprenticeships and traineeships in SA over four years.
Minister Pisoni also thanked Minister Cash saying, "I thank the Federal Minister for Skills and Vocational Education, Senator Michaelia Cash, for sharing our vision and helping provide the support needed to deliver appropriate training to satisfy the future skills-needs of an expanding workforce."
The meeting with Minister Cash was also an opportunity for us to discuss the need for our Federally Funded Mentoring Program to continue, which is currently delivering a 95 per cent retention rate and we will be having ongoing discussions in relation to this.
We also highlighted that while it is positive Vehicle Painting has been included as one of the Additional Identified Skills Shortage payment trades, there is a need for the other 7 automotive trades on the National Skills Needs list to be added. These trades include:
Automotive Electrician
Diesel Motor Mechanic
Motor Mechanics (General)
Motorcycle Mechanic
Panel Beater
Vehicle Body Builder
Vehicle Trimmer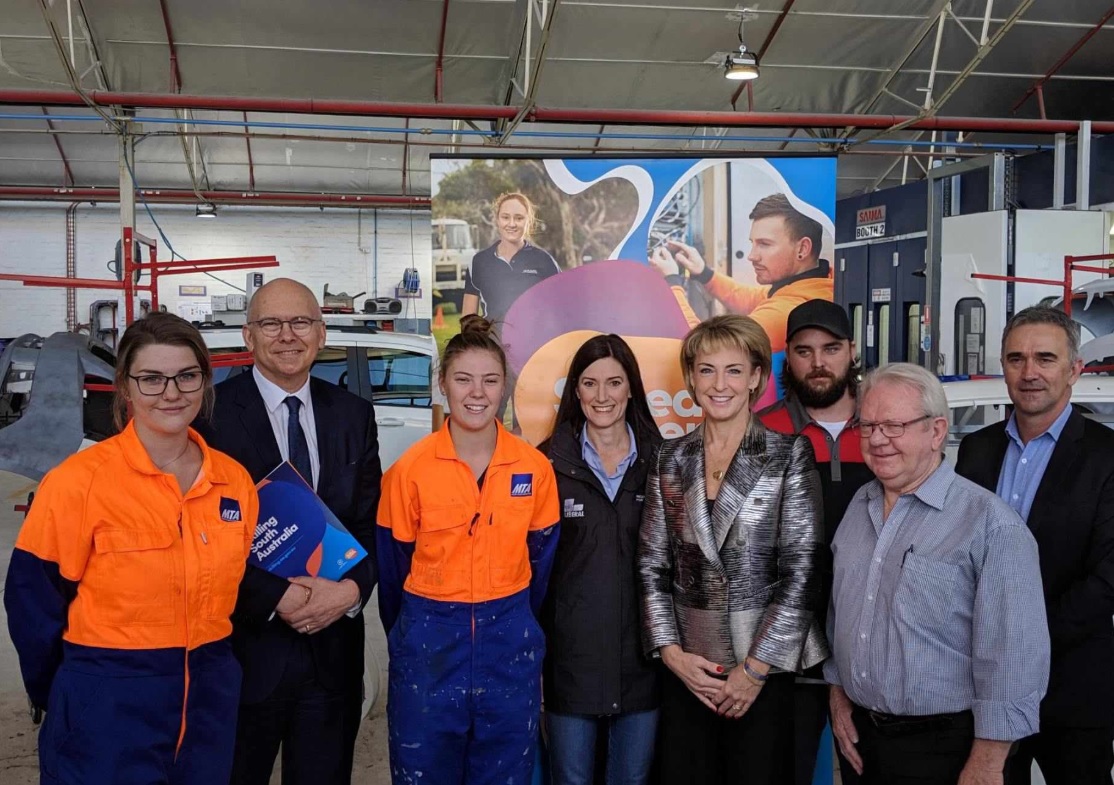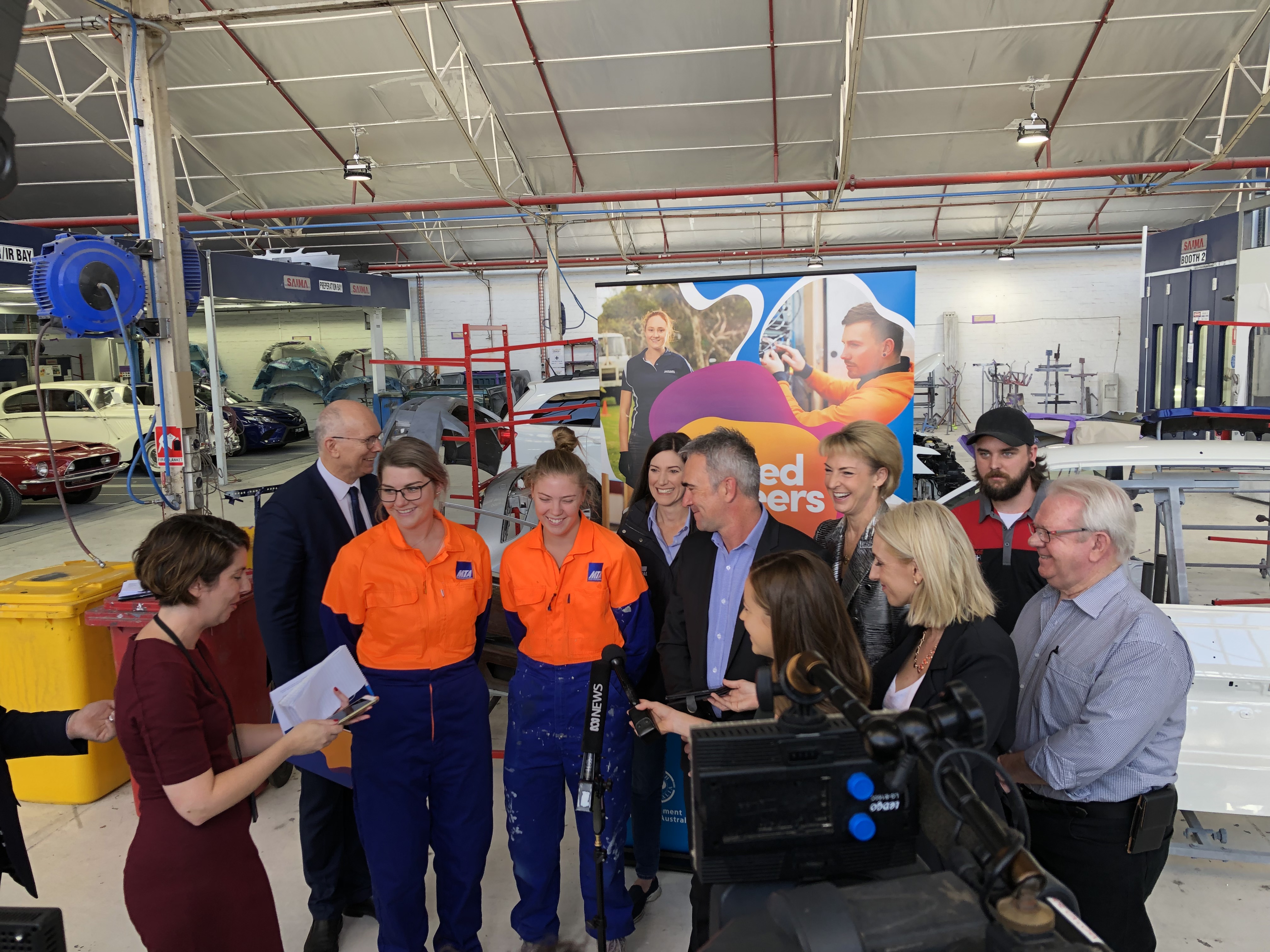 If you would like any information in relation to the employment of apprentices, click here to contact GTO Manager, Jason Polgreen.
For any information in relation to our training, click here to contact RTO Manager, Mario Marrone.