The MTA's Workplace Relations team has been working harder than ever this year to bring you assistance when and where you need it the most.
During the 2018/2019 MTA financial year, we have seen:
4296 Member enquiries, up from 2972 in the previous financial year
187 attendances at training sessions, up from 168 in the previous financial year
The biggest issues that have cropped up for members over the last financial year included, and continue to be:
Casual employment
Customer disputes and complaints
Performance management of employees
Worker's compensation entitlements
Payroll issues
WHS audits, workplace inspections and evacuation maps to remain compliant
Drug testing
Sexual harassment and racial vilification
Policies and procedures creation and application
The WR team has grown to four people in the last financial year, soon to be five with the return of Laura Taylor, who has spent the previous few months on maternity leave. While Laura has been away on leave, the team has had the pleasure of working with Katrina Belgrove, who has played a key role in providing ongoing membership support.
The team has also seen a change in leadership, with Gary Coppola becoming the new Workplace Relations Manager in November 2018.
The team will soon comprise:
Gary Cappolla (WR Manager)
Michael Sheehan (Senior Workplace Relations Advisor)
Katrina Belgrove (Workplace Relations Advisor)
Laura Taylor (Workplace Relations Advisor)
Rhys Braybrook (WHS and Member Support Officer)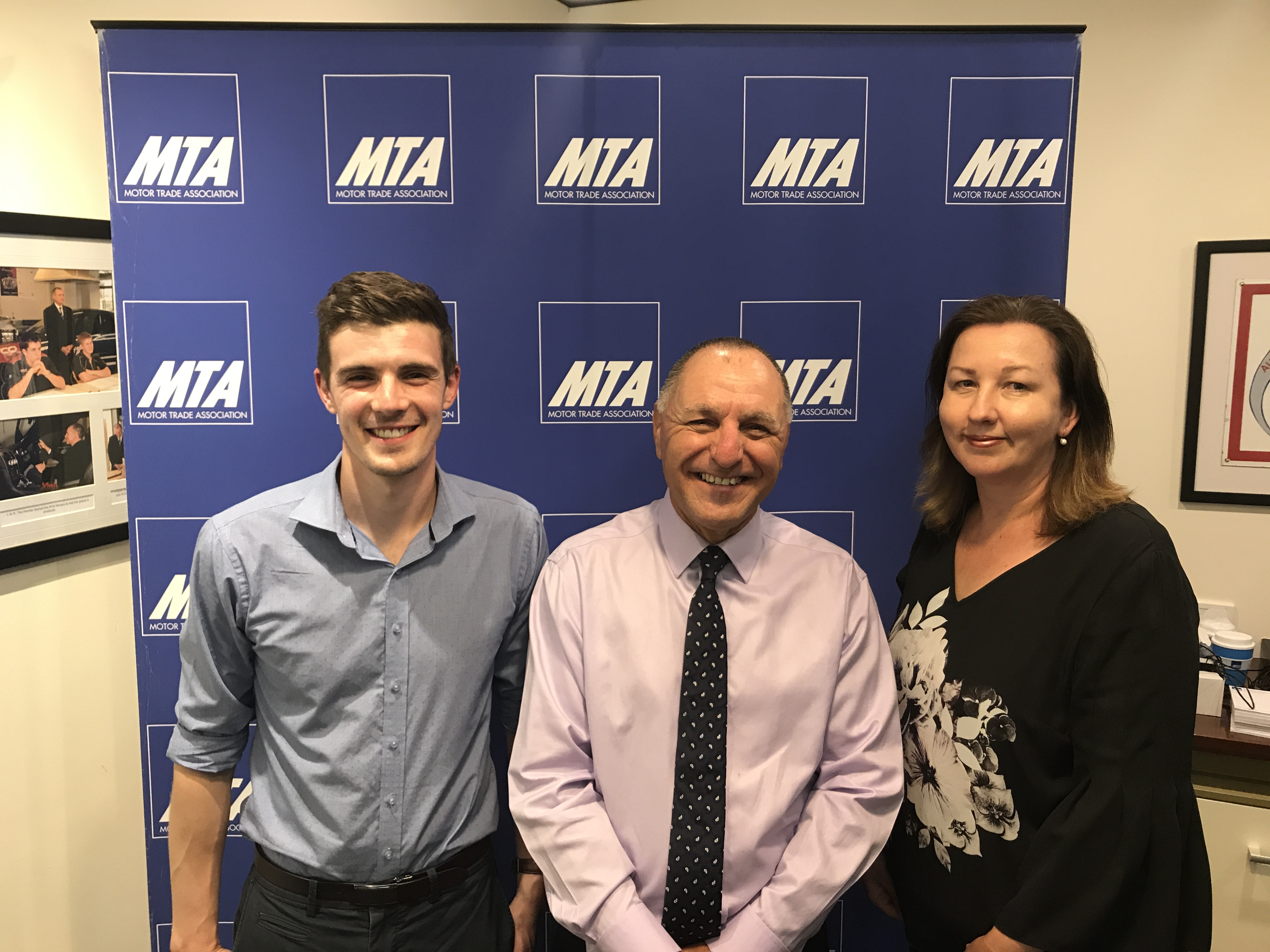 (Pictured – Rhys Braybrook, Gary Cappolla and Katrina Belgrove)
Be sure to attend your Zone meetings, as our WR team can provide you with critical updates important to running your business and helping you remain protected. Click here to access the Events page and register for your meetings.
If you have any queries, we are always happy to help. Click here to contact the WR team or call 8291 2000.