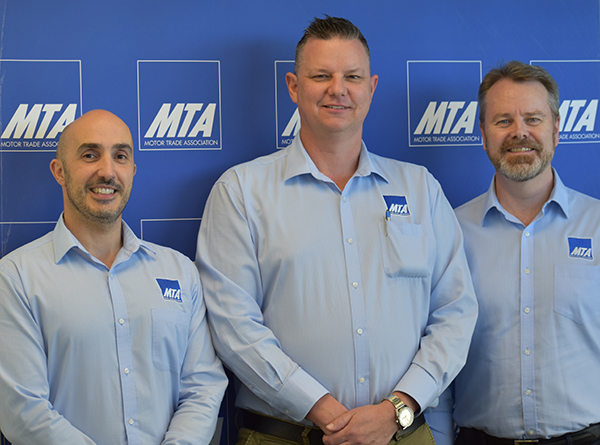 By now, we all understand how COVID-19 can disrupt any and all aspects of running a business.
From an MTA perspective, the risks posed to you and your business have meant that most zone and division meetings over the past 12 months have been online.
While this was not ideal, the MTA believes that these physical distancing precautions have been necessary.
One positive that came from these online meetings was Jeremy Scott's Slido quizzes, asking members about everything from their knowledge of Consumer Guarantees to their experience dealing with the impacts of COVID-19.
However, not even Jeremy's quizzes can substitute the benefits of in-person zone and division meetings.
The complimentary food and refreshments combined with a social setting to be able to network with your fellow business owners has proven the winning combination to facilitate the most effective participation and discussions.
We are excited to announce that as of 1 May 2022, all MTA meetings and events are back to face-to-face affairs.
Kicking off with the Automotive Repair and Engineering Specialists AGM today (the 5th), division meetings are being held at MTA House at Wayville once again.
Just as before COVID-19, zone meetings are coming back to a town near you – the first of which for 2022 is the South East zone meeting at the Commodore, Mount Gambier on the 25th.
Please be assured that the MTA will be ensuring that meetings remain COVID safe, with allowances for members to remain 1.5 meters from each other if they choose to do so.
However, the option remains, as always, to attend any and all meetings online for members who would prefer to participate remotely.
For our NT members, Rodger Sewell and Nathan Groves are hosting informal networking evenings in Alice Springs and Darwin in the next month.
You're encouraged to come along for a drink and nibbles to discuss anything and everything automotive with all your fellow local business owners.
Nathan, Matt, Jeremy, Rodger, and the rest of the MTA team look forward to seeing you in-person again soon at your next meeting!
Want to RSVP to your next MTA meeting? Click here to find a list of upcoming meetings, or contact your Division Specialist below:
Matthew Bezzina (SA)
mbezzina@mtasant.com.au
0458 437 001
Jeremy Scott (SA)
jscott@mtasant.com.au
0498 269 601
Rodger Sewell (NT)
rsewell@mtasnat.com.au
0497 702 020