Following a National Transport Commission (NTC) panel meeting on the 30th of January, the release of several issue papers to the automotive industry over the next few months was endorsed.
As a result, the NTC has launched a new microsite dedicated to the Heavy Vehicle National Law (HVNL) Review, following their discussions on their vision for how the review can be better conducted.
Click here to access the microsite homepage.
The microsite contains options for you to have your say on the HVNL Review, a list of documents relevant to the review, key dates and Terms of Reference.
The microsite has included a 'Have Your Say' section where after registering, your comment can be shared for others to see. Click here to read comments already submitted to the Have Your Say section.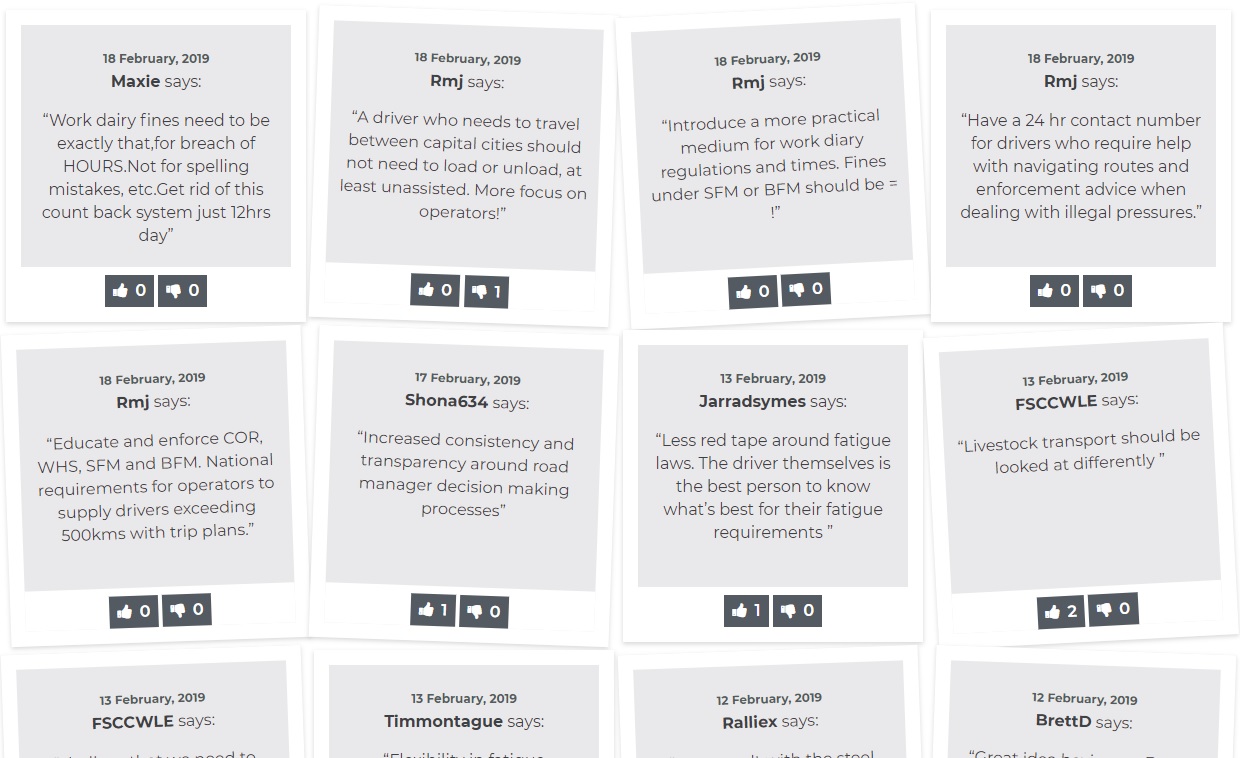 Importantly, a FAQ section outlines the purpose of the review, the scope, how you can get involved and how feedback will be used. Click here to access the FAQs.
The review is designed to deliver performance-based outcomes and outcomes focused on regulation that will improve road safety for all road users, support increased economic productivity and innovation, simplify administration and enforcement of the law. It will also support the use of new technologies and methods of operation and provide flexible, outcome focused compliance options.
The scope of the review will consider whether the objects of the HVNL remain appropriate and clear, ensure that the HVNL fulfils its objectives, is closer in alignment with model Work, Health and Safety Laws and ensure national consistency of heavy vehicle regulation and the ability to adapt to regional and urban areas. It will also consider the ability to accommodate business models, digital technologies and data. There will be opportunities to remove legislative hurdles to efficient administration of the law and restructure and simplify the HVNL, removing redundant provisions.
The Terms of Reference also outline and summarise the NTC's role, the scope and key considerations, priorities and who the NTC will be consulting throughout the review.
The review is expected to be completed by the end of this year and your input through the site will play a valuable role.
Click here to access the Terms of Reference.