The PPG Colour Matching Competition is on again this August and the MTA has a history of standout apprentices going far!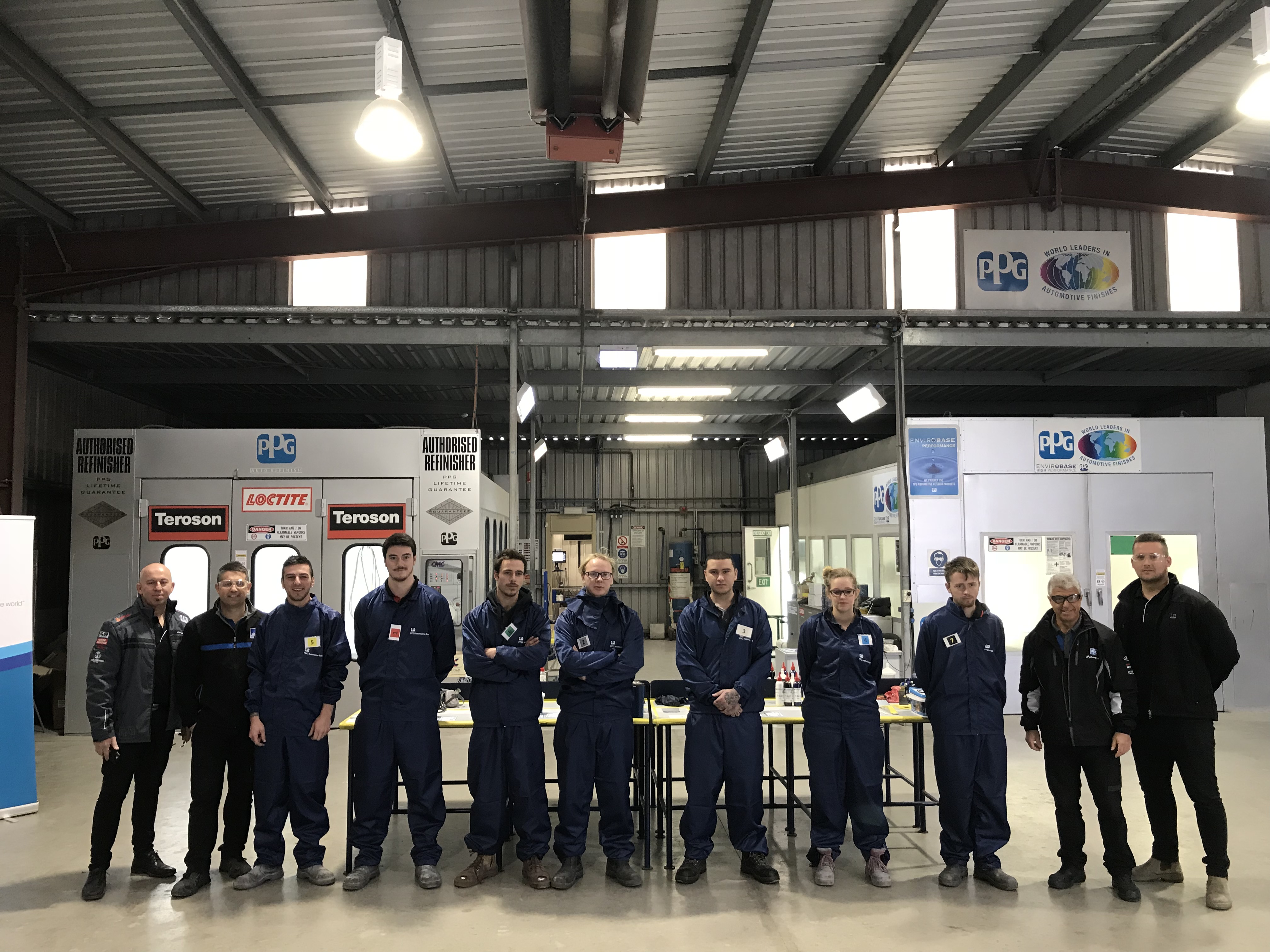 Last year, we hosted the state PPG Colour Matching Competition with MTA trained Automotive Refinishing Technology apprentice and 2018 MTA Training Centre Student of the Year award recipient, Lucy Grimwood, taking first place and even moving onto the national competition where she won second place.
If you are an Automotive Refinishing Technology apprentice or host one, click here to email MTA Automotive Refinishing Technology Trainer, Matt MacDonald about entering the competition.
The competition is open to both MTA apprentices and industry apprentices at all year levels who have demonstrated exceptional qualities throughout their training.
PPG Representative and Automotive Refinishing expert, Manny Grillo said last year that the competition is designed to push attendees beyond what they face in the workshop.
"These are hard colours to match that we give apprentices. The conditions that we put apprentices through are under pressure, more so than what you would find in a typical workshop. The key in this trade is concentration and that will definitely get you over the line here and in the National Colour Matching Competition."
MTA Trainer and Assessor in Automotive Refinishing Technology Matt MacDonald, says that it's a great opportunity for apprentices to show the quality of their work.
"The MTA is always looking for more ways we can engage with the industry and demonstrate the quality work of apprentices who train with us."
"Last year, Lucy smashed it out of the park and she made the MTA very proud. Lucy got second place in the national competition on the Gold Coast after winning the South Australian competition at the MTA's Training and Employment Centre.