The MTA is always focused on safety in the workplace, especially when it comes to the importance of Personal Protective Equipment (PPE).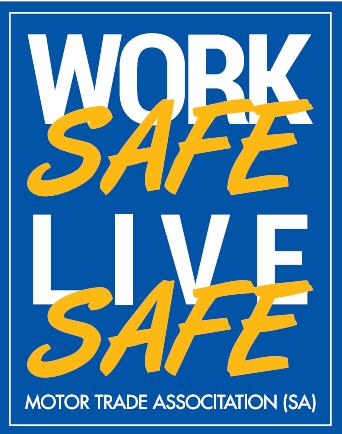 Last month, our WHS and RTW Coordinator was contacted about an incident involving a first year light vehicle apprentice who was performing a fuel injection service when the fuel feed line, which was not connected to the vehicle before the airline was connected, caused a fuel splash incident to the apprentices face and eyes.
The apprentice was wearing all the correct PPE provided by his host employer which prevented a lost time injury but nonetheless, without the simple reinforcement of wearing safety glasses, this incident could have seen the apprentice in a much worse situation.
This splash incident was immediately reported to the Service Manager (First Aid Officer) who provided onsite first aid treatment on site at an emergency eye wash station before the apprentice was taken to the host employer's designated medical clinic as a precaution.
We ask that hosts and apprentices continue to watch out for our Work Safe Live Safe motto and continue to use proper PPE including items such as protective helmets, eye protection, high-visibility clothing, safety footwear, safety harnesses and respiratory protective equipment.
Each year, accidents happen frequently in the automotive industry and more often than not, it is due to the absence of PPE or failure to wear the provided PPE in the manner in which it is designed.
The MTA works with a number of Host Employers and Members to assist in raising awareness in workplace safety and the importance in wearing the appropriate PPE.
If you have any queries on workplace injuries or would like some tailored staff safety training, please contact Cos Lamberto, MTA WHS & RTW Coordinator by clicking here.