On Friday the 1st of November, the MTA's Group Training Manager, Jason Polgreen and MTA Field Officer, Franco Albuino, attended a farewell lunch for Jarvis Ford Service Coordinator, John Brown.
John has retired after 40 years of service with Jarvis Ford and has been a great mentor for apprentices throughout his time.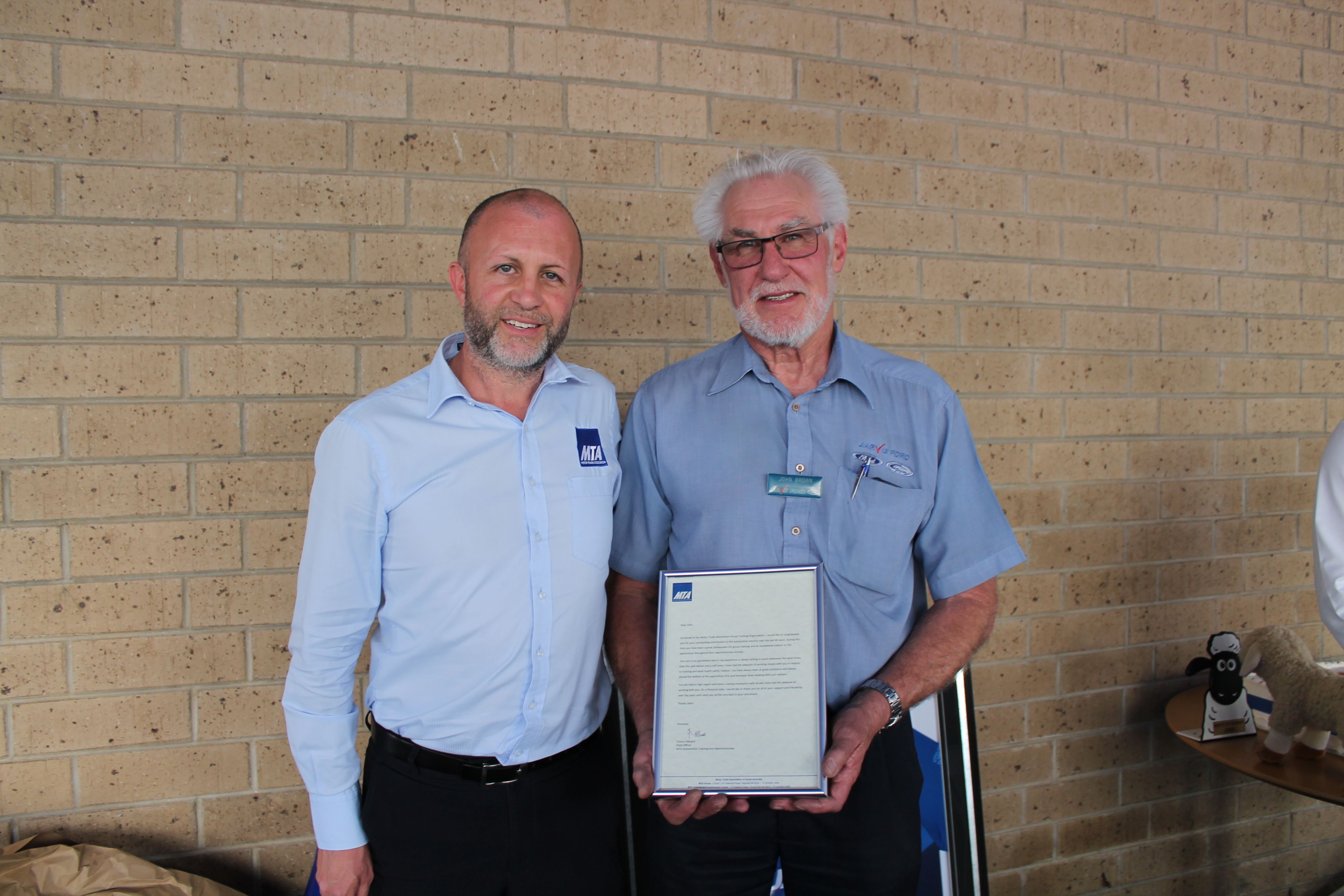 We congratulate him for all his efforts and salute him for being a great ambassador for group training.
Franco said, "Over the past 11 and a half years, I have had the pleasure of working closely with John in relation to work, health and safety matters and training. He has always been of great assistance and has placed the welfare of apprentices first and foremost when dealing with these sorts of matters."
"John will leave a lasting impression with all who have had the pleasure of working with him and on a personal note, I would like to thank him for his support and friendship."
"All the best in your well-deserved retirement!"