Following our well attended Working Group earlier in the month, which discussed the State Government's proposed Electric Vehicle (EV) Strategy, we have now made our formal submission based on our findings.
It recommends that the State Government bring stakeholders from the EV industry and automotive industry together as the first critical step in developing an Industry Plan for the adoption and deployment of next generation vehicles.
Following consultations with members it became clear that to adopt a stand-alone Electric Vehicle Strategy would be potentially unnecessary when we already have an established and evolving automotive industry.
This submission also identifies the barriers to EV's entering the automotive industry and how the South Australian EV ecosystem currently affects automotive industry sectors, consumers and what the future state could look like.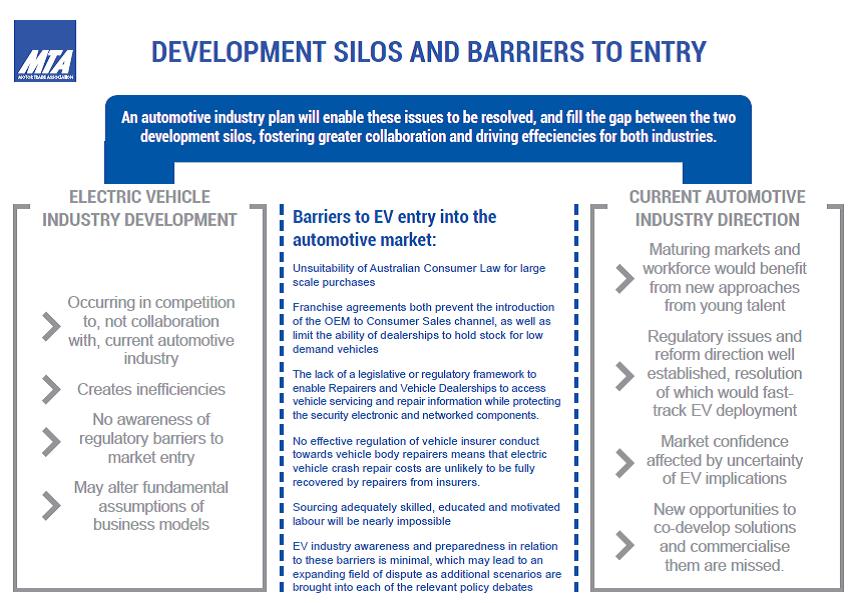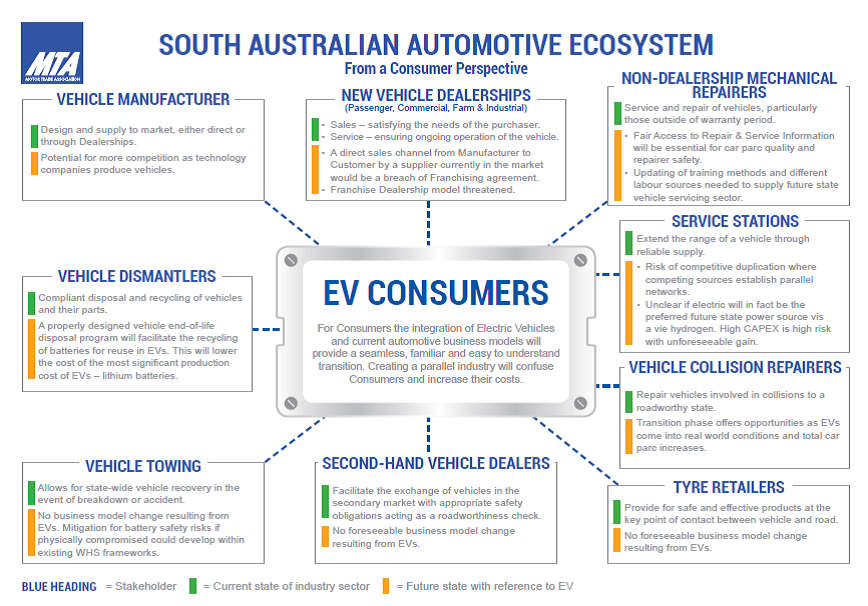 Click here to read more about the EV Working Group held last month and the views of MTA Members in attendance.