Any electric vehicle with a build date of 1 January 2019 or later requires a label on the front and rear number plates as prescribed by the Road Traffic (Light Vehicle Standards) Rules 2018.
Here is an example: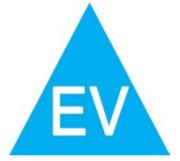 These are similar to the LPG labels which have been mandatory for some time.
These labels should be affixed to all new electric vehicles and any already delivered vehicles built from 1 January 2019.
MTA Print and Stationery can supply these labels. To place your order, please phone 08 8440 2666 or click here to email.
There is also a similar requirement for hydrogen-fuelled vehicles and the MTA will have these labels available as required.