We have a number of apprentices across light vehicle, heavy vehicle, automotive body repair and automotive refinishing trades who are seeking hosts. If you are looking to take on an apprentice to help meet demand, the MTA is the best avenue to do this.
Our apprentices have passed extensive interviews and undertaken their first eight weeks of training with us prior to starting with your business. MTA employed apprentices have been identified as having a passion for the industry and are keen to begin their automotive careers.
Hosting a MTA apprentice provides flexibility, with a dedicated MTA Field Officer to support both the apprentice and host employer, meaning you can get on with running your business.
Click here to contact General Manager Apprentice Employment Services, Jason Polgreen, to ask about how we can help provide an apprentice for your business.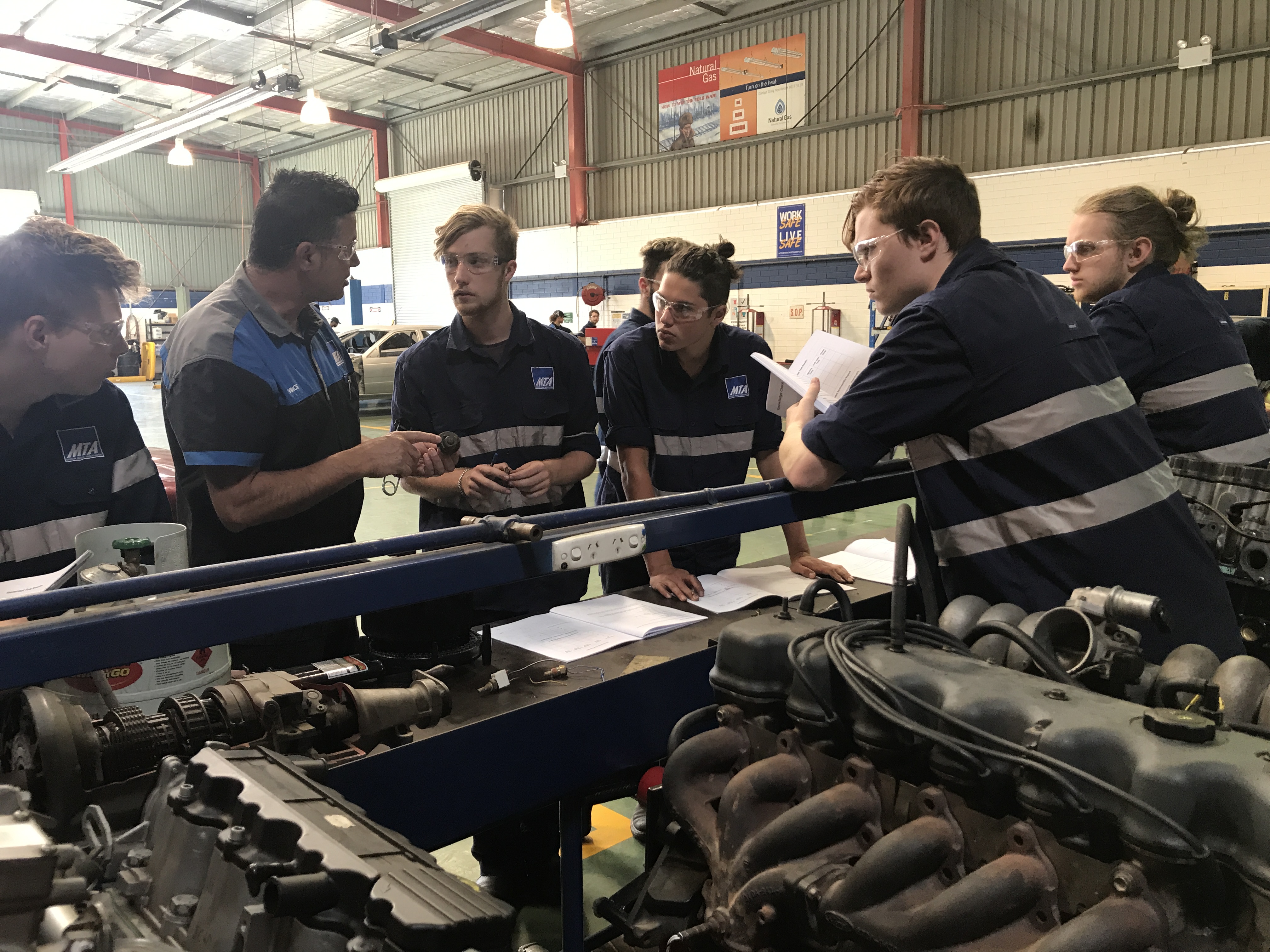 MTA Trainer and Assessor, Vince Salzone, with new MTA Light Vehicle Apprentices
Our Student Support Officer, Melissa Clark, is available to assist any automotive apprentice to overcome barriers in their training however, an advantage of taking a MTA apprentice is they have reviews conducted in their first four and eight weeks of training in addition to ongoing access to support services that are designed to help them succeed in their apprenticeship.
Click here to learn more about how Mel can help you and your apprentices.
MTA CEO, Paul Unerkov said, "The skills shortage continues to be the biggest issue for our industry. Businesses looking for fully qualified automotive technicians will continue to struggle filling these positions as older automotive technicians retire from the industry."
"It is very important that automotive businesses in South Australia get behind a new generation of automotive technicians to meet future demand of the industry and the MTA is here to help you achieve this."